Natural Progesterone for Depression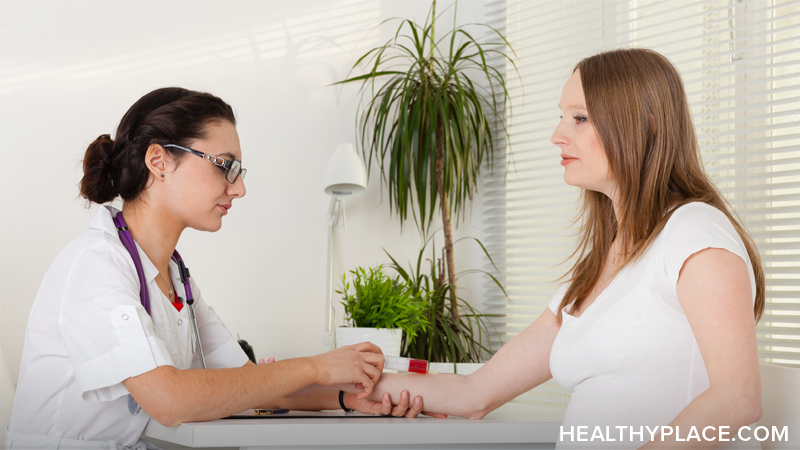 Overview of natural progesterone as a depression treatment and whether natural progesterone works in treating depression.
What is Progesterone for Depression?
Natural progesterone is a hormone that occurs naturally in a woman's body. It is usually supplied in a cream, but is also available as a suppository. Natural progesterone is not the same as the synthetic progestogens or progestins prescribed by doctors and used in contraceptives. (These synthetic hormones may actually cause depression in some people.)
How does Natural Progesterone work?
There is a huge drop in a mother's progesterone levels after she gives birth to her baby. Progesterone levels also fall in the days before a woman has her period and at the time of menopause. It is thought that taking natural progesterone may help women who have experienced these hormonal changes by increasing the amount of serotonin in the brain.
Is Progesterone for Depression effective?
The only study of the effect of natural progesterone on women with depression was carried out with 10 mothers with post-natal depression. Progesterone was not effective. However, there were serious problems with the way the study was designed. Better studies are needed before we can decide if progesterone is useful for post-natal depression.
There are no scientific studies of the effect of progesterone on women with depression near or after menopause. Nor are there any studies of the effect of progesterone for women with depressive symptoms just before their period. However, research has consistently shown that natural progesterone does not improve mood in women suffering from pre-menstrual syndrome in general.
---
---
Are there any disadvantages to Natural Progesterone?
Natural progesterone may affect the timing of a woman's period.
Where do you get Natural Progesterone?
Natural progesterone can be obtained through a naturopath and is also sold over the internet.
Recommendation
Given the lack of scientific evidence, natural progesterone cannot currently be recommended for depression.
Key references
Van der Meer YG, Loendersloot EW, Van Loenen AC. Effects of high-dose progesterone in post-partum depression. Journal of Psychosomatic Obstetrics and Gynaecology 1984; 3: 67-68.
US Department of Health and Human Services. Depression in Primary Care: Volume 2. Treatment of Major Depression. US Department of Health and Human Services, Public Health Service, Agency for Health Care Policy and Research: Rockville, MD, 1993.
Lawrie TA, Herxheimer A, Dalton K. Oestrogens and progestogens for preventing and treating postnatal depression.(Cochrane Review). In: The Cochrane Library, Issue 2, 2000. Oxford: Update Software.
Altshuler LL, Hendrick V, Parry B. Pharmacological management of premenstrual disorder. Harvard Review of Psychiatry 1995; 2(5): 233-245.
APA Reference
Staff, H. (2008, December 30). Natural Progesterone for Depression, HealthyPlace. Retrieved on 2023, December 8 from https://www.healthyplace.com/alternative-mental-health/depression-alternative/natural-progesterone-for-depression
Last Updated: July 11, 2016