Video on Alternative Mental Health Treatments
Watch a video with mental health alternative therapy treatments. Alternative depression and anxiety treatments.
Unfortunately, Dr. Patricia Gerbarg's video interview is no longer available. Here's a playlist of some HealthyPlace YouTube videos containing information about, natural, alternative and complementary treatments for anxiety, depression, bipolar disorders, schizophrenia, eating disorders and a wide range of mental health conditions. 
Watch the Alternative Mental Health Treatments Playlist
---
About Alternative Mental Health Treatments Video guest: Dr. Patricia Gerbarg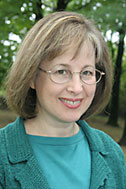 Dr. Gerbarg is an Assistant Clinical Professor in Psychiatry at New York Medical College and a Harvard Medical School graduate (1975). She has made research focusing on mind-body practices to enhance recovery from mass disasters, like the 9/11 World Trade Center attacks, the Southeast Asia tsunami, and wartime events. Dr. Gerbarg is the author of How to Use Herbs, Nutrients, and Yoga in Mental Health Care. You can learn more about Dr. Gerbarg on her website.
---
---
back to: Alternative Mental Health Sitemap ~ browse all HealthyPlace TV Show videos
APA Reference
Staff, H. (2010, April 20). Video on Alternative Mental Health Treatments, HealthyPlace. Retrieved on 2023, November 28 from https://www.healthyplace.com/alternative-mental-health/videos/alternative-mental-health-treatments
Last Updated: February 6, 2018