Alzheimer's Caregivers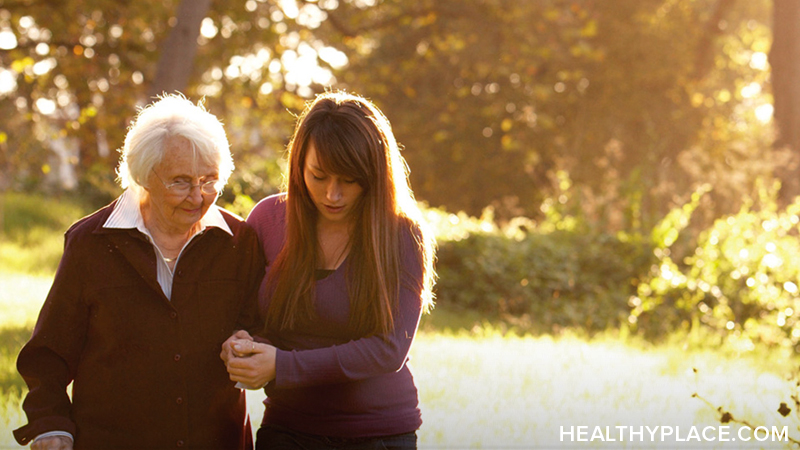 Common characteristics of Alzheimer's Disease caregivers and why some are more vulnerable to physical and emotional stresses associated with Alzheimer's care.
Support for Families and Other Caregivers
Perhaps one of the greatest costs of Alzheimer's disease is the physical and emotional toll on family, caregivers, and friends. The changes in a loved one's personality and mental abilities; the need to provide constant, loving attention for years on end; and the demands of bathing, dressing, and other caregiving duties can be hard to bear. Many caregivers must assume new and unfamiliar roles in the family and these changes can be both difficult and sad. Not surprisingly, caregivers of people with Alzheimer's spend significantly more time on caregiving tasks than do caregivers of people with other types of illnesses.
Although research on caregiver support is still in its early days, we've already learned a lot about the unique aspects of caregivers' personalities and situations. For example, one study of the psychological and physical responses of Alzheimer's Disease caregivers showed that they don't all have the same response to caregiving. Certain characteristics seem to make some caregivers more vulnerable to the physical and emotional stresses associated with Alzheimer's care. These characteristics include being a male spouse, having few breaks from caregiving responsibilities, and having preexisting illnesses.
Caregiver research is also beginning to tease out characteristics of support programs that might be most useful for particular groups of caregivers. For example, peer support programs that link caregivers with trained volunteers who also have been Alzheimer's caregivers appear to help. These programs are especially good for caregivers whose social support networks are weak or who are in very stressful situations. Other research has confirmed that the information and problem-solving needs of caregivers evolve over time as the person with Alzheimer's Disease changes. Support programs can respond by offering services and information geared to different stages of the disease.
One of the most difficult decisions that many families face is whether and when to place a loved one with Alzheimer's disease in a nursing home or other type of care facility. Once this decision is made, families must decide what type of care is best for the person and the family. Many investigators are working to identify strategies that can lead to improved quality of care in various facilities, including assisted living facilities, continuing care retirement communities, nursing homes, and special care units (a separate area within a nursing home or assisted living facility designed especially for patients with Alzheimer's).
Who are the Alzheimer's Disease Caregivers?
Caregivers vary depending on the culture and ethnic group involved. Most primary caregivers are family members:
Spouses: This is the largest group of caregivers. Most are older, too, and many have their own health problems to deal with.
Daughters: The second largest group of primary caregivers are daughters. Many are married and raising children of their own. Juggling two sets of responsibilities is often tough for these members of the "sandwich generation."
Daughters-in-law: Many women in this group help take care of an older person with AD. They are the third largest group of family caregivers.
Sons: Though many are involved in the daily care of a parent with AD, sons often focus on the financial, legal, and business aspects of caregiving.
Brothers and sisters: Siblings may assume primary responsibility for care if they live close by, but many are older and are coping with their own frailties or health problems.
Grandchildren: Older children may become major helpers in caring for a person with AD. Adolescent or young grandchildren may need extra help and support if their parents' attention is heavily focused on the ill grandparent, or if the grandparent with AD lives in the family's home.
Other: Friends, neighbors, and fellow faith community members also often help care for a person with AD.
Sources:
National Institute on Aging - Unraveling the Mystery brochure
The Fisher Center for Alzheimer's Research Foundation
APA Reference
Staff, H. (2021, December 20). Alzheimer's Caregivers, HealthyPlace. Retrieved on 2023, December 9 from https://www.healthyplace.com/alzheimers/caregivers/alzheimers-caregivers
Last Updated: January 2, 2022