Caregiving and Caring For Yourself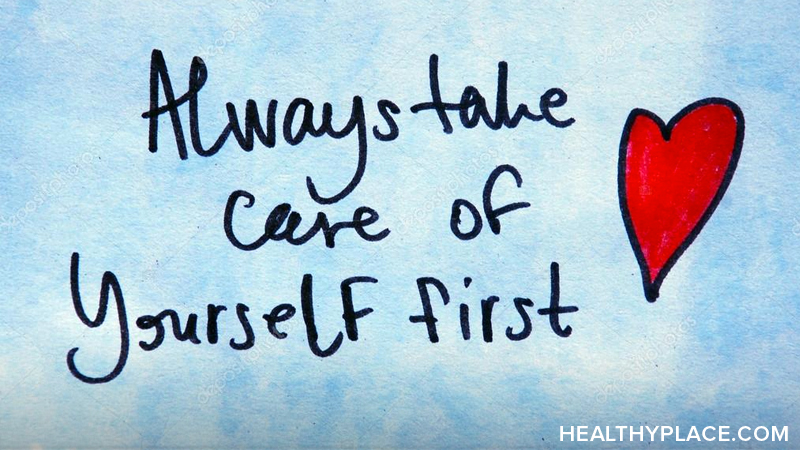 Caring for an Alzheimer's patient, many Alzheimer's caregivers forget or set aside caring for their own needs.
Looking after yourself
When you're caring for someone with Alzheimer's, it can be all too easy to ignore your own needs and to forget that you matter too. But it's much easier to cope if you look after your own health and wellbeing, and there is lots of support available.
Your emotional wellbeing
Every caregiver needs support and people with whom they can discuss their feelings. You can get different types of support from:
Friends and family
Understanding professionals, such as family doctors, counselors and psychologists
A local support group where you can chat to others who have had similar experiences and who really understand what it's like. (For details of local support groups, contact your local social services department or the Alzheimer's Association.
Time to yourself
Make sure you have some regular time to relax or do something just for you:
Put aside some time each day for yourself - to have a cup of tea and read the paper, listen to some music, do the crossword or go for a short walk.
Get out every week or so to meet a friend, have your hair done, pursue an interest or take part in church activities, for example. It is important to do something that you find enjoyable and that keeps you in contact with the outside world.
Take regular weekends away or short breaks to recharge your batteries.
There are plenty of options to help you meet your own needs without compromising the needs of the person you're caring for.
If the person you are caring for can't be left alone, ask friends or family whether they could pop in for a short time, or whether they could come and stay with the person for a few days. Find out what support services are available in your area, such as home care, day care or respite residential care, and what they cost.
Family and friends
Even though you may be coping well now, caring for a person with Alzheimer's may gradually become more demanding, both physically and emotionally.
Try to involve other family members right from the start so that the responsibility doesn't all rest with you. Even if they can't offer day-to-day care, they may be able to look after the person while you have a break. Or they might be able to contribute financially to the cost of care.
Always try to accept help from friends or neighbors when they offer it. If you say you can manage, they may not think to ask again.
Suggest ways that people can help. Maybe ask them to stay with the person for an hour, or to go for a walk with them, so that you can get on with something else.
Tell people that you value their support. Remind them what a difference it makes when they pop in for a chat or phone regularly to see how you are.
Explain to your family and close friends how Alzheimer's can affect a person's behavior. Tell them what life is like for you, and for the person you care for. This will account for apparent contradictions in the behavior of the person, and will help them understand how much you do.
Source:
Booklet SD4 'Caring for someone?' - The Northumberland Care Trust Health Development Service (UK)
APA Reference
Staff, H. (2021, December 20). Caregiving and Caring For Yourself, HealthyPlace. Retrieved on 2023, December 8 from https://www.healthyplace.com/alzheimers/caregivers/caregiving-and-caring-for-yourself
Last Updated: January 2, 2022