Have a Nice Flight!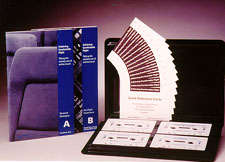 To the millions of travelers plagued with the crippling fear of flying, these words bring little or no comfort. Each year a growing number of business flyers inefficiently juggle schedules to include alternate means of travel. And the vacationer is limited in choosing destinations by the time restraints of ground transportation. Acknowledging the intensity of this phenomenon, Dr. Reid Wilson and Captain T. W. Cummings collaborated to produce a thorough approach to achieving this much sought comfort level for commercial air travel. The Achieving Comfortable Flight series is not a miracle cure but rather a realistic method, systematically designed to solve a growing problem. The team formed by Dr. Wilson and Captain Cummings matches a clinical knowledge of the fear with a practical understanding of the cause. From these combined efforts the ACF series is now available in booklet/tape format for use in the privacy of home or office. No longer does the busy executive have to wait for a seminar that fits his schedule. No embarrassment for that traveler who feels compelled to hide his fear. No longer do you have to suffer. The ACF series provides you with the luxury of learning in your own chosen environment.
The ACF series is presented in two booklets, four accompanying tapes, and a set of quick reference cards. Noting that there are differing levels of fearful flyers, the series is designed so that you select an area of concentration or pursue the entire study. The booklets present alternatives to assist you in conquering your fears, as well as a detail of the "nuts and bolts" of an airline craft in easy, non-technical language. The tapes range from breathing exercises and skills review to an in-depth guide through a flight. They are also designed for when you desire more practice or information. In addition, a set of quick reference cards is included for later review.
The combination of the booklets and tapes will help you develop the skills to overcome your own personal fears. Millions of Americans enjoy flying as a fast, safe and comfortable means of transportation. Let us help you be one of them.
About the Authors
Captain T.W. Cummings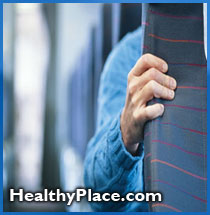 has 36 years of flying experience, including WWII bomber missions and a distinguished 31 year Pan Am career. The Captain established the "Freedom from Fear of Flying" program in 1975, and has conducted over 200 seminars throughout the US and overseas. In addition, his expertise has been requested in books such as Handbook of Phobia Therapy (Jason Aronson, Inc.) and eventually his own Freedom from the Fear of Flying (Pocket Books).
R. Reid Wilson, Ph.D.
directs the Anxiety Disorders Treatment Program in Chapel Hill and Durham, North Carolina. He is also Clinical Associate Professor of Psychiatry at the University of North Carolina School of Medicine. Dr. Wilson specializes in the treatment of anxiety disorders. He designed and served as lead psychologist for American Airlines' first national program for the fearful flier. Dr. Wilson is on the Board of Directors of the Anxiety Disorders Association of America. He served as Program Chair of the National Conferences on Anxiety Disorders from 1988-1991.
next: Anxiety Medication Profiles
~ back to Anxieties Site homepage
~ anxiety-panic library articles
~ all anxiety disorders articles
APA Reference
Staff, H. (2009, January 2). Have a Nice Flight!, HealthyPlace. Retrieved on 2023, December 3 from https://www.healthyplace.com/anxiety-panic/articles/have-a-nice-flight
Last Updated: June 30, 2016