Living with BPD During a Global Crisis Is Chaos Inside and Out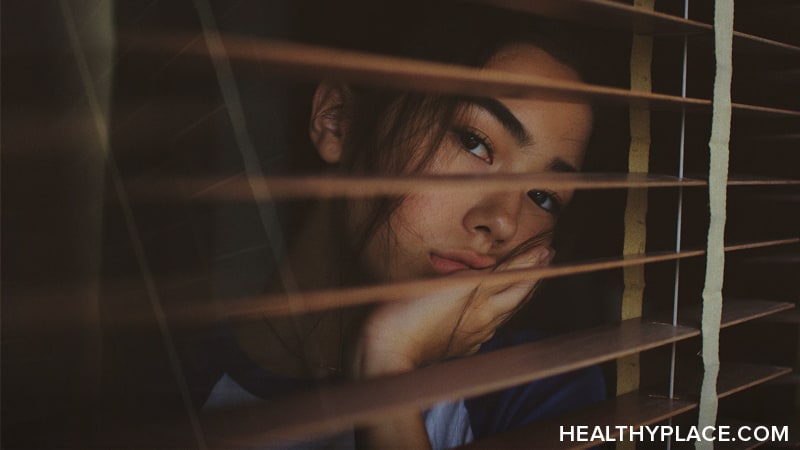 Living with borderline personality disorder (BPD) can be chaotic at the best of times, let alone while dealing with a global crisis. I've been living in Lima, Peru, since March. Peru was the hotspot of COVID-19 and had some of the world's strictest lockdown conditions.1 Paired with recent political instability, coping with my BPD symptoms has been more difficult than ever.
Living with BPD During a Global Crisis
This year has been challenging for many people. I was already in Lima when the global crisis caused this country to go into lockdown. I spent hours every day obsessively watching the news, reading articles, and feeling scared to death of what might happen. Stuck inside the dark house for weeks on end, I became more afraid of the outside world.
I have noticed a resurgence in some of my BPD symptoms in direct relation to the global crisis. I wake up most mornings with a racing heart and in a state of panic. I spend days and weeks in a strange dissociative state where I can't feel most of my emotions. This usually results in me having an explosive breakdown where I feel like my chest will explode from the force.
Things improved and then got worse again with the start of the political crisis here in Peru. I woke up some nights to the sound of people protesting by banging pots and pans outside their windows. Once again, graphic images flooded my social media and struck fear in my heart. Once again, my anxiety spiked, and my emotions ran wild.
Personal Crisis vs. Global Crisis with Borderline PD
For me, it has been difficult to separate my emotions from the crises around me. When it feels like the whole world is panicking, I feel like a sponge absorbing all that anxiety. I start to obsess about the future and start stressing about things that may never come to pass. I worry there can be no positive future, which further fuels my feelings of emptiness and despair.
I also find myself living outside of the present moment. Either my brain is caught in the past or obsessing about the uncertainty of the future. I feel suspended in a place and time that I never imagined would happen. In some ways, I start to base my happiness on external events. I tell myself that when the global crisis ends and everything is normal, I will feel good again. Of course, I know this is a lie from my brain, but it feels like a source of hope.
Learning to Surrender When Living with BPD
I've come to realize that the only way to cope with my symptoms is to surrender. I have to work on accepting that all external events are entirely outside of my control. In this way, I can separate the mental state caused by anxiety and borderline from the global crisis.
In the following video, I discuss strategies I've been using to cope with my BPD during a crisis. What do you do to stay regulated when the outside world is in chaos? Let me know in the comments.
Sources
Quigley, J., "Peru Now World's Deadliest Covid Hot Spot: Latam Virus Wrap," Bloomberg, August 2020.
APA Reference
Beveridge, K. (2020, November 23). Living with BPD During a Global Crisis Is Chaos Inside and Out, HealthyPlace. Retrieved on 2023, December 6 from https://www.healthyplace.com/blogs/borderline/2020/11/living-with-bpd-during-a-global-crisis-is-chaos-inside-and-out
Author: Kate Beveridge