What Is Dissociation? Definition, Symptoms, Causes, Treatment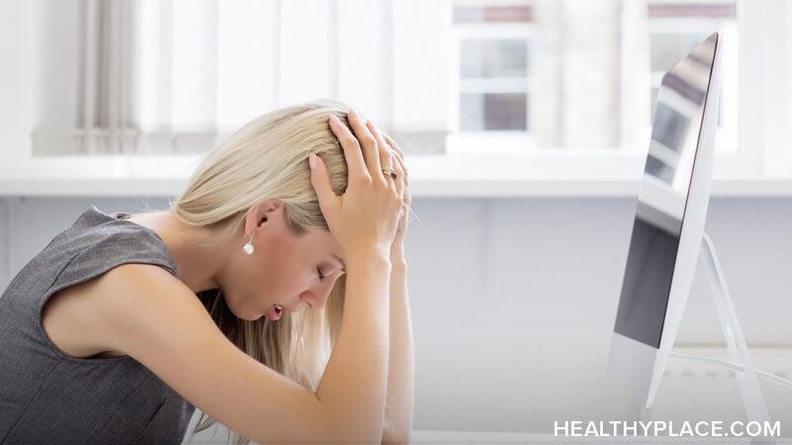 What Is Dissociation? Definition, Symptoms, Treatment
Dissociation can be defined as disruptions in aspects of consciousness, identity, memory, physical actions and/or the environment. When a person experiences severe dissociation symptoms, they may be diagnosed with a dissociative disorder. The specific signs and symptoms of dissociation for any given person vary depending on the type of dissociative disorder they experience (list of dissociative disorders). When dissociation symptoms become severe, they can disrupt daily life.
Causes of Dissociation
The causes of dissociation typically include trauma, often prolonged trauma, such as sexual or physical abuse, in childhood. The stress of war or natural disasters may also cause dissociation. Dissociation is more common in children, which is why this particular behavior is often developed in childhood. Dissociation is a coping skill used to separate the person from the traumatic event(s) and memories of the traumatic event(s). Children find it particularly easy to "step out of themselves" as their identity is still forming. Dissociation may be worsened during times of stress, even in adulthood, in those who have learned this coping skill.
Symptoms of Dissociation
Symptoms of dissociation are different depending on the type of dissociation the person experiences. Some of the symptoms of dissociation as defined by the Diagnostic and Statistical Manual of Mental Disorders, fifth edition (DSM-5) are:
A major inability to remember personally-relevant events in a way that can't be accounted for by regular forgetfulness or a medical condition (amnesia)
Confused and dazed wandering (known as a dissociative fugue)
Two or more identities or personality traits within a single person
Transfer of behavioral control to each identity
Feelings that objects in the external world are changing in shape and size
Feeling that people are automated and inhuman

When a person experiences a dissociative disorder, these symptoms cause significant distress or impairment in important areas of functioning such as at school or interpersonally.
Signs of Dissociation
There are signs of dissociation in addition to the above symptoms of dissociation. Signs of dissociation include:
Mental health problems such as depression, anxiety, and suicidal thoughts and actions
A sense of detachment from oneself; seeing one's life as if it is a movie
An unclear sense of identity
Significant stress or problems in relationships, work or other important areas of your life
A presence of multiple people talking or living in your head, or a feeling of possession by another identity

Signs and symptoms of dissociation can happen for moments or last for years.
Dissociation Treatment
The primary treatment for dissociation involves psychotherapy (sometimes called "talk" therapy). During psychotherapy, your experiences of dissociation will be discussed and new coping techniques will be taught. Once new coping techniques have been learned and are effective, the initial trauma that caused the start of the dissociation symptoms will likely be discussed in an attempt to deal with it and move past it.
There are no Food and Drug Administration approved medications for dissociation but doctors will prescribe medications to help deal with some of the dissociation symptoms. Medications that may be prescribed are:
Anxiolytics (anti-anxiety medication)
Antidepressants
Antipsychotics
Anticonvulsants
APA Reference
Tracy, N. (2022, January 3). What Is Dissociation? Definition, Symptoms, Causes, Treatment, HealthyPlace. Retrieved on 2023, December 8 from https://www.healthyplace.com/abuse/dissociative-identity-disorder/definition-of-dissociation-symptoms-causes-treatments
Last Updated: January 12, 2022