Do Parents Cause Eating Disorders?
National Eating Disorders Awareness Week has begun, and another brave young woman has stepped into the spotlight to raise awareness and share her personal struggle. Paulina Pinsky, the daughter of Dr. Drew Pinsky has opened up about her seven-year battle with anorexia and bulimia. Her authentic story is an example of how many factors contribute to an eating disorder. We know self-esteem and environmental factors impact the onset of an eating disorder.
[caption id="attachment_1923" align="alignright" width="226"]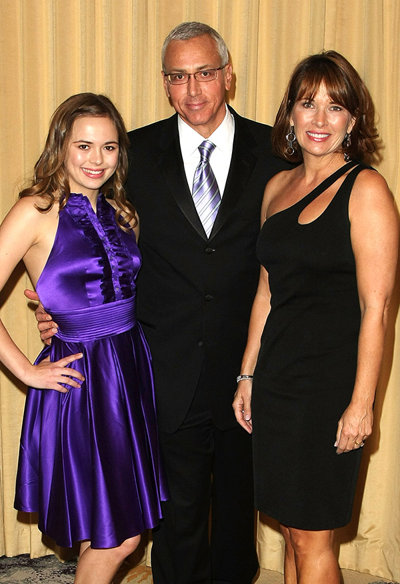 Paulina Pinsky with her parents, Dr. Drew[/caption]
Society likes to place the blame on parenting, genetic predispositions or the media. But it isn't that simple. All impact the onset but it's the parent's role to be aware of what their child is exposed to, especially in their formative years. According to the National Eating Disorders Association, nearly 80% of 10-year-olds are afraid of being overweight. This fear isn't innate, rather they are exposed to it by what they watch, their peers and pressures or attitudes they observe from parents and adults.
Does this mean that it's all mom or dads' fault. No way! What it implies is that loving families with great attitudes about health can also under-prepare their child to deal with societal pressures. By being aware of what your son or daughter will face in college, how they are feeling about their changing body during puberty and being actively involved in the media they are consuming, gives them healthier self-esteem.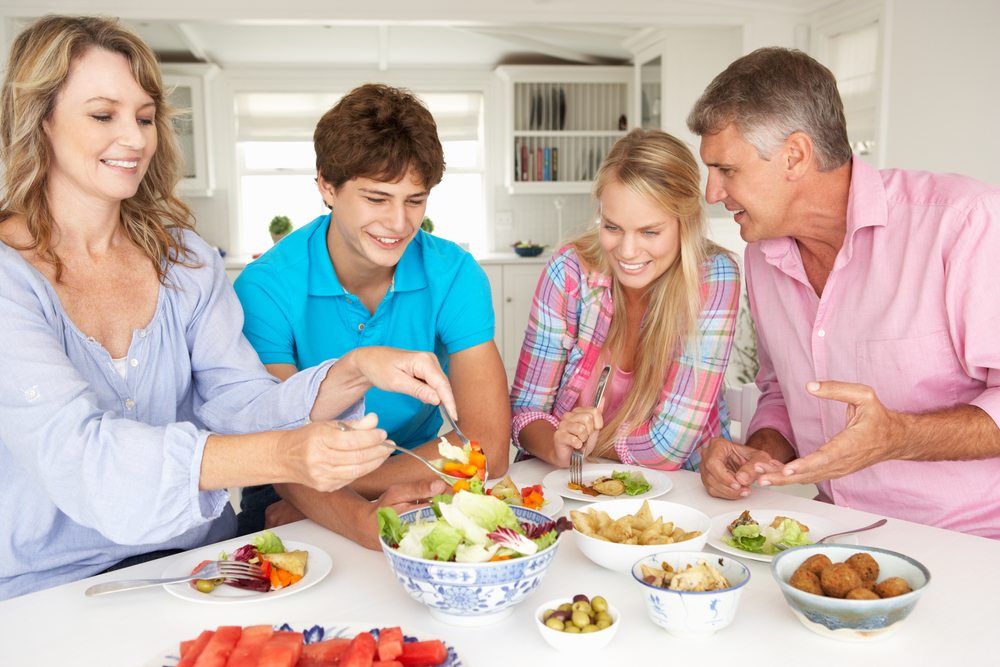 Paulina said her mom's had some perfectionism (My mom too!) made her especially vulnerable to low self-esteem and onset of the eating disorders anorexia and bulimia. Her sport of choice, ice skating, placed heavy emphasis on being thin, but it wasn't the only factor. The adults in her life reportedly talked about celebrities bodies. That, coupled with Pinky's desire to make her parents proud and excel academically, all led to her developing issues surrounding food.
"[My mother] needed me to be perfect. I was the pretty blonde girl who was a cheerleader and an ice skater. I got good grades, had a boyfriend, and was thin. But I was suffering under the weight of 'perfection' in a way that even I didn't completely understand." Paulina says.
Many factors contribute to the appearance and development of eating disorders. Parents' attitudes regarding body image significantly influence how children view themselves. One study found that a mom's concerns about weight are actually the third leading cause of body image problems in adolescents and girls. They believed their mothers wanted them to be thin and were two to three times more likely to worry about their weight. In society's well-intended fight against obesity, many parents are sending the wrong messages to children that weight, not health, is important.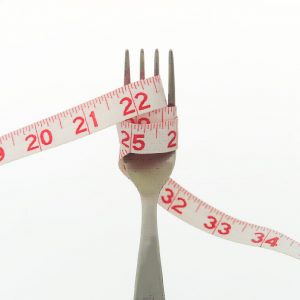 Parent to Prevent Eating Disorders
Don't use the F word. Even preschoolers know the F word- fat! It comes with a pretty negative connotation. Kids absorb these types of statements. Have a "No F Word" rule in your home and tell those that your child spends time with to kindly follow the rule.
Emphasize nourishment not numbers. Calories are energy, we need them to survive. Talk about portions, not calories, and be aware if your child begins to look at nutrition labels.
Be a role model. Let your children see you enjoying all food in reasonable portions and in the context of a nutritious diet. Casually discussing diet plans or describing a desire to lose weight when you are with teens or children can negatively influence your child's body image.
Don't fat shame, weight shame or categorize others by their weight. This sends the message that their weight is what you see, not their character.
Avoid categorizing foods as "good" or "bad." Instead, talk about what foods are and how they fuel our bodies. If you don't know, look it up or hire a nutritionist to help you and your family make healthy choices. Don't put foods in the bad category unless they are allergic. The word "bad" is interpreted as shame and can stick with them even through adulthood.
Be aware of social media. Know what your child is consuming online and on their phones. If you look up #ana (for Anorexia Nervosa or #mia (Bulimia Nervosa) on Instagram you will get over 3 million posts promoting and supporting eating disordered behaviors. Most of these post are by teens. Strangers cheerlead each other in the effort to lose weight in unhealthy ways. 'Thinspiration' is defined as any content that inspires people to be thinner, and includes images and videos of usually famous, thin people but used by many social media sites such as tumblr to connect with others who are using unhealthy methods to achieve "thinness." They will have access to media everywhere, from school to their friends' homes, you can have conversations with them about what their thoughts are on these sites and your concerns about them.
In the US alone, it is estimated that about 24 million people of all ages and genders suffer from an eating disorder (anorexia, bulimia and binge eating disorder). Eating disorders have the highest mortality rate of any identified mental illness. Paulina Pinsky is now in recovery and using her battle to promote eating disorder awareness. This year she a hosted a Body Positivity Week on her college campus promoting a healthy outlook for college student lifestyles. Join her by getting involved in National Eating Disorder Awareness Week.
Emily is the author of Express Yourself: A Teen Girls Guide to Speaking Up and Being Who You Are.You can visit Emily's Guidance Girl website. You can also find her on Facebook, Google+ and Twitter.
APA Reference
Roberts, E. (2014, February 27). Do Parents Cause Eating Disorders?, HealthyPlace. Retrieved on 2023, December 10 from https://www.healthyplace.com/blogs/buildingselfesteem/2014/02/do-parents-cause-eating-disorders
Author: Emily Roberts MA, LPC