How to Build Your Dating Confidence (It's Not too Difficult)
Does dating confidence seem beyond your reach? If you've ever experienced a breakup, dating with little luck, or feeling insecure about meeting someone new then this post is for you. I've been there, and getting back on the dating scene can rock your confidence to the core. Most people's self-esteem is already pretty low, and feeling confident about putting yourself out there again seems impossible. It doesn't have to be this way. Dating with confidence doesn't have to be difficult.
At one time I felt horrified that I would just meet another heart-breaker and was on the verge of dating my Netflix account. But you have to get off the couch and back out there. A little confidence and willingness to shift your negative thoughts can make a huge impact.
Why You've Lost Your Dating Confidence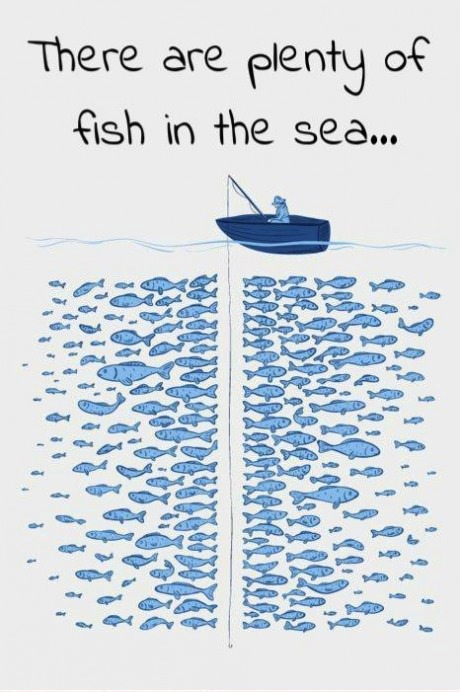 Dating with confidence is difficult, especially if you've ever been in an emotional abusive relationship or with an emotionally unavailable person. Anyone who has ever endured the on again off again relationship, dated an unfaithful partner, or who has been shocked by the reality of their ex, would be smart to fear dating again. The problem is, many of us who have had these experiences blame ourselves, harbor anger and resentment, or just get stuck in the idea that we will be single forever. This isn't confidence, it's avoidance.
Build Your Dating Confidence
You may not be ready to set up an online profile, let your friends set you up, or head out on the town, but that's okay. Beginning to build your dating confidence can begin right now.
Accept the situation. Radically accepting the situation will help you move forward. You're in charge of your life, your mind, and your decisions. That person who hurt you cannot live rent free in your head. When you accept that what's done is done, he or she broke your heart, made you bitter, angry, (insert feeling word here) you gain so much power. Unless you've got a rewind button for life, you can't change it, you must accept the past. It can suck, big time, but its going to help you heal.
Learn from the pain. What did you learn? Ask yourself this question. What did this situation show you about yourself, what did you learn from it. For me, after a life changing breakup, I was frozen with fear. I was afraid the next person I met would hurt me too; rather than thinking that, wait a second. I can be in charge of how close someone gets to me. I am different now; I do have more awareness than the last go-round.
What makes you great, with or without a significant other? What do you bring to the conversation or situation? Get real with yourself; other people enjoy your company or having you around, why? Maybe your coworkers always say you are helpful or kind? Friends think you have a fabulous sense of humor, or are creative, perhaps a good listener. What qualities do you embody that makes you great? Make a list.
Do's for Dating with Confidence
Aim for friendship first. Lower your expectations about the date. Just see if you click. See if this person could be a friend or a fun person to hang with.
Look for a good time. Don't dread the date or getting ready, get excited. Remind yourself that it's been a while and that you're excited to meet someone you may click with.
Have fun! May sound impossible but if you're out with people who you enjoy, you are likely to be yourself. When this happens you are also attracting people who want to be with the real you.
Talk about who you are now, not who you were with your ex. No ex on the first date! In fact, you have no real reason to talk about your ex on the first few dates. You're supposed to be getting to know each other. Talking about the ex communicates that you are still emotionally invested.
Speak highly about yourself and accept compliments. Putting yourself down makes your date feel like they have to bring you up, which isn't their job.
Act like you're worthy and in the same league. Even if you feel less than, act like you are worth every moment of this date. Don't put people on a pedestal, it makes you feel your beneath them.This creates insecurity from the get go.
No matter what the outcome is of your first few encounters or dates, remember, if you connect with someone, great; if not, it's a blessing in disguise. Dating with confidence means you get to know yourself better with every dating experience.
Emily is the author of Express Yourself: A Teen Girls Guide to Speaking Up and Being Who You Are.You can visit Emily's Guidance Girl website. You can also find her on Facebook, Google+ and Twitter.
APA Reference
Roberts, E. (2014, November 27). How to Build Your Dating Confidence (It's Not too Difficult), HealthyPlace. Retrieved on 2023, September 26 from https://www.healthyplace.com/blogs/buildingselfesteem/2014/11/dating-with-confidence-doesnt-have-to-be-difficult
Author: Emily Roberts MA, LPC