Take Charge of Your Happiness to Build Self-Esteem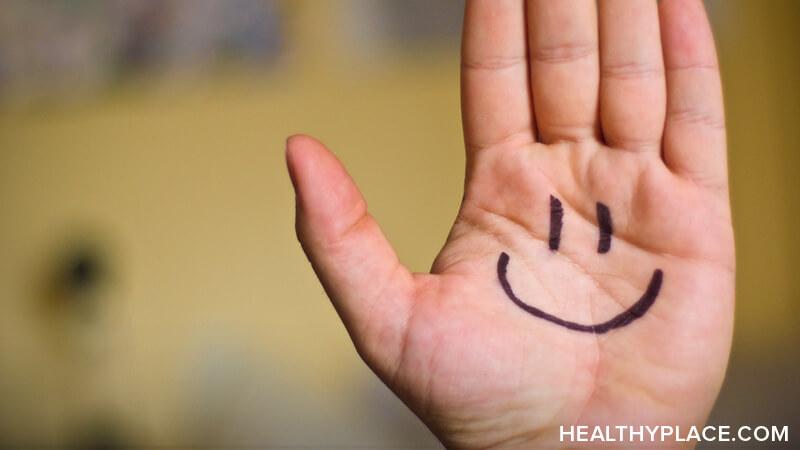 One of the ways you know you have healthy self-esteem is when you take charge of your own happiness instead of expecting others to fulfill your needs. People with poor self-esteem worry that they are not making others happy but rarely think about learning how to give themself satisfaction. If you find that you look for happiness externally instead of learning how to satisfy yourself, read on about my last couple of weeks and how taking charge of my own happiness helped my self-esteem.
I have been struggling with deep depression for the last two weeks. My mood swings are brought on by my bipolar type II diagnosis, and a down period usually goes away after a couple of days. I have learned to wait it out, but the loneliness caused by isolation during the pandemic has exacerbated my depression. I have diabetes and lung disease and I've been more cautious than almost everyone I know about limiting exposure to the virus, and it's taken a toll.
I believe that scheduling joyful activities is important to happiness, but so many of my joyful activities rely on other people. When I started rebuilding my life as a single person over two years ago, I learned the importance of putting "fun" on my calendar and not waiting for it to serendipitously appear. I took charge, and it helped. But now that I am avoiding public places and close encounters, it's been harder to find joyful activities and I'm suffering.
Try Different Things to Take Charge of Your Happiness
One way I took charge of my happiness was to organize social events. My friends and family are used to me organizing them. I don't have many people in my life who live alone as I do. Everyone is busy with their household members during the lockdown and I get that, but it made me sad and a little angry that I was the one always scheduling the Zoom video chats.
I did it at first because I needed the interaction and I am used to taking charge. I slowly stopped doing it, and nobody seemed to care enough to take on that role of organizer. My depression set in and I needed to learn a new way to create joy for myself, one that didn't rely on other people. I needed to take charge of my happiness.
My two cats give me unconditional love and I think of them as roommates and friends and family members, not simply as pets. The volunteer work I do for the local feline rescue organization had ground to a halt when the pandemic hit; I'm their fundraising event coordinator and all events were canceled. I decided to foster kittens waiting for adoption using the extra bedroom and bathroom that were now available since my roommate lost his job due to COVID-19 and moved back in with his family.
Taking care of the kittens filled me with joy. It gave me a sense of purpose again, it gave me companionship, and it kept me getting out of bed every day regardless of my depression because I was needed. Fostering was a great solution for me because it was a temporary arrangement and if it didn't work out, I could stop at any time. The first two pairs of kittens came and went within days as they were quickly adopted. The third pair became what we call a "foster fail" because I ended up adopting them myself and adding them to my family.
Put Yourself First to Take Charge of Your Happiness
I always said I would have as many cats as I could afford to care for, but in the back of my mind, other people's opinions stopped me from becoming the "crazy cat lady" that gets laughed at. Today, I wear that badge proudly as I tend to my senior cat's medical treatments on my own, teach my 10-month-old tricks, and show the new additions that they are safe and secure in our home. I love my furry family.
Another addition to my happiness will be starting next month. Authoring this blog since February is very satisfying, and it helps me on my own journey of personal growth as it supports my introspection and contemplation of how to be the best me possible. Starting in July, I will be writing weekly instead of every other week, and I look forward to the added responsibility as another way to find satisfaction on my own. Writing is a joyful activity for me and sharing my journey with you feels meaningful.
Learning to take care of yourself properly includes learning how to give yourself joy. Put yourself first, become the best you that you can be, and then you can share your wonderfulness with others. Your self-esteem will grow when you take charge of your own happiness.
Do you consciously take charge of your own happiness? Share something in the comments that you do to give yourself joy that doesn't require other people's participation.
APA Reference
Kaley, J. (2020, June 22). Take Charge of Your Happiness to Build Self-Esteem, HealthyPlace. Retrieved on 2023, December 1 from https://www.healthyplace.com/blogs/buildingselfesteem/2020/6/take-charge-of-your-happiness-to-build-self-esteem
Author: Jessica Kaley
I love this message! The experience of isolation and disconnection from your community and connections is something most of us are experiencing. However, it is more acute for those who live alone. I hope to remember your words and connect more with others—-especially with those who live alone. Your post also reminds me to not forget about me! Taking time to treat myself to a good book, enjoy a walk in the neighborhood, appreciate the gentleness of a pet and spend time meditating. Basically, getting back to younger days when spending time with myself was something I did naturally. As I grew into adulthood and in adult responsibilities, I gave the external world more and more attention. The pandemic—and posts like yours—help to remind me to reconnect again with myself. There's a big world out there, but maybe there's an even bigger world in here.
Thank you, Kathy, for your thoughtful comment. I too am finding this new solitude a return to a younger me, and it feels good. I cherish our connection.
This post is so good! Love to read others experiences and journeys in growth... Helps me to not feel so alone... and gives me ideas for myself. Thank you Jessica Kaley!!
Thank you, Judy, I'm glad to hear that this resonated with you. You are not alone at all. We have a great community here, and I'm so happy that my post gave you ideas. I'd love to hear back about what you've tried and how it went. Best wishes.
Yahoo for putting yourself first! This alone can be such a momentous step and shift. I love that you draw the comparison between "taking charge" of your happiness and healthy self-esteem. All too often we put our happiness in the hands of others, outside of us, but the truth is that we and we alone are responsible for our happiness (and others for theirs). I am so glad you have found these tools and practices to support you. Thank you for sharing them!
Thank you, Lizanne. This is a part of my journey that has smacked me in the face with the lockdown, and it's my current focus. I always appreciate your comments!
Leave a reply