Finding Support for Low Self-Esteem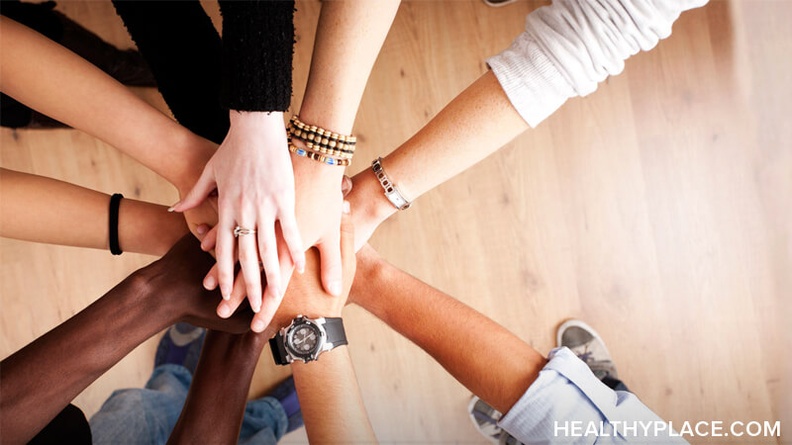 Someone commented on a recent blog post about asking for help with low self-esteem and said they could not find support from their friends and family. So today, I will share three resources that helped support me in times when my self-esteem was low.
Friends, Family, and Support for Low Self-Esteem
One issue that stems from my poor self-esteem is hiding my struggles from the people I love. I do not like telling my mother and daughter that I am not doing well. My mom gets upset when I struggle, and I still want to protect my daughter, even though she's an adult.
I once had a dear friend who I leaned on too often for mental health support. I lost her friendship because she had to protect herself. As recently as last week, I asked someone I consider to be a close friend if I can call her in an emergency, and the answer was basically, "No." This can discourage someone with low self-esteem from sharing with anyone.
Everyone needs help sometimes, and that is nothing to be ashamed of. So, where can you go for support when you cannot rely on friends and family?
3 Ways to Get Support for Low Self-Esteem
Poor self-esteem might not be the reason you need help, but this can make it harder to ask for help, which makes it part of the problem. I live alone, far from my loved ones, and I have chronic physical and mental health issues. Here is how I have been finding support for myself when problems occur that I cannot handle on my own.
Therapists are a valuable addition to your health team. I have been going to therapy on and off since my early 20s. I do not go regularly, but knowing there is someone I can trust when I need support is important. Part of a therapist's job is to offer support, and therapy does not have to function as it did generations ago when you had to spend years unpacking your childhood before you found answers. A therapist can help you develop a plan to combat your problems without judging or becoming emotionally involved. If you have medical insurance, call to find out what your coverage is for mental health visits. If not, search online for the most affordable option you can find.
Churches and other community groups are everywhere. I am not a member of any organized religious group, but when I was lonely from the pandemic lockdown, I found that the local Unitarian Universalist Fellowship has a free group that meets on Zoom for women over 55 who live alone, and even non-members could join. Those women became my weekly support group, and from there, I also became involved in the choir, which brings me joy and lifts my spirit. Look in the local papers and community websites to find calendar listings for a group that suits your needs. You can also inquire if the pastor or spiritual leader offers counseling.
Journaling makes you your own best friend. I write almost daily for my coaching practice website, and I do it because I want to share transparently with my clients or potential clients. I write about the struggles I face and the plans I make to overcome them. Explaining how I cope can give others motivation and hope, but writing also brings me clarity and helps me to move past the obstacles in my path. Sometimes I just talk to my cats, which helps too, but I like to write it out, so I can return and review it later if similar issues occur.
Finding Support Helps Build Self-Esteem
If you are overwhelmed and feel like you can't pull yourself up, try the three options above to find someone willing to stand in your corner to help clear your mind and see a way forward. With one step at a time, you can free yourself from whatever problem you are in, and you do not have to do it alone.
Have you found support for low self-esteem in an unlikely place? Share your experience in the comments, as this might be the kind of help someone else is looking for today.
APA Reference
Kaley, J. (2021, February 3). Finding Support for Low Self-Esteem, HealthyPlace. Retrieved on 2023, December 11 from https://www.healthyplace.com/blogs/buildingselfesteem/2021/2/finding-support-for-low-self-esteem
Author: Jessica Kaley