Forgiving the Past to Take Control of the Present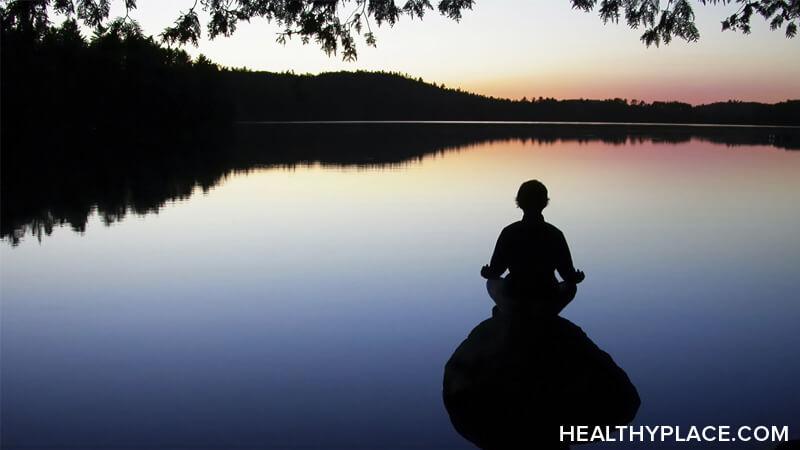 Early March is a pretty tough time for me. It's the anniversary of my accident and always leaves me reflecting on the mistakes that led me to that point. Today, I'd like to share the value I found in forgiving the past to take control of my present.
Forgiving the Past Through Tough Conversations
I've spent a lot of time reflecting on all the good things that have happened in my life, which really helped my self-esteem. However, I've found it equally valuable to reflect on what went wrong to bring me to different low points.
They're tough conversations to have. I often find myself reliving moments that send shivers down my spine, wondering how I made it out. Though afterward, I always feel much stronger for having worked through it. While it's hard to reflect on those lowest moments, I've found it to be a crucial part of my journey.
What Tough Self-Reflections May Look Like
There's no single correct answer when it comes to mental health, and the most important journey is the one that works for each individual. Here's what an inner conversation of mine might look like:
Visiting a "snapshot image" of the low point in question, a turning point
Filling in the surrounding details -- who, what, when, and where
Making a note of the circumstances that were present and why they might not have been healthy
Moving back further to understand the mental process that led there -- the why and how
This is by no means a formula for success or the right way -- it's just what has worked for me. By sort of "reverse-reflecting," I am able to understand the process from a different perspective. Through this type of reflection, I can often pinpoint certain occurrences that enabled the downward spiral.
How Forgiving the Past Has Helped My Present
I've made a laundry list of mistakes in my life. The beauty of mistakes, though, is the ability to learn from them. Of course, I had to make some of them multiple times -- a few costing more than others. It was easier to grant myself forgiveness for them by learning from them. If I never changed my behavior or made those wrongs right, it would be a lot tougher to justify them. By using them to grow, I realized those mistakes were simply a part of the mold that makes me who I am.
With the power of forgiveness for circumstances I can no longer control, I'm now able to focus on who I want to be in the present. I want to be someone who learns from mistakes, forgives them, and is open to change. Because of that openness, I find comfort in my past moving forward.
APA Reference
Redmond, W. (2022, March 2). Forgiving the Past to Take Control of the Present, HealthyPlace. Retrieved on 2023, December 5 from https://www.healthyplace.com/blogs/buildingselfesteem/2022/3/forgiving-the-past-to-take-control-of-the-present
Author: Will Redmond
You're so right, that we are each on our own individual journeys but these techniques you've used here can be helpful to anyone. Accepting our pasts and settling with a lesson and moving forward are vital to growth and you've displayed that beautifully here.
Thanks Lizanne, that's really reassuring to hear. I'm glad this post resonated with you. Accepting our past isn't always easy, but the growth that comes from it is always worth it! Cheers.
Leave a reply