Too Much Pressure Can Negatively Affect Self-Esteem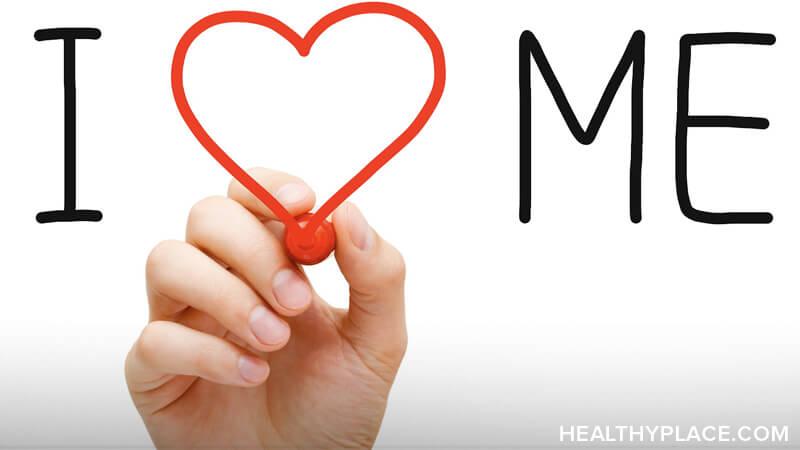 Over the past couple of weeks, I've studied how my mental health fluctuates daily. I've noticed recently that I often struggle the most when I put significant pressure on myself to feel good, and it negatively affects my self-esteem. I mean that I put a lot of pressure on myself to be mentally healthy and subsequently notice a negative correlation with my state of mind. Today, I'm going to talk about that pressure.
Pressure and Self-Esteem
About two years ago, I was in a very low place mentally. I was down on myself, drinking too much, and felt utterly alone. It led to some tough times.
Thankfully, I started rebounding and finding joy in life again. The only problem was that I had made my life entirely focused on getting better, and I prioritized it so much that it was getting in the way of living a normal life -- which is not the goal. Essentially, I exchanged a life of stressing over depression and low self-esteem for a life of stressing about not stressing.
When I started my journey to recovery, I didn't take the time to think about an overcorrection.
Overcorrecting by Adding Pressure to Yourself Harms Self-Esteem
Thanks to some tough conversations with loved ones, I now realize that I became so hyper-focused on my mental health that it had become my whole identity. All I would talk about was my sobriety or recovery from depression. That's not fair to me, much less anyone around me. Now, I realize I had overcorrected.
Finding a Balance Between Self-Pressure and Self-Esteem
I've done a great job of sharing my struggles with those around me and starting a conversation about mental health. That's a great thing to do. However, it shouldn't be the only thing I do.
Let me be clear -- I am not saying you should talk less. You should always reach out to loved ones or contact help of some kind if you're struggling. I'm just saying that there's a balance. I spent so much time stressing about my mental health journey that I forgot to enjoy life -- and the goal is to live the most enjoyable life possible.
I'll part with this. So many of us struggle with mental health. It doesn't have to define you. I've let it define me for too long, and it's time to take my life back. If you have any questions or want to talk in more detail, please reach out to me in the comments.
APA Reference
Redmond, W. (2022, May 11). Too Much Pressure Can Negatively Affect Self-Esteem, HealthyPlace. Retrieved on 2023, December 11 from https://www.healthyplace.com/blogs/buildingselfesteem/2022/5/too-much-pressure-can-negatively-affect-self-esteem
Author: Will Redmond
I went through trauma 4 1/2 years ago had a nervous breakdown and have had 3 more since . Just got out of the hospital Dr put me on 600 mg of tegritol along with my caplyta and trazadone for sleep at night . The tegretol exhausts me to where it's hard to perform properly at work and I work a stressful job at ELEMEMTARY school with cameras everywhere. The tegretol is causing the trazadone not to work and it makes me walk unsteady , gives me a bad headache and extremely weak . Dr is out of options for me and I don't know what to do I don't want to give up . He even recommended shock treatments and that scares me to death . I can barely make it through the day at work as I have zero energy and it's a huge school with almost 700 students . I don't know what to do
Leave a reply