Calm Anxiety Through These 5-Minute Meditations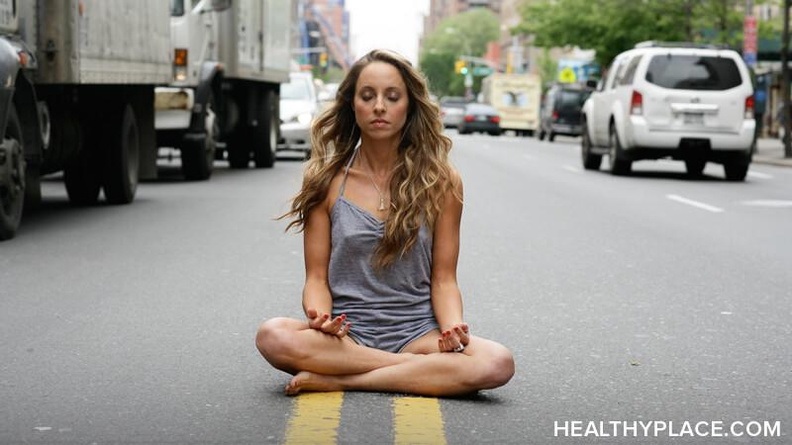 I rely on my five-minute meditations to keep me calm and happy throughout the day. I don't battle with anxiety every day, but I deal with it more often than not. These five-minute meditations are like mental stretches that prepare me to tackle the next bout of anxiety.
I often compare my five-minute meditations to running stretches. A few years ago, I decided that I wanted to try to run a half marathon. When I ran more than four miles during my training, though, my knees hurt so badly I could hardly walk.
My goal seemed impossible, until a friend showed me how to use a foam roller to stretch properly before and after each run. Little by little, I built up my endurance and when race day came I finished my 13.1 miles with a smile on my face.
Life sometimes feels like that long run that we just can't finish. The good news is that through meditation we can stretch and strengthen our minds and emotions to face life's challenges — no matter how difficult the path.
Get Started With These Five-Minute Meditations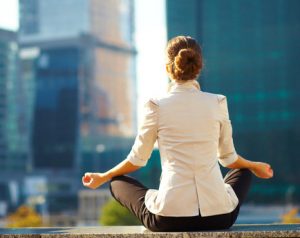 You can do this breathing meditation anywhere and at any time. (It's even safe to do while driving.)
Breathe in: Grace. All grace.
Exhale: You are connected to the world.
Take deep breaths as you say aloud (or to yourself) the words, "Grace. All grace." This reminds you to take in and accept grace for yourself.
When you exhale, contemplate your connection to the world, in light of the grace you have just accepted.
Try A Five-Minute Midday Yoga Session
Yoga is a great way to relieve stress, but most of us don't have the time or money to take yoga classes every day. Don't let that stop you from making yoga a daily habit. Do a few poses in the morning before you head out for work or in the afternoon when you start to feel a little stressed.
Click here for a list of stress-reducing yoga poses.
Focus on Posture for Five Minutes While You Meditate
Most of us live in a world full of deadlines, to-do lists and expectations. Whenever I feel overwhelmed, I take five minutes to focus on my posture. I sit up as straight as I can and clear my mind of all other thoughts. I breathe in and feel the air puff up my perfectly straight core. I do this until my mind feels clear and ready to face my next task.
If five-minutes seems too long to concentrate, try to increase your focus with this one-minute meditation.
Over time, these five-minute mental exercises have built up my endurance for stress and anxiety in the same way stretching built my endurance for long runs. They have enabled me to live a more carefree, blissful life. Try them out — they could do the same for you.
And if you really like meditation, you might consider a mindfulness meditation course.
APA Reference
Hoskin, A. (2015, April 21). Calm Anxiety Through These 5-Minute Meditations, HealthyPlace. Retrieved on 2023, September 23 from https://www.healthyplace.com/blogs/livingablissfullife/2015/04/calm-anxiety-through-these-five-minute-meditations
Author: Arley Hoskin, CMPS
Valuable post. I regularly do yoga for approximately 20 minutes and it helps me a lot to stay away from stress and I feel quite fresh and active all the day. Thanks for sharing.
Leave a reply