Be Thankful, Not Sorry: Everything Is Not Your Fault
I learned many years ago that it is almost always better to be thankful rather than sorry. I used to say, "I'm sorry" anytime something went wrong. I said it habitually—even when I did nothing wrong. I simply over-apologized when I had no reason to be sorry. One day, I decided to say something different. I decided to be thankful and not sorry.

I began saying, "thank you" anytime I felt the urge to say, "I'm sorry." I found that there was always someone to thank—someone who helped me out in my time of need or provided comfort when I felt down.
Being Thankful and Not Sorry Helps You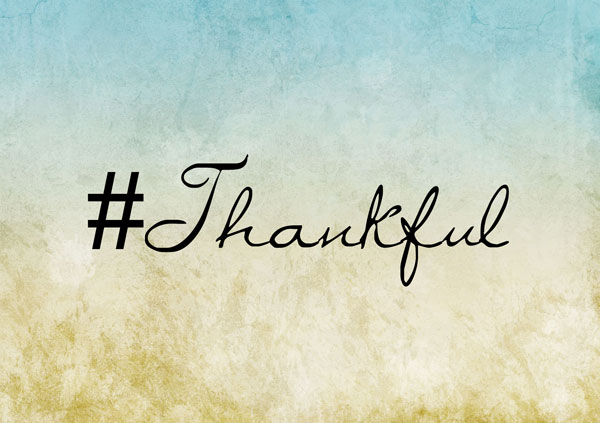 You Will Find Joy
Turning my mind toward gratitude almost instantly makes me feel happier. Numerous studies show that gratitude can boost your wellbeing. For me, saying, "thank you" instead of, "I'm sorry" shifts my mind away from whatever I'm upset about and focuses it on the things for which I'm thankful. This exercise helps me find joy.
You Will Focus on Others
Being thankful instead of sorry also takes the focus away from my internal conflicts and shifts it towards the people I appreciate. Depression and anxiety can cause us to be self-centered. This exercise fights that tendency.
Learn How to Be Thankful Not Sorry
APA Reference
Hoskin, A. (2016, August 3). Be Thankful, Not Sorry: Everything Is Not Your Fault, HealthyPlace. Retrieved on 2023, September 29 from https://www.healthyplace.com/blogs/livingablissfullife/2016/08/be-thankful-not-sorry
Author: Arley Hoskin, CMPS
Love your post =) Always think life is far better than you deserve and being grateful is a discipline.
It is a discipline! I've found that it's similar to exercise. The more I'm grateful the more results I see in my spirit.
Gratitude definitely helps. You must be thankful. It can always get worse. Most of us are much luckier than we realize.
Thanks for the reminder. I kind of knew this about thankfulness but today I needed the reminder. I am going to start a list right now and keep adding to it as I think of stuff to be thankful for. It will surely help lift this low mood I am in right now.
Leave a reply