Understanding Fear, Anxiety, and Panic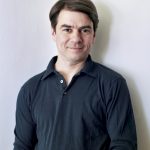 Jeff Wise says understanding fear isn't as simple as the fight or flight model suggests. He believes coping with anxiety and panic is easier with a more sophisticated grasp of how our minds respond to fear. Jeff is a science writer and the author of Extreme Fear: The Science of Your Mind in Danger.
Jeff discusses the science of fear, why the fight or flight model is an oversimplification, and how understanding fear can help us cope with anxiety and panic on the HealthyPlace Mental Health Radio Show.
Listen to "Extreme Fear: Friend or Foe"
For more information about the symptoms, causes, and treatment of anxiety and panic, visit the HealthyPlace Anxiety Community.
Share Your Anxiety and Panic Disorder Experiences
Have you been diagnosed with an anxiety or panic disorder? We invite you to call us at 1-888-883-8045 and share your experiences and insights on living with anxiety and panic. (Info on Sharing Your Mental Health Experiences here.) You can also leave comments below.
APA Reference
Gray, H. (2010, November 28). Understanding Fear, Anxiety, and Panic, HealthyPlace. Retrieved on 2023, December 9 from https://www.healthyplace.com/blogs/radioshowblog/2010/11/understanding-fear-anxiety-and-panic
Author: Holly Gray
I would like information about coping with anxiety.
Leave a reply