Understanding Life with Schizophrenia
Erin Lynn Hawkes is a neuroscientist and author of the book, When Quietness Came: A Neuroscientist's Personal Journey With Schizophrenia. Before being diagnosed with schizophrenia in her early 20's, Erin considered herself an average person. After all, everyone has a little voice in their head, right? She did not know that her paranoia and delusions were outside of the normal experience.
Schizophrenia is a Vile Mental Illness
The symptoms of paranoid schizophrenia caused her to believe rats ate her brain, and sometimes, she'd bang her head against the wall to rid herself of those pests. As you can imagine, it is very difficult to concentrate on college work with such delusions badgering your mind.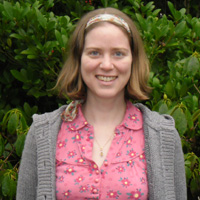 Once diagnosed with schizophrenia, Erin courageously stepped into the search for a solution to ease her symptoms. After 12 hospitalizations and 8 different medications, she feels she's found her best mix of schizophrenia medications and personal coping mechanisms.
With the support of her family and fiance, Erin finds herself able to conquer the symptoms of schizophrenia her medications cannot hide. She finished college, earning her master's degree in neuroscience, and promotes her book as her "first" which means, I hope, that she will write more.
Listen to our interview with Erin and let us know what you think.
Trusted schizophrenia information, mental health information on HealthyPlace.com
Share Your Experience with Schizophrenia
How has schizophrenia affected your life? What would you most like the public to know about schizophrenia? Share your comments below.
APA Reference
Jo, K. (2012, May 21). Understanding Life with Schizophrenia, HealthyPlace. Retrieved on 2023, December 11 from https://www.healthyplace.com/blogs/radioshowblog/2012/05/understanding-life-with-schizophrenia
Author: Kellie Jo Holly
Thank you so much for sharing your story, Erin! Thank you for being so transparent about your current life!
Hi Erin
With a name like that you may have an Irish connection. Good to meet you. It appears from the interview and short blurb that you have accepted the medical model of your situation. That can be a great help and comfort. Where did you learn a medical understanding of your situation? Was it from the medical people that helped you?
I notice that the interviewer pushing the medical model as is the web page it is on. You say very little of the childhood experiences that may be the root of the problem that you experienced. Could you say more or have you explored that part of your life? It can be very stressful to do so.
The doctors were helpful. They must have been nice people. "She's found her best mix of schizophrenia medications and personal coping mechanisms". Nice people can be a big [art of the care and cure of the situation. It can undermine the bad memories of the causes even if they are still well submerged in the sub-conscious. Walking to off-load symptoms is common among many people I know who struggle with deep trauma. Almost any logic can help, including that the problem "caused her to believe rats ate her brain". Logic gives a great balance to the 'mythos' side of our intellect.
If you can, will you tell us about the earlier experiences that were dubbed 'psychosis' ? Please ignore this if it is not comfortable for you.
Michael in Ireland
Leave a reply