Being a Mental Health Patient Requires Patience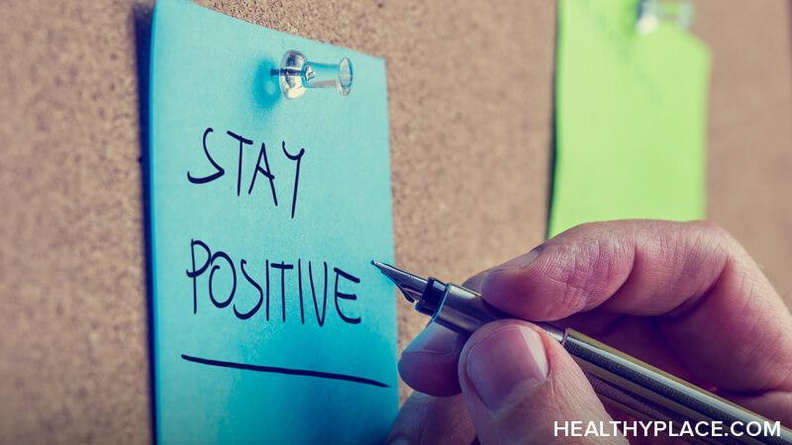 Being a mental health patient requires patience. Eternal, frustrating patience. When you have a mental illness a few weeks feels like a few years. A decade. A mental health patient's degree of patience is the difference between suffering and relief. Living in patience peacefully is the key to mental health recovery.
A Mental Health Patient's Patience Is Tested Repeatedly
First, I am on the phone. I am on hold. I am waiting for the tired sounding receptionist to ask me who my psychiatrist is and when I would like to see her. I tell her sometime this week, that maybe I'm not feeling so great. She tells me she is booked until the following week. I make the appointment. I must be patient.
Then I am sitting in the waiting room: our appointment was ten minutes ago. I am tapping my foot. I am trying to be patient. Twenty minutes pass and she comes to collect me. We sit in her office and she asks me how I am feeling. Maybe not so great. So, reasonably, she decides to move a certain medication up, or add something else. I ask her how long it will take for me to feel better, although I know the answer. I have asked it hundreds of time.
"A few weeks. Be patient," she states, sitting across the desk, looking at the clock hidden behind me. Her next patient, sitting in the waiting room, is probably becoming frustrated. Waiting wears on patience.
I walk to the pharmacy. It's a long walk. I must be patient. The pharmacist spends forty-five minutes getting it ready. It is quite a process - working to become well. A few weeks pass and I might not feel better. I call and make another appointment. I wait in the office again. We change medications again. Back to the pharmacist. Waiting for three weeks or six weeks. Fingers crossed.
Be Patient.
It's Hard To Be a Patient Patient
Throughout the last ten years, I have learned that being a mental health patient requires patience. When you are not well, you desire nothing more than to become well. Right now. Yesterday. Last week. But it's a waiting game, and in order to recover you must throw in the towel, the calendar etched into your mind, and just wait it out.
It could be worse. It could take years for medications to work. I consider myself lucky that I have been able to recover despite the hours, months, years spent waiting.
Learning to be Positively Patient
It's hard working to recover from a mental illness. Having to wait for a medication to work, if it does indeed work, seem unfair to say the least. But that is just part of the process, and if you can try to put a positive spin on it, the process feels less impossible.
Let me just mention, I am the most impatient person anyone has ever met. I have ADHD, and a general penchant for wanting the world to move faster. I am notorious for stating, as soon as I could talk, "I'm bored." I often am. But in order to recover I have had to adapt to the situation, learn to harness some patience, and believe that recovery is possible, albeit at an exceedingly slow pace.
On that note, how can mental health patients learn to be patient?
Patience Tips for Mental Health Recovery
A couple things I have learned along the way:
If you cannot change a situation, make amends with it. Recovering from a mental illness is never a quick fix. You can dwell on this or you can work to understand it.
Keep positive. Believe that the treatment will work.
Put your life in perspective: If it takes you months, years, to become well, remember that you have the rest of your life waiting for you to claim it. Stable and well.
Do not keep track of when the medication should work. Everyone is different. I have been on medications that started working within a few days and others that took months. Some did not work at all.
Accept the disease. You have a mental illness and it takes time to recover. It takes, dare I say again, patience.
Keep your eye on the prize: your recovery. Imagine a better life. Believe it will happen. Stay as positive as you can.
In the end, being a mental health patient requires a great deal of patience. Do not cross your fingers that you will become well. Believe that you will.
APA Reference
Jeanne, N. (2011, October 3). Being a Mental Health Patient Requires Patience, HealthyPlace. Retrieved on 2023, October 4 from https://www.healthyplace.com/blogs/recoveringfrommentalillness/2011/10/being-a-mental-health-patient-requires-patience
Author: Natalie Jeanne Champagne
[...] So, what can I tell you? Having some experience under my belt, more than I would like, I can tell you that it gets better. Life after the diagnosis can be as positive as you make it. Patience is a virtue when working to recover from mental illness. [...]
In the words of Tom Petty, "Waiting is the hardest part."
I recall that when I was very ill, all I wanted was to be better. And yes, it took years. But now, that I am (relatively) well, I can look back and gain a better appreciation of where I am now. It's true, many times there are some things I have control over and others that I don't, but in the end it's the wisdom to know the difference (thanks Serenity Prayer).
Everyone with any type of illness wants to be better now so we all need patience. What we need with mental illness is to recognize that this is a forever illness and there is likely not a cocktail of medications that will be perfect forever. I believe as we change so will our medication requirements. If that is true we need not be waiting, we don't need patience. What we need is to take control of what we have control over. Yes easier said than done sometimes because we feel like shit. So why wouldn't we want to be exercising, or getting the right amount of sleep, or eating an appropriate diet, or taking our medications as prescribed and avoiding alcohol.
There is so much we have control over. These don't require patience but action! When people feel in control they feel better. So maybe our lives are not perfect--nobody lives a perfect life, nobody has a perfect mind or body. We are not victims. We have plenty we can control, the results may not be perfect but if we are doing everything we can on any given day we will feel as good as we can at that moment--and that we do control.
Hi, Lisa:
I agree, medications usually do not eliminate all symptoms. I take a cocktail myself and still struggle, particuarily in the winter months up until March. My psychiatrist and I always tweak my medications at this time but sometimes its more of a waiting period--patience! What a virtue that is and hard to aquire when you have a mental illness. When I'm feeling down it's hard to push myself to excercise but I try my best, and it certainly helps. Focusing on what we can control can be liberating.
Sincerely,
Natalie
Leave a reply