Coping with Coronavirus for Your Mental Health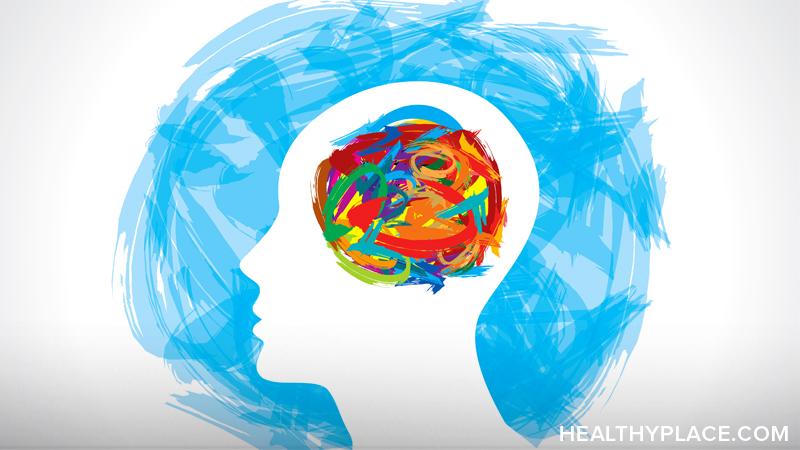 No matter where you live, how old you are, what you do for work, or how healthy you are, coronavirus is most likely impacting your mental health in some way, shape, or form. As a graduate student living in New York City, where an imminent shelter-in-place may not necessarily be unrealistic, I have faced several lifestyle changes, for better or for worse. Furthermore, as someone diagnosed with depression and anxiety, I need to tend to my mental health during this coronavirus pandemic. 
How Coronavirus Is Impacting My Mental Health
Coronavirus is impacting my mental health in anxiety-provoking ways. Thanks to both my depression and my generalized anxiety disorder, I often ruminate for hours upon hours. This rumination increases when I am alone during extended moments of free time. Thus, the thought of a shelter-in-place being enacted in my city terrifies me. Although social distancing and quarantining are crucial safety measures, these changes have left me with extended solo time on my hands, where I am left alone with my anxious thoughts. I feel restless and trapped at times. 
Furthermore, my school is essentially canceled for the remainder of the semester. To receive my Masters in Social Work, I have been interning at a psychiatric facility for at least 24 hours a week. Due to the coronavirus pandemic, I cannot go to my internship.
Now, my days stretch on as I sit inside my house with no deadlines, no assignments, no school work. restaurants, bars, and many stores in New York City have shut down, and everyone is encouraged to stay inside. With this expectation to stay inside comes my depressive symptoms.
In high school, I loved withdrawing and staying in my bed for extended periods of time. However, the more that I removed myself, the more depressed I got. Therefore, I fear that my depression will crop back up during this period of social distancing/quarantining. Without classes to attend or an internship to spend time at, I fear that I may lack the motivation to get out of bed. However, this past week, I have been working hard on preserving my mental health. 
Tips for Taking Care of Your Mental Health During the Coronavirus Pandemic 
During my most severe periods of depression, my therapist and I worked on creating a schedule of activities for me to complete daily. These events ranged from working on my jigsaw puzzle to reading my book to taking a walk. The idea was that engaging in these behaviors could beneficially impact my mood.
My therapist wanted me to engage in behavioral activation and keep myself both occupied and motivated to get out of bed. When I learned of the severity of the coronavirus pandemic, I feared that I would lose the ability to engage in activities, such as going to the gym or hanging out with friends. Although I do have to limit what activities I can engage in, there are many things one can do while practicing social distancing.
Now is a great time to practice a new hobby, such as baking, cooking, writing, knitting, etc. I have found great joy in reading books for pleasure, as well as books pertaining to my impending professional career (mental health therapist). Furthermore, since many gyms are closed, many workout studios are placing free workout videos online. I personally have been finding amazing free yoga videos to follow every day. Although you may be stuck inside, if you are creative, you can still keep yourself busy and occupied. 
It is also worth noting that although we are expected to keep our physical distance, this doesn't mean that we need to keep our emotional distance. Although communicating via technology doesn't have the same feel as talking in person, it still is beneficial to stay in touch with friends during this stressful time. Human connection is essential for our mental health, and talking to the ones we love can keep us grounded.   
How is the coronavirus impacting your mental health? How are you coping with the changes? Share your comments below.
APA Reference
O'Grady, H. (2020, March 17). Coping with Coronavirus for Your Mental Health, HealthyPlace. Retrieved on 2023, December 6 from https://www.healthyplace.com/blogs/relationshipsandmentalillness/2020/3/coping-with-coronavirus-for-your-mental-health
Author: Hannah O'Grady
I hate this so much. I am so used to going to movies twice a week as my escape and enjoyment. Sports on TV I love. I also love going to Avalanche (NHL) and Nuggets (NBA) games. I enjoy going to festivals in the Summer. I bowl in league with friends and enjoy seeing them and socializing. Guess what? I CANNOT DO ANY OF THEM. I am home, angry, depressed, stuck in place over a stupid ass flu that we have never shutdown for in the past like H1N1. Even if we go up, it isn't going to be the life we knew.
I am hopeless. I get the depression and anxiety. I feel I am not connecting to my family. It sucks.
It seems like you'd have a lot more time for yourself though. Has there ever been a hobby you enjoyed? Writing, drawing, crocheting, reading, researching interesting topics, writing letters/emails/texts to family members, singing, dancing, exercising, gardening, nature walks, photography, cooking, jewelry making, flower arranging, organizing, meditating, fishing, programming,
This seems like the perfect time to build on yourself and not rely on school or other temporary, superficial activities to get you through life. I've dealt with depression from a child and I think it's better to find contentment in our selves and not contentment through things that keep us busy or through others. If you have something you like to do, this is the perfect time to do it! You can practice or learn more about the things you like, or learn something new that you had no idea would be meaningful to you! Careers, interning, and goals are great, but they can't bring lasting meaning to our lives. There was a time when I put all of my mental health on school, deadlines, interning, and volunteering, but in the end that is not what fixes anxiety or depression. I think shelter in place is a great time to learn positive things about yourself. Or if it's really that hard, you can watch positive or daily affirmation YouTube videos or articles and work on your own positive thoughts and daily affirmations that work for you.
You can still go outside, just be mindful and don't go to public places (unless you have to, or are very mindful), you can also have things delivered to your place.
Leave a reply