Celebrating Pride After COVID Can Weigh on Our Mental Health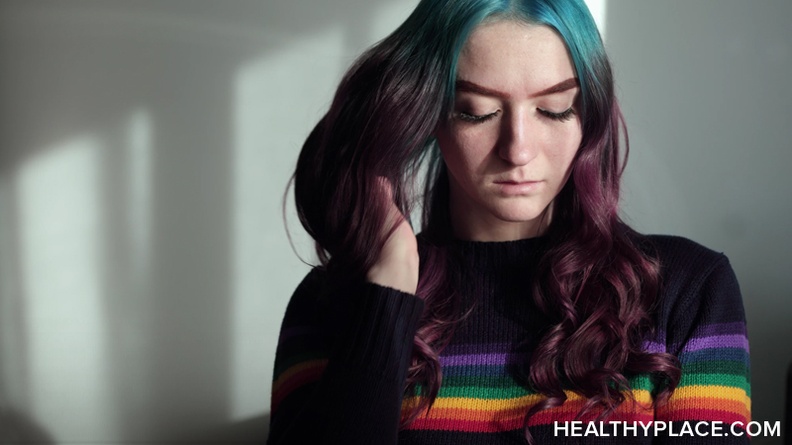 After living a year of pandemic life, we are beginning to resume some normalcy just in time for June, Pride Month. Many states have lifted mask mandates while more than half the country has been vaccinated. Entering the month of June, Pride Month in the lesbian, gay, bisexual, transgender, queer, intersex, asexual, etc. (LGBTQIA+)  community, after a year of social distancing could put a strain on our mental health. I know I have been experiencing anxiety surrounding the idea of gathering with my LGBTQIA+ community after so long apart. Here are a few ways I have been coping with this new way of life while planning to celebrate pride. 
Overextending Yourself Can Lead to Anxiety During Pride Month
It is no secret that we are all feeling a bit of cabin fever based on our past year of socially distanced lives. Being an extrovert and a lesbian, I have missed the energy I gather from being surrounded by my LGBTQIA+ community. I have also feared preparing for what going back into the world will look like for me and my mental health. 
Obligation to attend pride events and outings with your community can be a huge area of stress and anxiety. When I overextend myself, I experience anxiety. After a year of an empty social calendar, Pride Month has me feeling quite anxious. I realized quickly that no amount of pride celebration means sacrificing my mental health growth. 
I have since realized that this sense of obligation is placed upon me by me. Setting boundaries with friends and acquaintances has also been essential in coping with heightened anxiety in attending pride gatherings. Boundaries that are clearly set help me feel more at ease when planning for community events during pride. 
Depression and Anxiety: They're Barriers to Taking Part in Pride Month
Another obstacle I have encountered while trying to plan for pride is the depression I have felt off and on during the pandemic. Like millions of others, I battled wanting to get up out of bed daily during the pandemic. My routines and schedules that helped me cope with anxiety in the past were nonexistent. Now that life is opening up a bit again these routines and schedules have slowly become integrated back into my daily life. This helps me cope with depression, too. 
As we begin making plans to celebrate pride with friends and the LGBTQIA+ community, these routines and schedules may become dismantled again. I have found it essential to continue these routines while fitting in time for friends and community this upcoming month. This means turning down plans or events to attend to my mental health. 
Pride is something all of us in the LGBTQIA+ community carry within us. Celebrations for pride can come in many forms. If you experience the pull of anxiety or depression during these times, try revisiting an old routine to help you cope daily. 
How are you setting boundaries involving pride celebrations this month? What boundaries are easier or harder to set? Leave your thoughts and comments below. 
APA Reference
Nolasco, M. (2021, June 6). Celebrating Pride After COVID Can Weigh on Our Mental Health, HealthyPlace. Retrieved on 2023, December 6 from https://www.healthyplace.com/blogs/thelifelgbt/2021/6/celebrating-pride-after-covid-can-weigh-on-our-mental-health
Author: Meagon Nolasco
Reminders that it's okay to ease back into social settings are something we all need to discuss and normalize. While many are, of course, eager to get back to social gatherings, some of us may need to ease into them. Reminding ourselves that this is perfectly ok and to move at our own pace, regardless of others' enthusiasm is important.
Leave a reply