Paying it Forward - What ADHD Newbies Need to Know
At some point in every adult with attention-deficit/hyperactivity disorder's (ADHD) life, there comes a time when she needs to pay it forward. Friday, I had the opportunity to pay forward my history with this disorder to an adult ADHD newbie, a person freshly diagnosed. He was four months post-diagnosis and, he reported, sought help due to some issues at work with attention. At 30, having been diagnosed over 10 years ago, I feel it is my duty to pay it forward and to let newbies in on any insights I might possess that took me years to learn. What should every newbie know - and what should we diagnosed in years past let them in on?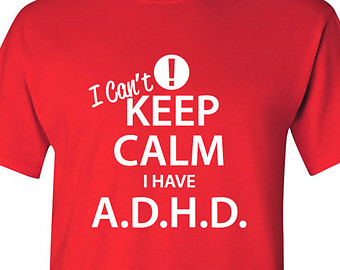 Adult ADHD and Medication
Many of us take medication. It can totally help - and there can definitely be medication drawbacks. When speaking with this ADHD newbie, I let him in on some of my experiences with the medication he was taking and asked him how it seemed to be working for him. The certain drug he was on is one that gave me tics that lasted for about two years after I got off the drug, so I felt comfortable warning him to at least look out for any issues on the horizon.
For Adult ADHD Information, HealthyPlace Exists
I also let this young fellow know about this wonderful website we have here. HealthyPlace has so many resources! It's not just its great resources either, but the blogs too. The blogs and the writers of said blogs offer so much insight that you simply cannot get from reading a textbook or a journal article about signs and symptoms of adult ADHD. You get a real life perspective that you might not have access to if you don't have close friends or family affected by this.
Adult ADHD at Work and at Home
We discussed how he looked for treatment because of issues at work, and I plan on bringing up next time how it's not necessarily a disorder whose impact is felt only in the workplace. Adult ADHD can affect relationships, sleeping and the ability to relax. It's a full-circle disorder and I'm not sure that often gets conveyed to newbies by medical professionals.
These are just some of the things I wish someone had spoken to me about when I was a newbie. Maybe someday you'll have the opportunity to pay it forward and you'll seize it like nobody's business. Cheers!
You can also connect with Elizabeth Prager on Google+, Facebook and Twitter.
APA Reference
Prager, E. (2014, August 4). Paying it Forward - What ADHD Newbies Need to Know, HealthyPlace. Retrieved on 2023, November 29 from https://www.healthyplace.com/blogs/livingwithadultadhd/2014/08/paying-it-forward
Author: Elizabeth Prager
I remember the ADD writer Hallowell gave the following advice: Lower your expectations, because even if you're medicated, a large percentage of relationships, jobs, daily living tasks, aren't going to work out. Accept it and move on to those that will.
Great advice, Marilyn! Relationships and jobs are only right for us when we're right for them (and vice versa) ... be around people and experiences that feed you always!
Leave a reply