Morning Anxiety 101: Symptoms and Causes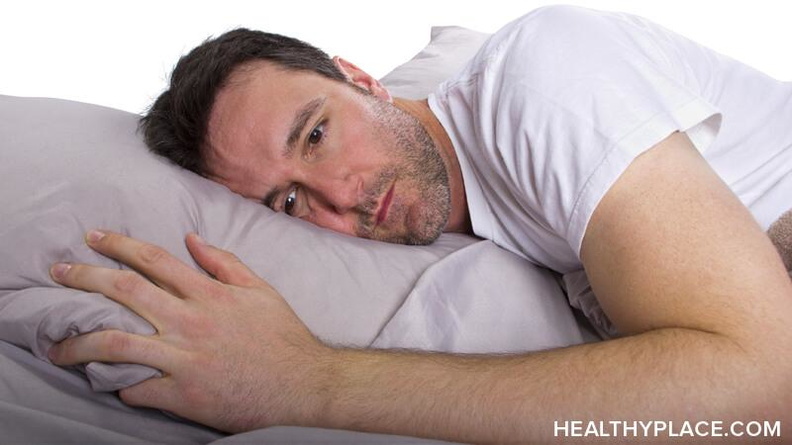 I am not a morning person. If you are reading this, chances are, you aren't one either. Sometimes, I have been woken up in the early hours to instant panic. There isn't a reason for the fear but as soon as my eyelids open I am absolutely terrified. Its a horrible feeling. When my day begins this way one of two things are bound to happen.
Either I accept the anxiety and try to ignore it, or I feel sorry for myself, pout, and sometimes cry, and it consumes and ruins my entire day.
My anxiety is always worse in the mornings. Always. Sometimes I find myself dreading to go to sleep at night for fear of what the morning will bring. I have learned not to plan important events or parties until the afternoon or evenings because I know I will be in a better mood at that time.
Symptoms of Morning Anxiety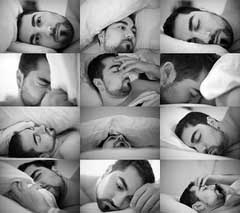 Most people experience several of the following symptoms when feeling anxious:
Rapid heartbeat
Feeling weak, faint, or dizzy
Tingling or numbness in the hands and fingers
Nervousness, sense of terror, of impending doom or death
Feeling sweaty or having chills
Chest pains
Breathing difficulties
Feeling a loss of control
Fatigue
Insomnia
Trembling
Mental confusion
Causes for Morning Anxiety
Cortisol- the Stress Hormone
When we are feeling stressed, our bodies produce a hormone called cortisol. Cortisol levels are naturally at their highest in the morning and lowest at night. Our bodies will also produce cortisol when we are feeling anxious to help with the "fight or flight" response.
It becomes a vicious cycle. We wake up feeling anxious because of the stored up cortisol throughout the night, which makes us feel anxious, so our bodies continue to pump out cortisol, which creates more anxiety, which produces more cortisol, which causes us to feel more anxious, etc.
Low Blood Sugar
Deanne Repich, founder of the National Institute of Anxiety and Stress, Inc. says,
"Another reason why symptoms can be worse in the morning is because your blood sugar is low when you first wake up. You have gone all night without food. It's important to maintain a constant blood sugar level because the brain uses sugar, also known as glucose, as its fuel. If blood sugar levels are too low or drop too fast, then the brain starts running out of fuel."
Running out of fuel causes the brain to trigger the "fight or flight" response which we just learned will send cortisol through our bodies to help fight or flee the perceived threat (which in this case is low fuel).
Environmental Aggravations
Although these may not be the root of your morning anxiety, your bedroom surroundings can aggravate an already bad situation. Imagine sleeping in a dark room, in an uncomfortable bed and then suddenly a noisy, loud alarm clock scares you into reality. Soon harsh bright lights and the chill of getting out of bed welcome you to your worst day ever (Infuse Positive Energy into Your Home).
There are simple things we can do to help eliminate morning anxiety. Read on for Morning Anxiety 101: 5 Useful Tips.
APA Reference
White, A. (2010, January 25). Morning Anxiety 101: Symptoms and Causes, HealthyPlace. Retrieved on 2023, December 9 from https://www.healthyplace.com/blogs/anxiety-panic/morning-anxiety-anxiety-panic/2010/01/morning-anxiety-101-symptoms-and-causes
Author: Aimee White
I recently had major back surgery. Never ever have I had panic or anxiety attacks. Three weeks after surgery all of a sudden I wake up without fail having an attack. I have kids and a husband as well. My kids say I'm no fun anymore and my husband says this is not the person he married. I literally cry out of no where, my mind starts thinking I can't live the rest of my life like this and I feel as I rather be dead then love like this. I'm scared to go to sleep knowing when I wake up I'm going to have an attack. My doctor gave me buzbarz and Klonopin. Buzbars take forever the Clonopin after ten mins I calm down but then they make me very sleepy. It's weird cause at around 1 or 2 pm and rest of the night I'm ok. Now when we go out to eat I tend to start having them towards the end. I'm going freaking nuts. I'm only 37 years old and I feel as my life is crashing down on me.
I have suffered from anxiety/depression for over 10 years. I'm 27. Had a long life with PTSD. I have a 2 yr old boy and a 3 month old girl. SSRIs made me go completely suicidal and made my teeth grinding a lot worse. I wake up every morning and cry because I feel like a failure and like I don't know who I am anymore, I pray, cry, rock. I feel better when the day is done but mornings are my worst fear! Pain has punched me over the edge from a car accident that almost killed me 4 years ago and my doctor cannot prescribe my pain medication along with anxiety meds, and I cant function without pain meds at all. But the anxiety is no joke, it makes pain worse and turns into depression. SI try to take care of myself and take supplements but becoming depressed makes me stop caring for myself. I'm seeing a counselor, using CBT techniques. I pray that all of you find peace and happiness. The struggle is real and I have been crying as I scroll and read all of your comments, I don't feel so alone. Thank you all for sharing!
I had extreme anxiety/depression every morning to the point where I was nauseous...it would start wearing off around noon or so and by night time I would be okay, but dread the next morning. This went on for about a year and I was beginning to wonder if it would ever get better. I tried a few antidepressants that didn't do much, and then my doctor had me try Remeron (Mirtazapine). When I woke up the next morning, I was totally fine for the first time in a LONG time. I know medications don't work the same for everyone, and my issue may have been different from others here, but thought I'd share since it helped me. The medication + therapy solved for me in the long term. I weaned off the medication after a year or so and have been much better since.
It's a real comfort to know I'm not alone. It's also comforting to know there is a reason why I "freak out" every morning .
I suffered with this for a year or two when I was in my 30's. It only lasted a few minutes each morning and went away when I got busy with the day.
Now I'm in my 50's and it's starting again. This morning I went for a brisk 15 minute walk as soon as I work up. My mind was still trying to go to dark/negative thoughts but I prayed through it. WHAT A DIFFERENCE! I feel much better. ...it's a start :)
.
I wake with mirning anxiety formthe last fournyears, ssri and snri and tricyclics havent helped.. i amonlynusing diazepam and wonder if it it contributing to the levels.
Please be careful about accepting medication from a Dr especially benzodiazepines. Intially it will appear to work but after tolerance which can happen very quickly , your anxiety will actually increase.
Please someone help me!!! I cant do this anymore!! Its been weeks. Weeks of waking up and freaking out for hours. I am 36 and have already watched my body fail me, now every morning I wake up feeling like my mind is next. I have become a horrible wife and mother. I live for my family! If I cant be good at caring for them then I just want to die!! I am so scared.
I have been dealing with the the morning anxiety symptoms as well for at least six months. I also have muscle spasms in my eyes and the side of my head. I feel like I just can't relax and the muscles in my head tighten and cause these spasms. Does anybody else get these and how do I get rid of them? My mind is always racing about what ifs and I can't stop it? I need help!
Right now I have just woken up with the worst morning panic. I have been dealing with this for a year, and I am even on medication. If anyone has had this, how did you get rid of it. I am exhausted from this.. My day doesn't get good until after 6pm. Please leave a reply if you have an answer to get over this. I am ready to giive up.
IM Crying bc reading this article made me feel I'm not alone, I have extremely morning anxiety, I'm having it now as I write , and never though it's something more than me. I have struggled with this terrible feeling for so long. Is there something that makes it better ?
Morning upon awaking anxiety is not a fun thing ,please help me ,I am scared to fall asleep.
I have a lot of anxiety when I waken first thing. Sleep a few hours. Nerves, stress, loneliness & a complete fear factor, yet nothing is happening. Get up ASAP. Lying in bed only makes it worse. Put the radio or tv on. Try to distract your mind. Breath in through your nose for 10 seconds HOLD Breath slowly out through your Mouth. DO THIS 10 Times IN A ROW. SLOW IN.... SLOW OUT. This is only one way or Go for a walk with a friend. Plz try & Learn that breathing technique. Remember FEAR IS ONLY FEAR THOUGHT'S & CANT HURT YOU PHYSICALLY. Prayers as well. GOD BLESS.
I just found this site and I see there are others having the same issues I'm having.. I have all kinds of stomach issues and since my break up of a very intense relationship with a narcissist, I have been suffering. I wake up in the morning short of breath, stomach pain and uncontrollable anxiety and then complete depression.. Im trying therapy, yoga, exercise and I am at my end.. don't know what to do
Go into it. The fear. This article is wrong. Neither accept it or ignore it. Rather, acknowledge it, honor it, and ask,'why are you here?'. The "anxiety", the feeling. Relate to it. Be curious. Do not accept it as a victim; Do not ignore it, like a coward. Be courageous. You are being asked to explore something unconscious. A part of you is speaking, and perhaps rather loudly! It will continue until you process it and relate too it. Drugs will only freeze your state and work temporarily. Try a different way. If you do not know how to relate with this part of you in an active and participatory way, seek therapy. Learn tools, techniques, and skills. There is actually a gem inside this feeling-senation you are labeling as "bad" and "awful". What is it? Arent you curious!? I would be sooo interested to know what is stirring me up so intensely! Maybe you are trying to heal something and your body is telling you its time. Maybe the world is calling you to a greater mission and your body is trying to shake up you to make a change. Maybe you are asked to pay attention to the dream you just had or to be extra vigilant throughout the day. Maybe something is coming you would miss otherwise. Growth, especially spiritually growth, is not always a "pleasurable" experience. Awakening, much like childbirth, is full of contractions and pain. I suggust to stop being your own worst enemy. Stop labeling anything thats not pleasurable as "a problem". It doesnt always feel good. You arent always supposed to be happy and content. There is a whole range if sensations that the human body experiences. Its simply an energetic experience that serves as a gift and a message to guide to to deeper and wider truth. Time to grow up and wake up. You are not a victim. Life isnt happening TO you; Its happening THROUGH you. If you haven't learned to work with the energy following through you, then now is the time.
This sounds like me. Hard for me lots of times to relax at night but super hard to wake up in the morning. When I wake up, not refreshed and my muscles feel this low-grade stress throughout it like if I worked out. After about 5 hours of sleep, I keep waking up every hour too. Sounds like cortisol to me. It gets better if I eat a lot of carbs the night before but I don't wanna be doing that all the time ya know
What can I take for morning anxiety? Breathing, trying to concentrate on positive thoughts are not working. I am desperate. All I want to do is stay in bed and isolate myself.
Leave a reply