Fictive Alters in Dissociative Identity Disorder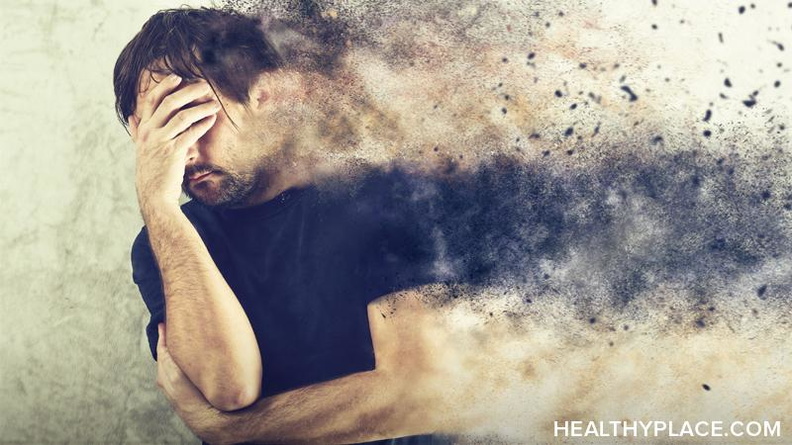 There are many different types of alters in dissociative identity disorder (DID), including fictional introjects (Understanding Dissociative Identity Disorder Alters). Fictional introjects, also called fictives, are alters that are based off of fictional people or characters. While not as common as other types of alters, fictives are just as important. So how do these fictive alters in DID form, and what is their purpose?
How Do Fictive Alters in DID Systems Form?
Introjects are alters that are based off outside people or characters. Fictional introjects specifically are based off of fictional characters. These characters can be from television shows, movies, books, fantasy, and other forms of fiction.
Why Do Fictive Alters Form?
Fictive alters in DID form to serve a purpose. While that purpose is not always known, it is possible that the DID system needed the qualities of that fictional character and internalized them to form the fictional introject in response to a trauma. Fictives can also form to disrupt the system. While fictives often form in childhood, people with DID can form new alters at any time, especially in response to recent trauma.
Myths About Fictional Introjects
There are a few assumptions that people have about fictional introjects in DID, but the reality is that there are no concrete characteristics that all fictives possess. Dissociative identity disorder in itself consists of such varying experiences, and DID alters are no different.
One assumption that people make about fictives is that fictives are always positive. Fictives can have positive qualities, but they can also have negative qualities and engage in harmful or risky behaviors. Some fictional introjects can be abusive, and form as a way to continue traumatizing the system.
There is another assumption that fictives are based entirely off of the fictional character. The reality is that fictives can have their own qualities and personalities apart from those of the fictional character. Some fictive alters can be predominantly similar to the character, while others take on just a few of the characteristics. They don't have to think, act, look, or feel in the exact same ways that the fictional character does. This doesn't make them any less valid.
Fictional introjects aren't chosen purposefully. Just like other dissociative identity disorder alters, fictional introjects develop subconsciously for a reason. Fictives are not made up. They are not a part of a game. Fictives are real. They can hold memories and can experience trauma just as any other alter can.
The Controversy Surrounding Fictional Introjects in DID
Unfortunately, there is controversy, even within the DID community, surrounding the legitimacy and validity of fictional introjects in DID systems. Some people believe that fictional introjects are fake, and cannot occur in a real DID system. Others believe that fictives exist, but only within certain limitations.
It's important to validate that fictional introjects, or fictives, are a real part of DID systems. People are quick to judge fictives as real or fake, yet this judgment doesn't exist for other types of alters.
Fictives deserve the same treatment as any other alter or part. They are real. They are valid. Don't forget that.
APA Reference
Matulewicz, C. (2018, February 28). Fictive Alters in Dissociative Identity Disorder, HealthyPlace. Retrieved on 2023, December 4 from https://www.healthyplace.com/blogs/dissociativeliving/2018/02/fictional-introjects-in-dissociative-identity-disorder
Author: Crystalie Matulewicz
I'm a little confused. What separates "systems" from roleplaying?
When I was younger, I would imagine alternate versions of myself that had gone down different paths in life - Mountain was my fashion designer persona, Kouda Kyew was my eccentric business mogul persona, and so on. I would get advice from these imaginary people and sometimes even act like them in real life, but I was always conscious that my alters were fictional. As I grew older, I roleplayed with them less and less, but they ended up being wonderful inspirations for my writing!
With all due respect, the term "system" seems like a pathologized synonym for roleplay, which is a normal and reasonable activity for young people discovering their sense of self. I'm wondering if someone would be willing to educate me to the contrary?
yoyoyo!! fellow system here, just a little curious about something, so if any other systems have the answer, i could defo use some help!! so for splitrojects (introjects with 2 or more sources) how do faceclaims work? do you have separate faceclaims? or do they all merge into one faceclaim?
Hello ! im a friend of some systems and they have fictives of my hyperfixations [Spider-man and theyre pretty close to the canon [thats what they are saying]] My mood has changed a lot because like, IM TALKING TO SPIDERMAN /hj. I am wondering if its okay to stim around them ? im autistic and i am worried i might make them uncomfartable !
I apologize if this doesn't make sense but is it possible for a fictive to gain new memories from their source if their source is still being updated?
Ex: could they gain memories from source events that happened after the alter was formed?
Is it possible for an alter to "gain" a source? Like they already are an introject but gain a source from something else?
Hi, wild out there questions.
I'm running into a lot of systems lately who have fictives based on, say, Pokemon for example. But their face claims are not the actual mon, but rather a gajinka (sounding it our, don't know it that's spelled right) or humanized version of them (instead of yoshi being a green dinosaur from Mario, she is a blonde girl with fair skin and a shell on her back). We have never experienced this ourselves, nor have we met anyone over a certain age doing this. (I'm mostly seeing younger members of the mental health/DID communities doing this.) and I just get a lot of weird vibes from it?
Sometimes they spell their source names wrong too? (ie. Plagg from MLB was spelled Plag) I makes me feel very sketched out and concerned, especially regarding the recent trend of people (mostly kids/teens) running around and self diagnosing.
Is this normal, or should I be concerned.
The author does not have the credentials to make these claims, she is only a BA and not a scientist, and any sources listed just bring them back to this article, which defeats the purpose of providing source material for her wild and harmful claims. This is not professional in the slightest and it's disturbing coming from someone who is suppose to respect the medical system and it's science, but then posts wild claims with no resources to back them up.
DID is very complex but it's also become a horrible trend on tik-tok and tumblr, where many of them self diagnose based on YouTube and TikTok videos which is extremely damaging to those who are genuinely suffering from DID.
Those reading this and questioning, go to a real doctor, don't self diagnose especially based off of inaccurate articles.
Honestly reading some of these comments made me sick and want to cry. I know someone already said something about the comments but I'd assume people are still coming to this website and reading them and that comment was kind of old. I've seen a lot of people asking if it's disrespectful for alters (who are not of the same ethnicity of the body) to use their names when fronting. My answer would be no, it's not. As an example, if an alters name is Ayaka then that alter should be allowed to use that name when fronting, because alters are their own person and are separate from other alters and the core. And based off of some of the comments I've been reading, Asian people are saying that they actually like the fact that people want to use names from their culture. In my eyes it is not disrespectful. One of our fictives, Xiangling, uses her name when fronting, and although I (the core) am not of Asian descent, Xiangling is still allowed to use her name especially if she feels most comfortable with it.
This comment is actually pretty long oops 💀 but I've also seen people asking about fictive heavy systems. Yes they exist. Three of my good friends from around the world are systems and they all are fictive heavy. And although it's rare to have a system full of fictives, it's still possible and they had formed for a reason. You can't choose what fictives to form, and they don't split because someone thought the character was 'cute' or 'cool'.
yeha im gonna stop now- and im also gonna stop using grammar that was painful
Hello. I was wondering if a fictive can have both source memories and memories of the body. Thank you.
Hi, I was wondering something.
What is the difference between an IRL and a Fictive? They get tossed around (Along with fuzztive, but I've figured that one out by now.) almost anywhere the DID community is and I can't find any explanation.
Thank you and have a good week!
Sorry if this is a dumb question, but is it possible for a fictive to have its source memories yet not associate with its source?
I have two questions. Can an existing introject suddenly realise they are split from not one but two sources? Example of character A and character B. The system initially knew they were an introject of A, but not B.
And question two, can a preexisting alter who thought they WEREN'T an introject realise they were in fact an introject? My system has been in shambles trying to figure out 😓
My friend has DID and one of her fictives is Hanako from and Anime called "Toilet Bound Hanako-Kun" but one of my other friends thinks it's disrespectful to use an asian name since she's not actually asian. Please help I'm so confused and I've been trying to research this explanation for hours.
hey i was wondering if alters have to be the same age as their source ??
Is it wrong of me to be offended and a fictive of my friends that is a different ethnicitiy then the owners body and says that they are the ethnicity that I am without doing anything of that ethnicity such as speaking the language learning about the culture or celebrating the holidays?
Reading these comments is sickening. It's clear that many of the people commenting are deeply involved with fandom culture. Scrolling down, it's becoming increasingly obvious many of these people are young and most likely spend a lot of time on social media sites such as Twitter or TikTok. I've noticed a subculture growing on those sites, where people will mistake things such as relating to a character or having memories of being that character in a past life as a sure-fire sign that they have DID, which is such an incredibly rare disorder that even top-tier psychologists are in hot debate of whether it actually exists or not.
It's very sad to see these people all fall within the same category, and are actively making it harder for people with actual issues to seek out information that is unbiased and untainted. Many of these people are stigmatizing a mental disorder that already has a bad reputation (see Trisha Paytas, or 'Split') and simply taking this disorder to be "kinning but stronger".
I surely hope that all of you in this comment section will look back at yourself in a few years, see how much damage you caused to individuals who are actually struggling with this disorder, and severely cringe. All of you are terrible. Just say you kin and go.
Leave a reply