Fictive Alters in Dissociative Identity Disorder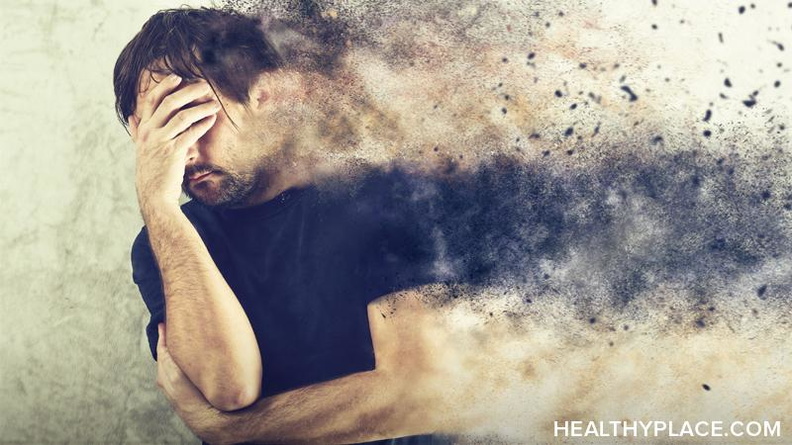 There are many different types of alters in dissociative identity disorder (DID), including fictional introjects (Understanding Dissociative Identity Disorder Alters). Fictional introjects, also called fictives, are alters that are based off of fictional people or characters. While not as common as other types of alters, fictives are just as important. So how do these fictive alters in DID form, and what is their purpose?
How Do Fictive Alters in DID Systems Form?
Introjects are alters that are based off outside people or characters. Fictional introjects specifically are based off of fictional characters. These characters can be from television shows, movies, books, fantasy, and other forms of fiction.
Why Do Fictive Alters Form?
Fictive alters in DID form to serve a purpose. While that purpose is not always known, it is possible that the DID system needed the qualities of that fictional character and internalized them to form the fictional introject in response to a trauma. Fictives can also form to disrupt the system. While fictives often form in childhood, people with DID can form new alters at any time, especially in response to recent trauma.
Myths About Fictional Introjects
There are a few assumptions that people have about fictional introjects in DID, but the reality is that there are no concrete characteristics that all fictives possess. Dissociative identity disorder in itself consists of such varying experiences, and DID alters are no different.
One assumption that people make about fictives is that fictives are always positive. Fictives can have positive qualities, but they can also have negative qualities and engage in harmful or risky behaviors. Some fictional introjects can be abusive, and form as a way to continue traumatizing the system.
There is another assumption that fictives are based entirely off of the fictional character. The reality is that fictives can have their own qualities and personalities apart from those of the fictional character. Some fictive alters can be predominantly similar to the character, while others take on just a few of the characteristics. They don't have to think, act, look, or feel in the exact same ways that the fictional character does. This doesn't make them any less valid.
Fictional introjects aren't chosen purposefully. Just like other dissociative identity disorder alters, fictional introjects develop subconsciously for a reason. Fictives are not made up. They are not a part of a game. Fictives are real. They can hold memories and can experience trauma just as any other alter can.
The Controversy Surrounding Fictional Introjects in DID
Unfortunately, there is controversy, even within the DID community, surrounding the legitimacy and validity of fictional introjects in DID systems. Some people believe that fictional introjects are fake, and cannot occur in a real DID system. Others believe that fictives exist, but only within certain limitations.
It's important to validate that fictional introjects, or fictives, are a real part of DID systems. People are quick to judge fictives as real or fake, yet this judgment doesn't exist for other types of alters.
Fictives deserve the same treatment as any other alter or part. They are real. They are valid. Don't forget that.
APA Reference
Matulewicz, C. (2018, February 28). Fictive Alters in Dissociative Identity Disorder, HealthyPlace. Retrieved on 2023, December 1 from https://www.healthyplace.com/blogs/dissociativeliving/2018/02/fictional-introjects-in-dissociative-identity-disorder
Author: Crystalie Matulewicz
You are talking about it in a way as if they have control over their brains creating another alter that sometimes happens to be based off fictional characters. These fictives that are created have their own memories, experiences & everything. They are just as real as any other alter in their system, or anyone else's single personality that doesn't have DID. This disorder is caused as a young child before the personality is fully integrated, so it makes complete sense why some people with DID would have fictives. Most children watch cartoons and read fictional stories, so I can see why their brains would take some of these characters and turn them into either a "hero" and use this fictive as a way to help protect the system as a whole, or turn them into a "villain" and create an abusive fictive because perhaps this villain reminds them of their abuser or something, and/or they feel like they "deserve" to be punished. It's not like they're intentionally trying to plagiarize someone else's work, and they're more than likely embarrassed to even tell people about it because of the judgment & stigma that's attached to DID. You call it "boinkers" & that it should be scrutinized, yet there are literally hundreds of thousands of people who dress up as characters all the time and go to events, like Comicon. Most of those people dress up as certain characters because they look up to them, aspire to be like them, have characteristics they themselves wish they also had, and the list goes on. The only difference is is that with someone with DID, they don't get to make the conscious decision to be one of these characters. It's literally a safety mechanism that their brains have developed on their own. Just because it's different, complicated & hard to understand for a lot of people doesn't mean it's not valid or real.
Hey! I think you might have misinterpreted the previous comment a bit. The poster was meaning only to offer the opinion that it seems reasonable for most people to be skeptical of fiction-related alters, due to the *lack of information and representation* needed to understand the existence of such alters. They mean to say that the initial perspective of a person with a lack of knowledge on the subject would naturally lead to thoughts of it being "boinkers", which is true (as well as the fact that some people who claim to suffer from DID when they do not may be specifically predisposed toward fictional "alters", as they may think the idea of "becoming" an admired character is fun; not understanding the reality of people with DID and the trauma therein. Like you say, thousands of people dress up as characters, and may aspire to be like them. That being said I do believe the 'factual' nature of a person's condition should always be determined by professional diagnosis as well as evidence of substantial qualifying criteria, and not on the form an alter takes). The commenter then goes on to say that, were they to produce a blockbuster movie, they would include a character with DID whose alters were most or all based on cartoon characters, in order to publicly represent and validate the existence and purpose of such alters. The commenter specifies that, were they not able to obtain the rights to use the names of existing cartoon characters in their movie, they would create their own intellectual property in order to preserve the vision of bringing such representation into public view and normalcy. I don't believe they were trying to invalidate the existence and serious nature of people who suffer from DID that takes such a form, but quite the opposite, and did not intend to imply that any real people were violating copyright law by having a psychological condition that they had no control over the presentation of. Thanks for your time and I hope I could be of help!
but the cosplayers, few of them are going to say "NO I really am Tingle from the Zelda franchise" the fictives seem to overlap with fiction kin. this is a thing like, if you had a magic wand and can give alters their own body, you will have Tingle really come poof into flesh and blood existence. this is about being literal people. because feelings and memory. because somehow, when we talk about D.I.D everything is real. if I said I had memories and trauma from fighting ogers i get to be called delusional. but if I was a fictive from a source that fought ogers, then I am legitimate, and belong in veteran spaces.
Leave a reply