Fictive Alters in Dissociative Identity Disorder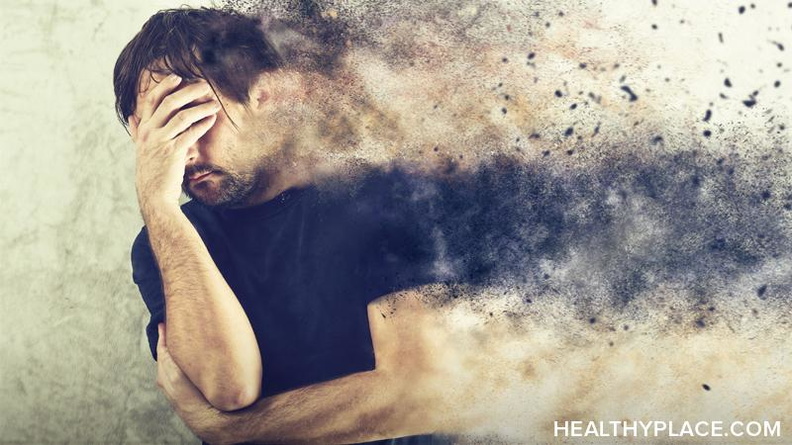 There are many different types of alters in dissociative identity disorder (DID), including fictional introjects (Understanding Dissociative Identity Disorder Alters). Fictional introjects, also called fictives, are alters that are based off of fictional people or characters. While not as common as other types of alters, fictives are just as important. So how do these fictive alters in DID form, and what is their purpose?
How Do Fictive Alters in DID Systems Form?
Introjects are alters that are based off outside people or characters. Fictional introjects specifically are based off of fictional characters. These characters can be from television shows, movies, books, fantasy, and other forms of fiction.
Why Do Fictive Alters Form?
Fictive alters in DID form to serve a purpose. While that purpose is not always known, it is possible that the DID system needed the qualities of that fictional character and internalized them to form the fictional introject in response to a trauma. Fictives can also form to disrupt the system. While fictives often form in childhood, people with DID can form new alters at any time, especially in response to recent trauma.
Myths About Fictional Introjects
There are a few assumptions that people have about fictional introjects in DID, but the reality is that there are no concrete characteristics that all fictives possess. Dissociative identity disorder in itself consists of such varying experiences, and DID alters are no different.
One assumption that people make about fictives is that fictives are always positive. Fictives can have positive qualities, but they can also have negative qualities and engage in harmful or risky behaviors. Some fictional introjects can be abusive, and form as a way to continue traumatizing the system.
There is another assumption that fictives are based entirely off of the fictional character. The reality is that fictives can have their own qualities and personalities apart from those of the fictional character. Some fictive alters can be predominantly similar to the character, while others take on just a few of the characteristics. They don't have to think, act, look, or feel in the exact same ways that the fictional character does. This doesn't make them any less valid.
Fictional introjects aren't chosen purposefully. Just like other dissociative identity disorder alters, fictional introjects develop subconsciously for a reason. Fictives are not made up. They are not a part of a game. Fictives are real. They can hold memories and can experience trauma just as any other alter can.
The Controversy Surrounding Fictional Introjects in DID
Unfortunately, there is controversy, even within the DID community, surrounding the legitimacy and validity of fictional introjects in DID systems. Some people believe that fictional introjects are fake, and cannot occur in a real DID system. Others believe that fictives exist, but only within certain limitations.
It's important to validate that fictional introjects, or fictives, are a real part of DID systems. People are quick to judge fictives as real or fake, yet this judgment doesn't exist for other types of alters.
Fictives deserve the same treatment as any other alter or part. They are real. They are valid. Don't forget that.
APA Reference
Matulewicz, C. (2018, February 28). Fictive Alters in Dissociative Identity Disorder, HealthyPlace. Retrieved on 2023, December 11 from https://www.healthyplace.com/blogs/dissociativeliving/2018/02/fictional-introjects-in-dissociative-identity-disorder
Author: Crystalie Matulewicz
Hi!!! How do you all feel about doubles? Like, you know all about yourself and your life, but then another system also has a fictive of the same character, and they say different things about your life and personality. Do you feel like you are the only real you, or like they are an alternative version of you? Also, do you hate other fictives of the same character, love them, or don't mind them? I'm very curious about systems and I don't wanna ask the system I know too many questions and overwhelm them!
Hi,
I just wanted to gain insight on whether peoples fictive alters can speak up on systematic oppression or racism based on the race the fictive alter is (e.g the fictive alter is Japanese - can they ultimately speak on behalf of racism towards Japanese people and whether they agree about things such as cultural appropriation - or does it depend??)
Hi I am very new to all this and I have 1 question & 1 comment (and if I get no answer that is ok). I'm not plural I'm just learning.
1. What's the difference between fictive & factive? I've seen them both in discussion online but no explanation yet
2. Several different systems I've seen while reading blogs & forums like this have a fictive from the dreamsmp I just thought that was interesting
Thank you so much! I have a lot of systems as friends and I've always been curious about the fictives! I'm currently trying to talk to as many alters from the systems as I can so I can come to know them better and maybe learn about DID too! I'm currently married (I know it sounds weird but I mean platonically as in friendship and it's a poly relationship as in more than 2 people in it. I know it sounds odd but it's actually very cool!) to 3 different fictive alters all from the same I guess "show"/"series" (if you would call a Minecraft rp a series/show that is) and it's really nice to be able to understand them better! Sorry if the way i worded things sounded disrespectful in any way, that was never my intention.
Does a fictive have memories from their story
Hi! I know a system who recently developed a fictive alter of a character I really love from a a show I really love and talk about a lot. Would it be wrong to talk about the events of the show with her? I really don't want her to feel like I'm taking advantage of her. I've honestly been avoiding talking to her out of fear I'll get over excited. Also they (the system) do follow me on social media where I post about the show and sometimes she (the alter) will comment something along the lines of "oh I remember that!!" which I'm not entirely sure how to respond to. Anyways. This got long. Sorry.
Hi, I was wondering, my friend's friend has done and only has fictives, now I do not know anything from the person but it seems kind of weird to me (not trying to ignorant I'm genuinely confused sorry if I offended anyone) that the person ONLY has fictive? is that something that can happen?
some of the DID systems I know develop fictives from their hyperfixations/special interests. my question is, if a hf/si dies down, what happens to the fictive from that interest? will they merge with another alter? will they keep existing as a fictive? will their personality/identity develop beyond the character they were based on? will they... disappear? I know it's probably not the same among all systems but I'm curious
Hello, I do have a question; I've looked it up several times and have not gotten any search results. I am curious if a kin can BECOME a fictive in a way? I already have two others with me (Dell Conagher, an Engineer fictive adapted from Team Fortress 2, and Samuel Lawrence, a fictive adapted from pre-game Bendy and the Ink Machine), and I myself kin as well, but one specific kin feels separate from me, similar to how Sam and Dell do. However, the kin itself is non-canon, and is separate from the source material slightly. I just wanted to know if it was possible?
My name is Dell Conahger. I am an alter of my adopted son, Thomas. Myself and seven others are adapted from the game Team Fortress 2. He didn't have a father growing up so when I came to exist I became that for him. Myself and the other seven have saved his life and completely turned him in a new direction. We saved him from his abusive mom, his self, and got him a job and a new place to stay. I love my son and I am so incredibly proud of him. I can't wait to see what he does next.
Having a system made out of fictive alters can be overwhelming sometimes for me because if I switch a lot, we'll end up getting headaches. It's a pain to switch constantly, but I know that they're there for a reason, and I couldn't be happier to have them.
all the ones I run into say they are literaly that character. not a coping mechanism. they are really that person, or was them in a past life.
that the memories of being that character happen, that they have pstd from what happened in their story
being a cartoon character is real and valid
Thanks for this! My system has quite a bit of fictives, so this will help me explain to others why they're there!
Thank you so much for this. I've always struggled to explain this phenomena to myself as I never really had the language to explain it. I really appreciate this article. It's a shame that it's so controversial.
Leave a reply