4 Time Management Tips for Working from Home with Bipolar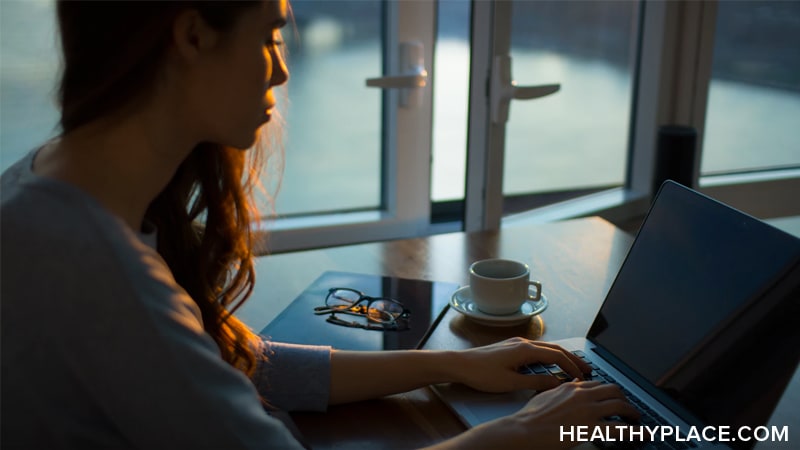 What time management tips might help someone with bipolar disorder work from home more efficiently? Read on for four great hints on being more productive while working from home with bipolar disorder.
As COVID-19 continues its march across the globe and social distancing protocols tighten, more and more people are being asked to work from home to slow the spread of the virus. While working from home may sound like a dream life for some, many people who are used to the structure and routine of the nine-to-five grind may find it difficult to adjust to setting up their own workdays -- especially with the distractions that often come with a home environment such as children, pets, partners, and a seemingly endless stream of household chores. Combined with the stress and isolation of quarantine, these challenges can test the mettle of anyone but can be especially daunting for people living with bipolar disorder.
Bipolar symptoms tend to worsen when there's a lack of consistent structure, which can throw off the body's circadian rhythm and make a person more vulnerable to mood episodes. This is why it's important for people with bipolar disorder to develop good time management skills -- especially now, as the uncertainty and social withdrawal of the pandemic are triggering depression and anxiety on a mass scale.
I'm a freelance writer by trade, so I was working from home before the COVID-19 crisis. It took some trial-and-error to create a scheduling process that worked for me, but I am so grateful to have it now. Whether you're working from home due to COVID-19 or if it's a regular fixture of your life, here are four tips to effectively manage your time with bipolar.
Time Management Tips for When You Live with Bipolar Disorder
Plan your week out in advance.
Every Sunday, I plan my week down to the minute on Google Calendar. That might sound overwhelming or even a little rigid, but knowing exactly what I'll be doing and when each day ensures that I don't get sucked into one task for too long and am able to accomplish all of my essential tasks, which takes a whole lot of stress off my shoulders. Be sure to schedule chores, errands, and time to spend with family, time to check in with friends and work on personal projects and hobbies.
Task-batching is your friend.
Grouping similar tasks back-to-back, such as answering emails followed by posting to social media or administrative tasks, helps keep your mind focused and makes it easier to shift gears from one activity to another.
Make time for breaks.
Whether you prefer to work for short bursts or long stretches of time, be sure to pause and take a moment (or several) throughout the day for coffee, snacks, mindfulness, or going outside for a few minutes to ward off overwhelm and burnout.
Don't push yourself too hard.
While we all need to pay our bills and put food on the table, remember that you do not need to be at your most productive during a global pandemic. Try your best, but don't beat yourself up if you don't finish everything on your to-do list or wander off task. We are all doing what we can to cope and adjust to this new reality, and our mental and physical wellness should always come first.
What time management tips do you have for people living with bipolar disorder? What helps you the most? Share your thoughts in the comments.
APA Reference
Rose, N. (2020, April 15). 4 Time Management Tips for Working from Home with Bipolar, HealthyPlace. Retrieved on 2023, December 3 from https://www.healthyplace.com/blogs/workandbipolarordepression/2020/4/4-time-management-tips-for-working-from-home-with-bipolar
Author: Nori Rose Hubert
These are some really good tips, Nori. I sent the link to this post to a friend with bipolar. Thank you for sharing :)
Thank you! I hope your friend finds these tips helpful. :)
Leave a reply