I Have OCD: People with OCD and OCD Celebrities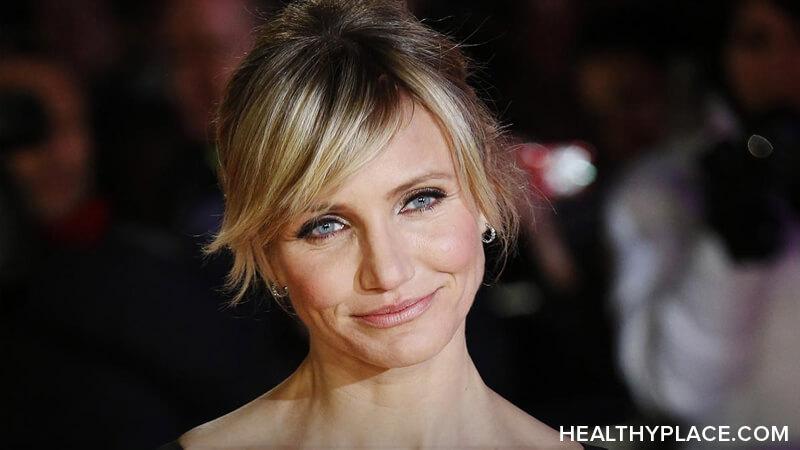 Do I have OCD? Perhaps you've asked yourself this question, but don't know what OCD really looks like. People with obsessive-compulsive disorder have repetitive and persistent thoughts, images, or urges that cause intense anxiety and distress. They feel driven to perform either physical or mental acts to reduce anxiety. If they don't carry out the compulsive behaviors, perfectly, they believe that something bad will happen. It's easier to understand if you read examples of what goes through the mind of someone with OCD. (Read more about OCD obsessions and compulsions and how they can make life difficult.)
People With Obsessive-Compulsive Disorder
Take some time to read through a few real-life experiences by people with obsessive-compulsive disorder. This may help you determine whether you might actually have OCD and need to seek professional help. Here's a list of blogs and other links that contain OCD stories and experiences:
I have OCD (and I moved to Lake Tahoe) – This post appears on the Web site entitled, Happy Herbivore, owned by Lindsay S. Nixon. In the post she talks about how her OCD manifests itself through work. She talks about how she knew that she obsessed over her work and that it significantly affected her life, but never dreamed she had OCD.
OCD is Not Who I Am – This post that looks at OCD from a religious perspective. The author feels religion provides additional strength for recovery.
I Have OCD; Now You Can Try It Too – This article in Psychology Today by Fletcher Wortman, Ph.D., takes readers on an interactive journey into the mind of an obsessive-compulsive.
OCD Celebrities – Stars Are Like Everyone Else
A number of OCD celebrities have come forward and publicly admitted to having obsessive-compulsive disorder. When stars come out and admit that they suffer from mental illness and talk about the effects of OCD, it can help reduce stigma and encourage others to get the help they need. The list of courageous celebrities with OCD, that have come public, includes:
Lena Dunham – star of HBO's sitcom "Girls"
Howie Mandel - comedian and tv game show host
Charlize Theron – award winning Hollywood movie star and new mom
Julianne Moore – Hollywood actress
Megan Fox – model and actress who starred in the first two Transformer movies
Jessica Alba – star of the Fantastic Four and many other Hollywood feature movies
Cameron Diaz – star of Bad Teacher and Shrek movies
Justin Timberlake – quoted by Web site Collider.com as admitting to having OCD
Howard Stern – shock jock radio show host
Leonardo DiCaprio – star of blockbuster movie Titanic
David Beckham – soccer star
Billy Bob Thornton – eccentric actor turned musician
Other Famous People with OCD:
Howard Hughes – billionaire aviator, industrialist, engineer, film producer, and director. (b. December 24, 1905, d. April 5, 196)
Donald Trump – entrepreneur, American business executive, television and radio personality and author
Nikola Tesla – inventor, physicist, a mechanical and electrical engineer. Known as "man who invented the 20th Century". (b. July 10, 1856, d. January 7, 1943)
APA Reference
Gluck, S. (2022, January 10). I Have OCD: People with OCD and OCD Celebrities, HealthyPlace. Retrieved on 2023, October 1 from https://www.healthyplace.com/ocd-related-disorders/ocd/i-have-ocd-people-with-ocd-and-ocd-celebrities
Last Updated: January 15, 2022