Samantha Gluck Biography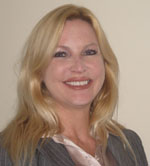 Samantha Gluck is a Houston based journalist, specializing in healthcare trends, mental health, health and fitness. A member of the Association of Health Care Journalists, Samantha contributes regularly to Balanced Living Magazine, the Houston Chronicle, MedCity News, HealthMgtTech.com and other print and on-line publications.
Samantha has obtained degrees in microbiology, finance, and also has a Bachelor of Science in Nursing. For many years, she worked as a research nurse for the University of Texas Health Science Center – Mental Sciences Institute. Her work there involved researching the effects of SSRI antidepressants on cravings of those addicted to various prescription and illicit drugs.
As a contributor to HealthyPlace.com, Samantha draws upon this experience and her vast collection of resources within the medical community to produce relevant and meaningful articles on the topics of anxiety and panic, attention deficit hyperactivity disorder, and more. She prides herself in being able to transform complex mental health and medical information into compelling, meaningful articles for the layperson.
In addition to writing consumer focused mental health and health articles, Samantha has worked as a ghostwriter on numerous academic and scholarly papers in the medical field for various prominent health care facilities. She is also working with Dr. David Fraser in the final stages of releasing the U.S. version of his book, Relationship Mastery for the Business Professional.
Samantha is very involved with the social media aspects of mental health and health. She recently received the Mashable 2011 Follow award and participated in a 2012 SXSW (South by Southwest) health care panel with two other colleagues. The panel focused on the impact of social media on health care and physician attitudes.
Read more about other HealthyPlace mental health writers.
APA Reference
Tracy, N. (2011, December 13). Samantha Gluck Biography, HealthyPlace. Retrieved on 2023, December 5 from https://www.healthyplace.com/about-healthyplace/authors/samantha-gluck-biography
Last Updated: December 29, 2021