3 Simple Ways to End Loneliness for Your Mental Health
Here's what's happening on the HealthyPlace site this week:
---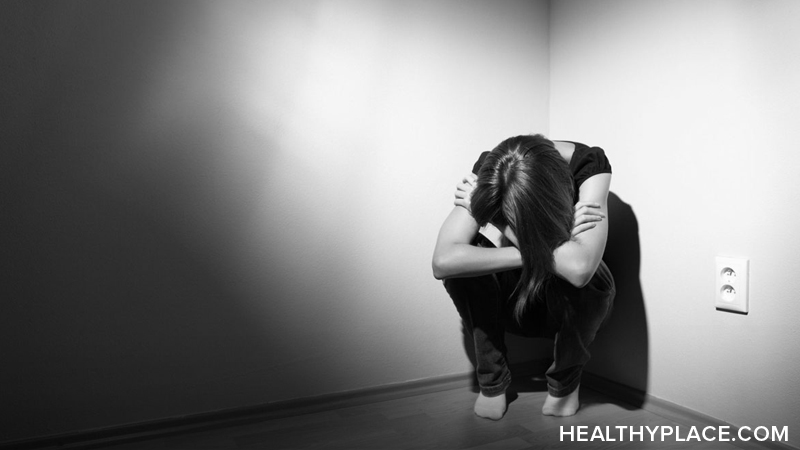 3 Simple Ways to End Loneliness for Your Mental Health
Do you feel connected to others, or are you lonely? Loneliness is something everyone experiences sometimes, but according to Achor et al. (2018), for about 40 percent of people it's a chronic problem that damages physical and mental health. There are things you can do to end loneliness and enhance your wellbeing. These three simple ideas can help you start to end the loneliness you're experiencing.
Be more intentional about your time on social media. Limit your time there, and when you are on, be purposeful about what you're doing. Go directly to the profiles of true friends and interact with them meaningfully, and navigate only to accounts that inspire you or provide useful information.
Eat lunch with coworkers rather than alone. It ends lunchtime loneliness and often leads to connections outside the breakroom.
Make eye contact, smile, and even say hello. When you're out and about, keep your head up and notice people. Start simple, with a smile and a nod. Just a brief interaction like this creates a physical and mental feeling of happiness that will encourage you to continue.
Initially, taking measures to end loneliness can be intimidating and anxiety-provoking. Use mindfulness and deep breathing to stay in each moment rather than skipping out, and remember your purpose: to increase connections with others and enhance your mental health.
Reference
Achor, S., Rosen Kellerman, G., Reece, A., & Robichaux, A. (2018). America's loneliest workers, according to research. Harvard Business Review. Retrieved November 2019 from https://hbr.org/2018/03/americas-loneliest-workers-according-to-research?utm_source=Newsletter_Prompt&utm_medium=Thrive
Related Articles Dealing with Loneliness and Mental Health
Your Thoughts
Today's Question: How do you deal with loneliness when being lonely bothers you? We invite you to participate by sharing your thoughts, experiences, and knowledge on the HealthyPlace Facebook page.
From the HealthyPlace Mental Health Blogs
On all our blogs, your comments and observations are welcomed.
Feel free to share your thoughts and comments at the bottom of any blog post. And visit the mental health blogs homepage for the latest posts.
------------------------------------------------------------------
Most Popular HealthyPlace Articles Shared by Facebook Fans
Here are the top 3 mental health articles HealthyPlace Facebook fans are recommending you read:
If you're not already, I hope you'll join us/like us on Facebook too. There are a lot of wonderful, supportive people there.
------------------------------------------------------------------
Mental Health Quote
"Sometimes you have to give up on people. Not because you don't care, but because they don't."
Read more mental health quotes.
------------------------------------------------------------------
That's it for now. If you know of anyone who can benefit from this newsletter or the HealthyPlace.com site, I hope you'll pass this onto them. You can also share the newsletter on any social network (like facebook or stumbleupon) you belong to by clicking the links below. For updates throughout the week, follow HealthyPlace on Twitter or become a fan of HealthyPlace on Facebook. Also, check out HealthyPlace on Instagram, YouTube and Pinterest, where you can share your mental health pins on our Share Your Mental Health Experiences board.
APA Reference
Peterson, T. (2019, November 18). 3 Simple Ways to End Loneliness for Your Mental Health , HealthyPlace. Retrieved on 2023, December 8 from https://www.healthyplace.com/other-info/mental-health-newsletter/3-simple-ways-to-end-loneliness-for-your-mental-health
Last Updated: November 19, 2019