Better Mental Health Education is Coming to Schools
Here's what's happening on the HealthyPlace site this week:
---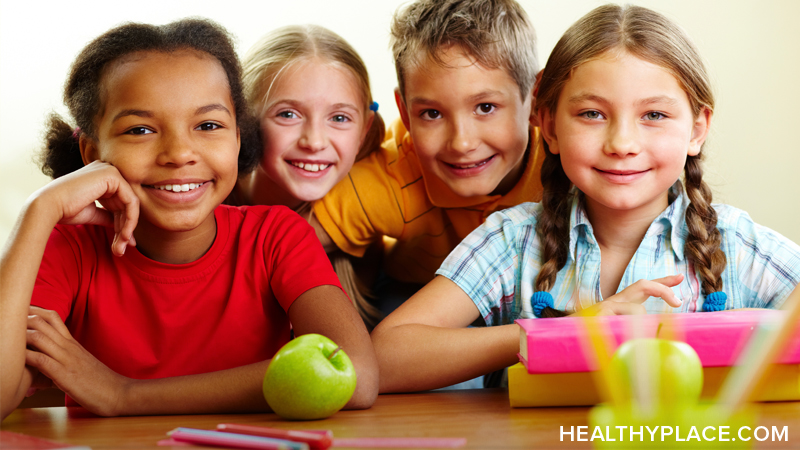 Better Mental Health Education is Coming to Schools
Kids and teens throughout the K-12 school system sometimes face mental health problems or crises. Depression, anxiety, eating disorders, self-harm behaviors, ADHD, OCD, and other challenges plague students at all educational levels. Tragically, the suicide rate in adolescents is climbing. As a society, we need to do something positive about student mental health.
State education systems are beginning to act. New York and Virginia have just become the first two states in the U.S. to enact legislation that requires mental health education in schools. Both states passed legislation about two years ago, and the legislation in both states went into effect on July 1, 2018.
In N.Y., K-12 students will have an updated health curriculum that includes mental health information. In VA., 9th and 10th grade students will receive mental health education as part of the health and physical education curriculum.
The laws are designed to help students learn:
Mandatory mental health education in two states is a great start. Now there's 48 to go.
Related Articles Dealing with Mental Health in Schools
Your Thoughts
Today's Question: What type of mental health instruction do you think every school should have? We invite you to participate by sharing your thoughts, knowledge, and experiences on the HealthyPlace Facebook page and on the HealthyPlace Google+ page.
From the HealthyPlace Mental Health Blogs
On all our blogs, your comments and observations are welcomed.
Feel free to share your thoughts and comments at the bottom of any blog post. And visit the mental health blogs homepage for the latest posts.
------------------------------------------------------------------
From HealthyPlace YouTube Channel
I'm Hannah. I Have Bipolar 2
Bipolar Disorder in Women: 4 Challenges We Face
Before I get into bipolar disorder in women, let me say that bipolar disorder is challenging regardless of gender. However, both sides face different obstacles. (Watch Hannah)
------------------------------------------------------------------
Most Popular HealthyPlace Articles Shared by Facebook Fans
Here are the top 3 mental health articles HealthyPlace Facebook fans are recommending you read:
If you're not already, I hope you'll join us/like us on Facebook too. There are a lot of wonderful, supportive people there.
------------------------------------------------------------------
Mental Health Quote
Having a mental disorder isn't easy, and it's even harder when people assume you can just "get over it".
Read more mental illness stigma quote.
------------------------------------------------------------------
That's it for now. If you know of anyone who can benefit from this newsletter or the HealthyPlace.com site, I hope you'll pass this onto them. You can also share the newsletter on any social network (like facebook, stumbleupon, or google+) you belong to by clicking the links below. For updates throughout the week, circle HealthyPlace on Google+, follow HealthyPlace on Twitter or become a fan of HealthyPlace on Facebook. Also, check out HealthyPlace on Pinterest and share your mental health pins on our Share Your Mental Health Experiences board.
APA Reference
Peterson, T. (2018, July 9). Better Mental Health Education is Coming to Schools, HealthyPlace. Retrieved on 2023, December 2 from https://www.healthyplace.com/other-info/mental-health-newsletter/better-mental-health-education-is-coming-to-schools
Last Updated: July 10, 2018