Don't Give Yourself Permission to Feel Inferior
Here's what's happening on the HealthyPlace site this week:
---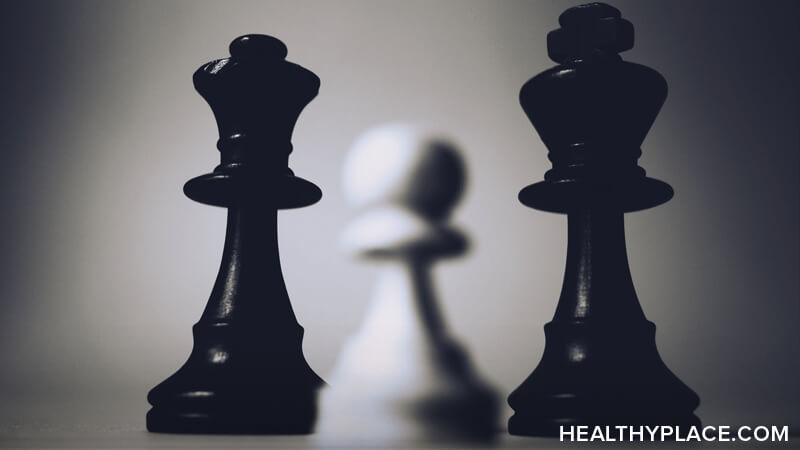 Don't Give Yourself Permission to Feel Inferior
"No one can make you feel inferior without your consent." ~ Eleanor Roosevelt
While completely true, Eleanor Roosevelt's statement is easier said than believed. Mental illness and personality disorders often make us feel inferior from the inside out. Because of an illness, we often feel as though we are "less than."
Mental illness has a terrible habit of causing us to give ourselves permission to feel inferior. We see our flaws and give them more weight than our many strengths.
How to Stop Feeling Inferior
What can we do to stop giving ourselves permission to feel inferior? Try these ideas to start:
Action: Every day, do at least one small thing that moves you forward. Make your bed, eat well, walk to the corner and back.
Accomplishment: One of the great things about action is that it brings a sense of accomplishment. Feeling accomplishment helps us to see our strengths.
Meaning: Add things to your life that are meaningful to you. This will help guide your actions, and because they're important to you, the actions will help you feel good about yourself.
As you act, feel accomplished, and create meaning, you'll see yourself in a bright new light. You just might see that you don't have a reason to give yourself or others permission to make you feel inferior.
$0.02 pic.twitter.com/t2eR7FqsAH

— Gary Vaynerchuk (@garyvee) March 30, 2018
Related Articles Dealing with Mental Illness and Feeling Inferior
Your Thoughts
Today's Question: What has made you feel inferior to others? We invite you to participate by sharing your thoughts, knowledge, and experiences on the HealthyPlace Facebook page and on the HealthyPlace Google+ page.
---
---
From the HealthyPlace Mental Health Blogs
On all our blogs, your comments and observations are welcomed.
Feel free to share your thoughts and comments at the bottom of any blog post. And visit the mental health blogs homepage for the latest posts.
------------------------------------------------------------------
From HealthyPlace YouTube Channel
I'm Hannah. I Have Bipolar 2
3 Ways Bipolar Medications Help Me
There is no perfect bipolar medication. Let's just get that out of the way. But, you know what, I'm grateful that medications for bipolar disorder exist. I'd be completely messed up if they didn't. (Watch Hannah)
------------------------------------------------------------------
Most Popular HealthyPlace Articles Shared by Facebook Fans
Here are the top 3 mental health articles HealthyPlace Facebook fans are recommending you read:
If you're not already, I hope you'll join us/like us on Facebook too. There are a lot of wonderful, supportive people there.
------------------------------------------------------------------
Mental Health Quote
"When she is happy, she can't stop talking. When she is sad, she doesn't say a word."
Read more bipolar quote.
------------------------------------------------------------------
That's it for now. If you know of anyone who can benefit from this newsletter or the HealthyPlace.com site, I hope you'll pass this onto them. You can also share the newsletter on any social network (like facebook, stumbleupon, or google+) you belong to by clicking the links below. For updates throughout the week, circle HealthyPlace on Google+, follow HealthyPlace on Twitter or become a fan of HealthyPlace on Facebook. Also, check out HealthyPlace on Pinterest and share your mental health pins on our Share Your Mental Health Experiences board.
back to: HealthyPlace.com Mental-Health Newsletter Index
APA Reference
Peterson, T. (2018, April 2). Don't Give Yourself Permission to Feel Inferior, HealthyPlace. Retrieved on 2023, December 9 from https://www.healthyplace.com/other-info/mental-health-newsletter/don-t-give-yourself-permission-to-feel-inferior
Last Updated: April 3, 2018