How to Deal with Irritability and Mental Health Disorders
HealthyPlace Mental Health Newsletter
Here's what's happening on the HealthyPlace site this week: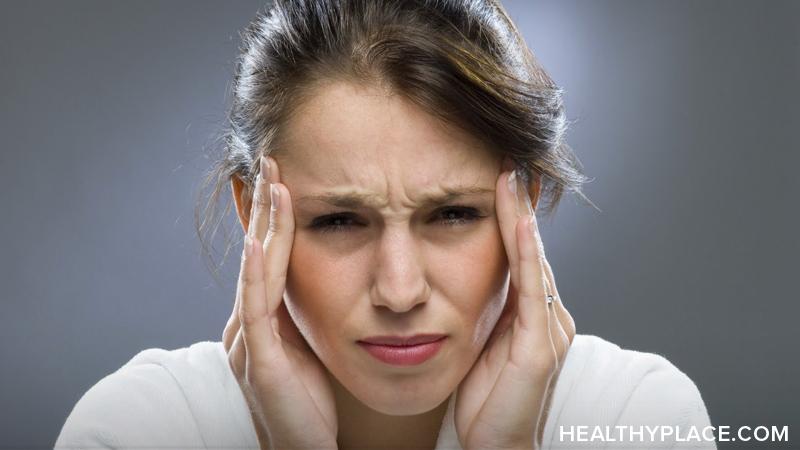 How to Deal with Irritability and Mental Health Disorders
Irritability and mental health disorders are frequent partners (The Links Between Anxiety, Anger, and Depression). The neurological changes in the brain that contribute to mental illnesses can change emotions and thoughts, sometimes making us feel agitated, tense, and far from calm and peaceful. Then, once we experience irritability and begin to act on it, we can worsen negative thoughts and emotions and increase feelings of anger. Dealing with this irritability positively can help us better tend to mental health.
Try these tips for dealing with irritability:
Breathe. Taking slow, deep breaths calms the mind, reduces tension and anxiety, and takes irritability down a few notches.
Release pent-up tension. Take a brisk walk around the block, trot up and down several flights of stairs, or squeeze stress balls rhythmically.
Take time for yourself, away from stimulation.
Have a code word. It can be hard to calmly explain that we need some time to ourselves. Using a code word allows you to excuse yourself without having to explain, as the code word explains for you.
Whatever you do, keep it simple. The goal is to soothe, not to increase irritability.

Irritability occurs with many mental health disorders, but you don't have to let it take over. Deal with irritability to enhance your inner peace and wellbeing.
Related Articles Dealing with Irritability
Your Thoughts
Today's Question: When you are irritable and annoyed at the world, how do you keep from snapping at everyone in your path? We invite you to participate by sharing your thoughts, experiences, and knowledge on the HealthyPlace Facebook page.
---
---
From the HealthyPlace Mental Health Blogs
On all our blogs, your comments and observations are welcomed.
Feel free to share your thoughts and comments at the bottom of any blog post. And visit the mental health blogs homepage for the latest posts.
------------------------------------------------------------------
From HealthyPlace YouTube Channel
Taking Bipolar Medications Isn't Crazy
"What?! You're taking bipolar medications. Are you crazy?" I know you've heard something like this before; where people try and make you feel bad about taking medications for bipolar disorder or any other mental health condition..
------------------------------------------------------------------
Most Popular HealthyPlace Articles Shared by Facebook Fans
Here are the top 3 mental health articles HealthyPlace Facebook fans are recommending you read:
If you're not already, I hope you'll join us/like us on Facebook too. There are a lot of wonderful, supportive people there.
------------------------------------------------------------------
Mental Health Quote
""I feel so disconnected from the world, and I feel like no one even notices me or cares about me anymore." - Jordan Hoke.
Read more depression quotes.
------------------------------------------------------------------
That's it for now. If you know of anyone who can benefit from this newsletter or the HealthyPlace.com site, I hope you'll pass this onto them. You can also share the newsletter on any social network (like facebook, stumbleupon, or google+) you belong to by clicking the links below. For updates throughout the week, circle HealthyPlace on Google+, follow HealthyPlace on Twitter or become a fan of HealthyPlace on Facebook. Also, check out HealthyPlace on Pinterest and share your mental health pins on our Share Your Mental Health Experiences board.
APA Reference
Peterson, T. (2017, March 16). How to Deal with Irritability and Mental Health Disorders, HealthyPlace. Retrieved on 2023, December 4 from https://www.healthyplace.com/other-info/mental-health-newsletter/how-to-deal-with-irritability-and-mental-health-disorders
Last Updated: May 8, 2017