Stop Seasonal Affective Disorder (SAD) Before it Starts
HealthyPlace Mental Health Newsletter
Here's what's happening on the HealthyPlace site this week: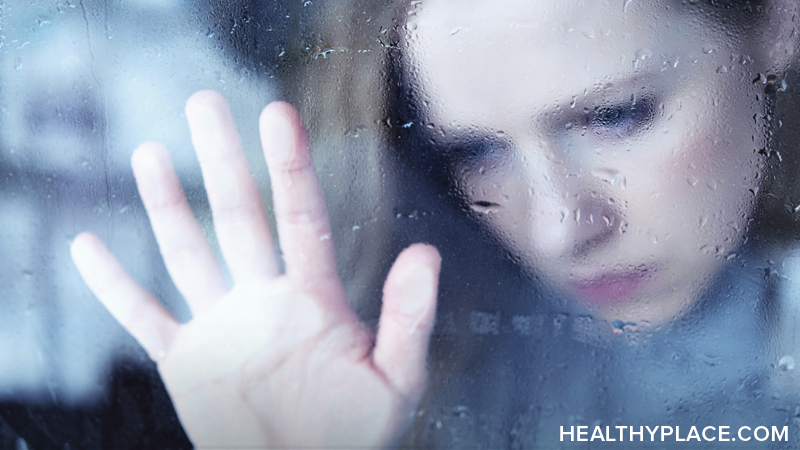 Stop Seasonal Affective Disorder (SAD) Before it Starts
This is the time of year when seasonal affective disorder, or SAD, begins to insidiously slip in. So now is the best time to stop SAD before it fully starts (Ways to Prepare for Winter Depression).
The first step in stopping seasonal affective disorder is to know the signs of SAD. Among the most disruptive:
Fatigue, lack of energy and drive
Extended periods of sadness
Irritability
Difficulty sleeping

Even before you begin to notice the signs of SAD, you can do things that could reduce their severity or prevent them altogether.
Develop, and keep, a soothing sleep routine that involves a regular bedtime.
Create a consistent exercise routine. Like sleep, exercise positively impacts the brain and mental health.
Compile a list of things you enjoy doing that lift your mood. When SAD strikes, it's hard to think of anything positive or motivating, so having a pre-made list will help you get moving despite SAD.

Taking preventative action can drastically reduce the effects of SAD on your life this winter.
Other Articles Related to SAD
Your Thoughts
Today's Question: How do you prevent symptoms of seasonal affective disorder from completely disrupting your life? We invite you to participate by commenting and sharing your feelings, experiences and knowledge on the HealthyPlace Facebook page and on the HealthyPlace Google+ page.
---
---
Share our Stories
At the top and bottom of all our stories, you'll find social share buttons for Facebook, Google+, Twitter, Pinterest and other social sites. If you find a particular story, video, psychological test or other HealthyPlace feature helpful, there's a good chance others in need will too. Please share.
We also get many inquiries about our linking policy. If you have a website or blog, you can link to any page on the HealthyPlace website without asking us beforehand.
Most Popular HealthyPlace Articles Shared by Facebook Fans
Here are the top 3 mental health articles HealthyPlace Facebook fans are recommending you read:
If you're not already, I hope you'll join us/like us on Facebook too. There are a lot of wonderful, supportive people there.
------------------------------------------------------------------
From the HealthyPlace Mental Health Blogs
On all our blogs, your comments and observations are welcomed.
On all our blogs, your comments and observations are welcomed.
Feel free to share your thoughts and comments at the bottom of any blog post. And visit the mental health blogs homepage for the latest posts.
------------------------------------------------------------------
Stand Up for Mental Health
Thousands Have Joined the Stand Up for Mental Health Campaign
But we still need you. Let others know there's no shame in having depression, anxiety, bipolar disorder, trichotillomania, OCD, ADHD, schizophrenia or any other mental illness.
Join the Stand Up for Mental Health campaign. Put a button on your website or blog (buttons for family members, parents, mental health professionals and organizations too). We also have covers for Facebook, Twitter and Google+.
------------------------------------------------------------------
Latest Mental Health News
Mindfulness Meditation Helps To Control Emotions, Says Study
Hormonal Contraceptives May Raise Depression Risk
Hunger May Motivate Us More Than Thirst, Fear, or Anxiety
Alcohol And Rapid Antidepressants Have Same Effects On The Brain
Hypertension In Children, Teens Linked To Poorer Cognitive Skills
A Variant Of The Enzyme ACMSD Is More Prevalent In Patients With Suicidal Behavior
Rare Damaging Mutations Increase Risk For Schizophrenia And Decrease Educational Attainment In Healthy Individuals
Medication Against Schizophrenia Inhibits Pancreatic Cancer
These stories and more are featured on our mental health news page:
That's it for now. If you know of anyone who can benefit from this newsletter or the HealthyPlace.com site, I hope you'll pass this onto them. You can also share the newsletter on any social network (like facebook, stumbleupon, or digg) you belong to by clicking the links below. For updates throughout the week:
back to: HealthyPlace.com Mental-Health Newsletter Index
APA Reference
Peterson, T. (2016, November 1). Stop Seasonal Affective Disorder (SAD) Before it Starts, HealthyPlace. Retrieved on 2023, December 5 from https://www.healthyplace.com/other-info/mental-health-newsletter/stop-seasonal-affective-disorder-sad-before-it-starts
Last Updated: May 8, 2017