Why Do We Need A Mental Health Month?
HealthyPlace Mental Health Newsletter
Here's what's happening on the HealthyPlace site this week: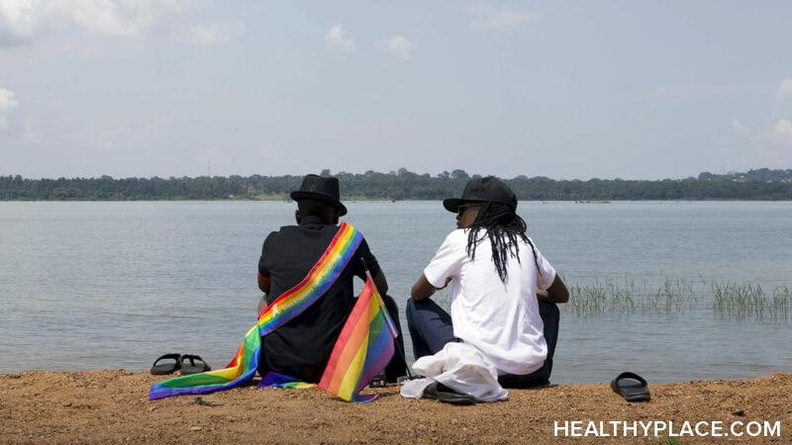 Why Do We Need A Mental Health Month?
May is Mental Health Month. Mental Health America has been leading the observance for more than 60 years. We need a Mental Health Month because in this busy world, it reminds us to focus in on what's really important. This year's key message deals with wellness. Wellness is essential to living a full and productive life. It's about keeping healthy as well as getting healthy.
One key point that struck a chord with me was MHA's definition of wellness as being more than just the absence of disease. As we all know, there is no true cure for bipolar disorder, schizophrenia, ADHD, OCD or other mental illnesses. With that in mind, MHA encourages everyone to "develop a set of skills and strategies that prevent the onset or shorten the duration of illness and promote recovery and well-being." You can accomplish that through
a balanced diet
regular exercise
enough sleep
a sense of self-worth
development of coping skills that promote resiliency
emotional awareness
connections to family, friends and community
And one more thing - many go to their doctor for their annual physical. Shouldn't you be checking in regularly with your therapist or doctor to make sure your mental health is okay too?
5 Mental Health Articles to Share in May
Your Thoughts
Today's Question: What do you find is most harmful to your mental health? We invite you to participate by commenting and sharing your feelings, experiences and knowledge on the HealthyPlace Facebook page.
Help Spread Awareness of Mental Illness
Get Our Mental Health Blog Widget
Over 260 sites and blogs are helping spread awareness of mental illness. How about putting our mental health blogs widget on your website, blog or social page? The latest HealthyPlace blog headlines appear as soon as the articles are posted on our site. Just click "Get Widget" at the bottom of the widget, grab the embed code and paste it into your page. You'll also see embed links for Wordpress, Blogger, Linkedin and other social sites there.
As a bonus, put the blogs widget on your site or blog, email us (info AT healthyplace.com) with a page link where it appears, and we'll give a shoutout to your site, blog, or social site on our Facebook and Twitter pages.
------------------------------------------------------------------
Share our Stories
At the top and bottom of all our stories, you'll find social share buttons for Facebook, Google+, Twitter, Pinterest and other social sites. If you find a particular story, video, psychological test or other HealthyPlace feature helpful, there's a good chance others in need will too. Please share.
We also get many inquiries about our linking policy. If you have a website or blog, you can link to any page on the HealthyPlace website without asking us beforehand.
---
---
Most Popular HealthyPlace Articles Shared by Facebook Fans
Here are the top 3 mental health articles HealthyPlace Facebook fans are recommending you read:
If you're not already, I hope you'll join us/like us on Facebook too. There are a lot of wonderful, supportive people there.
------------------------------------------------------------------
From the HealthyPlace Mental Health Blogs
On all our blogs, your comments and observations are welcomed.
Also, we are looking for a new blogger to write on LGBT and mental health issues. Could you be that person? More info here.
Feel free to share your thoughts and comments at the bottom of any blog post. And visit the mental health blogs homepage for the latest posts.
------------------------------------------------------------------
Stand Up for Mental Health
It's Time to Put an End to Mental Health Stigma
You don't have to tolerate mental health stigma in your life. Stand Up for Yourself. Stand Up for Mental Health.
Join the Stand Up for Mental Health campaign. Put a button on your website or blog (buttons for family members, parents, mental health professionals and organizations too). We also have covers for Facebook, Twitter and Google+.
Let others know there's no shame in having depression, anxiety, bipolar disorder, ADHD, schizophrenia or any other mental illness.
------------------------------------------------------------------
Latest Mental Health News
These stories and more are featured on our mental health news page:
The Mind of a Con Man
The Problem With How We Treat Bipolar Disorder
Should Gun Restrictions Be Placed on Veterans With PTSD?
Playing for All Kinds of Possibilities: A Child's Imagination
How Therapy Can Help in the Golden Years
Big Love: Are We Naturally Polygamous?
What Goes Around Comes Around: Helping Others Does Pay Off.
People With Mental Health Problems Say Partners 'Not Fazed' When Told About Their Condition
1 Million Hours Of Psychiatrist Time Wasted On Phone Annually Getting Insurance Approvals For Hospitalization Of The Mentally Ill: Harvard Researchers
Green Spaces Boost Wellbeing In Cities
Autism Linked to Epilepsy Drug Use in Pregnancy
Delayed Psychosis Treatment Harms Chance of Success
That's it for now. If you know of anyone who can benefit from this newsletter or the HealthyPlace.com site, I hope you'll pass this onto them. You can also share the newsletter on any social network (like facebook, stumbleupon, or digg) you belong to by clicking the links below. For updates throughout the week:
APA Reference
Staff, H. (2013, May 1). Why Do We Need A Mental Health Month?, HealthyPlace. Retrieved on 2023, December 6 from https://www.healthyplace.com/other-info/mental-health-newsletter/why-do-we-need-a-mental-health-month
Last Updated: October 2, 2017