What Is Music Therapy? Can It Benefit Your Mental Health?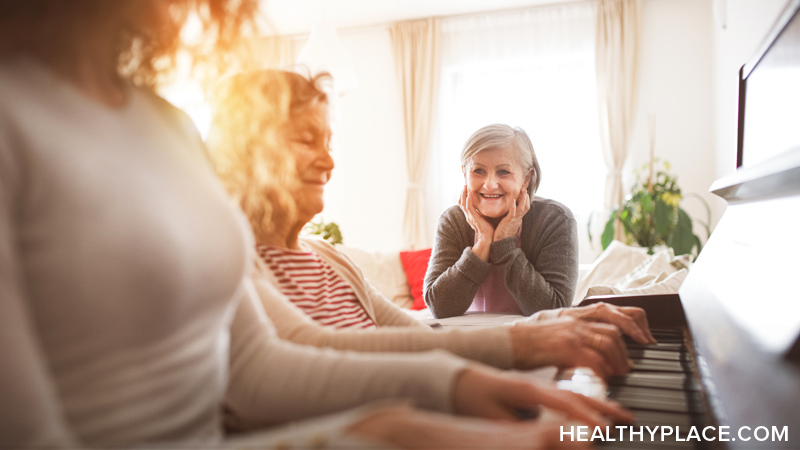 Music therapy is a recognized medical approach that is used to treat various physical and mental disorders. It provides many benefits for patients, especially those who find it difficult to communicate with words or are resistant to conventional treatment. It can be delivered as a standalone therapy or alongside other treatment methods and is applied in various settings, including hospitals, schools, homes and specialist facilities.
Let's look at the definition of music therapy, along with its benefits and how music therapy can improve your mental health.
What Is the Definition of Music Therapy?
Music therapy is an established form of therapy used in the treatment of physical, emotional, cognitive and social disorders. It is not merely listening to music or learning to play an instrument for catharsis – it is a recognized health profession in its own right.
According to the American Music Therapy Association, the definition of music therapy is:
'The clinical and evidence-based use of music interventions to accomplish individualized goals within a therapeutic relationship.'
In other words, the effectiveness of music therapy has been proven by scientific research. This research shows how music influences human brain activity and behavior, as well as other bodily structures, by activating parts of the brain and helping to create new neural pathways. The results of music therapy can be predicted, observed, measured and reported to aid physical or psychological healing.
What Happens in Music Therapy?
Music therapy sessions are delivered by qualified music therapists. If you attend one of these sessions, your therapist will work with you to help you set goals before outlining your recommended treatment plan. This form of therapy might include creating, singing, moving to and listening to music. You do not need to be a musician or have any musical skill to benefit from music therapy.
What Are the Benefits of Music Therapy for Mental Health?
One of the main benefits of music therapy is that it helps people who find it difficult to communicate in words find alternative ways to express their thoughts and feelings. Research shows that music can provide a number of physical and emotional advantages in therapy, including:
Facilitates movement
Increases motivation
Helps resistant individuals become engaged in their treatment
Promotes emotional healing
Acts as an outlet for difficult emotions
Is enjoyable and creative
The benefits of music therapy don't stop here. Due to its creative nature, music therapy can also be individualized to reflect your culture and identity, resulting in a more personal therapy experience. Studies show that a treatment that is 'normalizing' and familiar is often more effective than a traditional approach such as psychoanalysis at treating specific psychological disorders.
Music Therapy: Who Benefits, and Does It Really Work?
Music therapy is beneficial for people of all ages (including children and older adults) and is often used to treat people with mental health or developmental needs, as well as those with learning disabilities. It can also be used to treat:
Brain injuries
Physical disabilities
Alzheimer's disease and other aging-related conditions
Chronic pain
Although music therapy has been used in various forms since the 1800s, it has only been recognized as a treatment for mental health conditions in recent years. In 2011, a study published in The British Journal of Psychiatry, carried out by researchers in Finland and Norway, reported that music therapy could be used to improve treatment of depression.
The trial lasted for three months, in which patients were given 20 one-hour music therapy sessions alongside standard therapy. The results of the trial showed that the participants receiving music therapy had "significantly greater improvement" in their symptoms compared to those who had just received standard treatment.
Music therapy can be extremely beneficial for mental health, but it is not intended to be a replacement for medication or any other form of treatment. You must consult your doctor before altering your treatment plan in any way, and you should only attend sessions delivered by a registered, qualified music therapist.
APA Reference
Smith, E. (2019, October 9). What Is Music Therapy? Can It Benefit Your Mental Health?, HealthyPlace. Retrieved on 2023, December 6 from https://www.healthyplace.com/other-info/mental-illness-overview/what-is-music-therapy-can-it-benefit-your-mental-health
Last Updated: October 15, 2019