Drug Discount Cards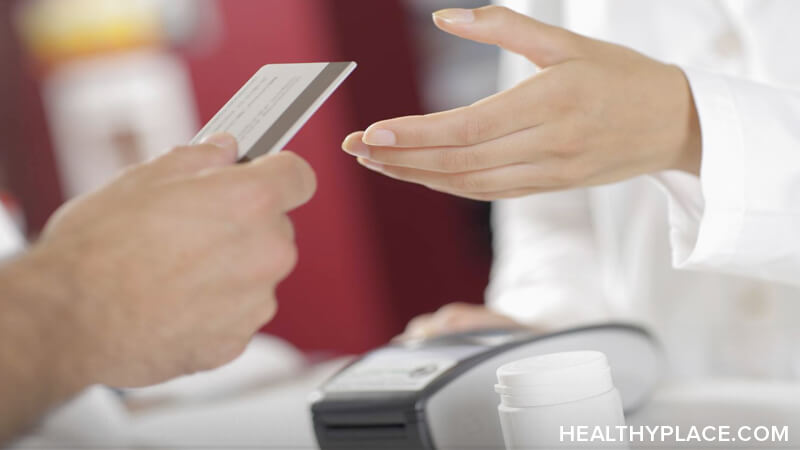 Information on drug discount cards and list of pharmaceutical companies and other programs offering discount drug cards.
What You Should Know About Discount Drug Cards
Discount Drug Cards offer discounts on various medical services including medicine. They are offered by state government, drug companies, non-profit and for-profit businesses. They are not a form of insurance. Some are free, while others may involve a hefty fee that ranges from $12 to as high as $100. Some companies that advertise free medicine have a "processing fee" for each prescription.
Carefully evaluate any and all costs involved, such as handling or shipping fees. The fee may add up to more than the discount. When using a free card, it is still important to consider the cost of your medicine - you should always do comparative shopping. Speak with a representative of the plan about concerns and to check if your medicine is included. If you have several plans or cards, your local pharmacist will usually tell you the least expensive way to get your medicine.
When you use your cards, make sure that a generic brand isn't available that might be more inexpensive than the drug discount card. Another important consideration is that you may pay more for some brand name medicine, even with a discount, than you would pay for the generic version or you may find the medicine for a lower cost at a different pharmacy.
The discounts offered on drug cards vary widely from 10% to 70%; depending on the program and the prescription medicine being purchased.
Drug Company Medication Discount Cards
Merck Prescription Discount Card
A discount card for Merck products for people with no prescription drug coverage.
A discount card for many Pfizer prescription medications for people with no prescription insurance.
A drug discount card that allows for 25-40% discount at participating pharmacies on select medications manufactured by the following drug companies: Novartis, Abbot Laboratories, AstraZeneca, Aventis, Ortho-McNeil, Bristol-Myers Squibb Company, GlaxoSmithKline and Janssen. Must not be eligible for Medicare or have any prescription drug coverage. Household income requirements are listed on the website.
Contact: 1-800-444-4106 or visit their website
Discount Drug Card for Medicare Patients
Lilly Answers Medicare Program
Qualifiers: Medicare Part D enrollees are eligible for this is card for Eli Lilly drugs.
Benefits: The LillyMedicareAnswers program provides assistance to eligible patients prescribed ZYPREXA (olanzapine).
AZMedicine and Me
Qualifiers: This card for AstraZeneca drugs is for Medicare Part D recipients.
Benefits: The patient must have Medicare Part D, and have an income below $30,000 for an individual (below $40,000 for a couple.) The patient must also have spent at least 3% of the annual household income on prescription drugs this year. This is a discount program with the patient paying no more that $25 for a one month supply.
Contact: Call and see if you qualify. (800) 957-6285.
Other Medication Discount Card Programs
Prescription Benefits Pharmacy Card
Qualifiers:
Anyone can apply, acceptance is guaranteed.
Card is free for those 65 of age and older. If you are 64 years of age or younger there is a $48.00 annual fee for an individual or a $60.00 annual fee for a family.
Benefits: Discount card provides savings on ANY and ALL medications which require a pharmacist to dispense.
Contact: 1-800-377-1614 or website
Wellpartner
Qualifiers: None.
Benefits: Low cost and non-prescription medications delivered to your door. Shipping and handling is free and if you order your non-prescription items at the same time, the entire shipping and handling is free. They do accept other prescription insurance cards. Must mention Wellpartner Senior Pricing, when you call to place your order.
Contact: 1-877-935-5797
YouRxPlan
Qualifiers:
Anyone can apply. There is a $25.00 annual fee for individuals and a $40.00 annual fee for families.
Benefits: Program provides real discount on virtually all prescription drugs - both brand-name and generic. Offers greater saving when ordering by mail. There is also additional automatic cash-back bonuses on their Extra-Savings Drugs.
Contact: 1-877-733-6765 or website
Seniors Only Drug Discount Card Programs
AARP Prescription Savings Service
Qualifiers:
Must be 50 years of age or older. 2. Must be an AARP member ($12.50 annual fee)
Benefits: Discounts on medications when ordered through AARP Pharmacy. Services (mail order) or when purchased at participating neighborhood pharmacies.
Contact: 1-800-456-2277 or http://aarppharmacy.com
Walgreen's Senior Dividends Card
Qualifiers:
Must be 55 years of age or older.
Must have no other prescription insurance cards.
Cannot be participating in any government assistance plan.
Benefits: 10% rebate credited back to your Walgreens Senior Dividends Card on each drug purchase. There is no cost for the card or to register the card and it can be purchased at any Walgreens store.
APA Reference
Staff, H. (2019, October 23). Drug Discount Cards, HealthyPlace. Retrieved on 2023, December 4 from https://www.healthyplace.com/other-info/prescription-assistance-programs/drug-discount-cards
Last Updated: October 23, 2019