Borderline Personality Disorder Video: Coping With A BPD Loved One
Borderline personality disorder (BPD) can be a devastating mental condition, both for the people who have it and for those around them. Fortunately help is available, and people diagnosed with BPD can live happier and healthier lives. A.J. Mahari, our guest on HealthyPlace Mental Health TV Show, talks about how to cope with a loved one with borderline personality disorder. The original interview with HealthyPlace is no longer available. Below is A.J. Mahari's YouTube playlist called "A.J. Mahari on BPD for Non Borderlines."
Videos about Borderline Personality Disorder and Coping with a BPD Loved One
About A.J. Mahari, Our Guest on the Borderline Personality Disorder Video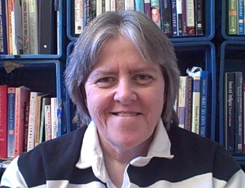 A.J. Mahari is a 53-year old Canadian woman, author, life coach, mental health coach, blogger, podcaster and radio show host. A.J. was diagnosed with Borderline Personality Disorder in 1976, at the age of 19, back in the day when it was believed that people with BPD could not be helped.
After her recovery from borderline personality disorder, Mahari set up a website and began writing articles about her experience and her recovery. A few years later she began writing ebooks, doing audios and videos about BPD.
---
---
back to: Personality Disorders Community Sitemap ~ browse all HealthyPlace TV Show videos
APA Reference
Staff, H. (2010, June 30). Borderline Personality Disorder Video: Coping With A BPD Loved One, HealthyPlace. Retrieved on 2023, December 11 from https://www.healthyplace.com/personality-disorders/videos/coping-with-a-loved-one-with-bpd-in-your-life
Last Updated: June 3, 2017