Need Help with Depression? Here's What to Do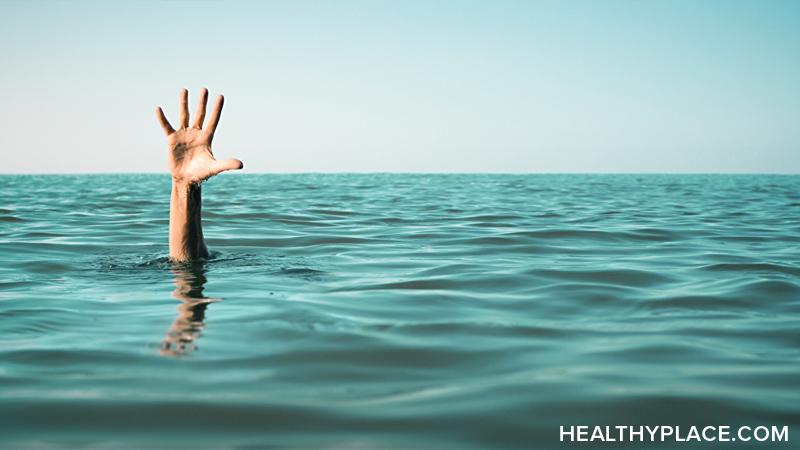 Never be afraid to say, "I need help with depression." Self-help for depression can be very effective, but there are times when self-help isn't quite enough.
Depression negatively affects thinking and processing, so it can be tricky to know if you need help with depression. These signs can indicate if you need help with depression:
Your mood has been consistently low, and it's getting harder to manage.
Life feels increasingly difficult.
Depression prevents you from doing the things you used to enjoy doing and that you actually want to want to do.
Depression is interfering in your relationships with a partner, friends, family, coworkers, and more.
Read on to learn what to do if you think you need help with depression.
If You Need Immediate Help for Depression
If you are in immediate crisis and in danger of hurting yourself, it's very important to get help right away. Go to the nearest emergency room, or better yet, have someone take you there.
You can also visit the National Suicide Prevention Lifeline for resources, information, and help through an online chat, or call them at 1-800-273-TALK (8255). For more resources, visit HealthyPlace.com's Mental Health Hotline Numbers and Referral Resources and get comprehensive information on suicide, including resources and support.
Options for Depression Help
Saying, "I need depression help," is a good first step, but knowing what to do next can be daunting. There are different options for getting help for depression.
Online tests can be a helpful starting point. Tests can't diagnose or tell you exactly what help will be best; however, then can be useful tools for communicating with a doctor or therapist so they can begin to give you the right kind of help immediately. Some resources include:
Visit your family doctor/general practitioner. These medical doctors are able to diagnose depression and begin treatment with medication, if necessary. They also will refer you to a psychiatrist, a medical doctor who specializes in mental illness and other mental disorders, if needed. (Types of Mental Health Doctors and How to Find One) In some communities, it's much more difficult to obtain an appointment with a psychiatrist without a medical doctor's referral. Using the information from an online test can help start the discussion.
Visit a mental health counselor or therapist. Even if a doctor has prescribed medication, therapy can go a long way toward providing you with the thorough depression help you need. Different therapists use different helping approaches, so it's okay to meet with different therapists to find the right fit. These articles provide helpful suggestions for finding mental health help:
Seek hospitalization Sometimes, when depression is severe, hospitalization is necessary. Seeking inpatient treatment isn't a sign of weakness; instead, it's a sign of incredible strength. Doing what it takes to recover, including placing yourself in a safe, recovery-focused environment is a powerful way to get help. The following articles provide helpful insights into hospitalization:
Attend a support group. Support groups offer connection and support from other people experiencing things similar to you, in this case, depression. Support groups give you a chance to talk without fear of judgment, and you also get to hear about what works for other people to help with depression.
There are numerous ways to get help for depression. Try as many as you can, and use these resources to their fullest. Overcoming depression is possible for everyone, including you. Part of the process is seeking help.
"In waging a war against depression, you need to pull out all the stops, and attack it on every possible front." (Preston, 2004, p. 126.)
APA Reference
Peterson, T. (2021, December 28). Need Help with Depression? Here's What to Do, HealthyPlace. Retrieved on 2023, September 24 from https://www.healthyplace.com/self-help/depression/need-help-with-depression-here-s-what-to-do
Last Updated: March 25, 2022