What is the Book "Self-Help Stuff That Works" About?
Self-Help Stuff That Works is a no-nonsense, practical self-help handbook written in a friendly, entertaining, and concise style. It gives you solid tools you can use to better your life.
You'll learn how to become more effective with your actions and feel good more often. The chapters were originally written for a column in Rodale Press's newsletter At Your Best (now an online newsletter called Balancing Act, which is part of Rodale's Online Health), where Adam's column was voted the readers' favorite.
This book is about as well-made as a book can be. The cover design is laminated right onto this hardbound book. The binding is sewn, so it lays open easily and won't crack or fall apart, even after years of hard use.
And this book was designed to be used. It is made to be referred to again and again when you need some counsel. When you're feeling blue or tired or at the end of your rope, or when you need a boost or just want to feel better, reach for this book. It is easy, enjoyable reading and the chapters are brief. Each of the chapters (there are over a hundred) ends with a simply-stated principle you can apply.
Since the things we learn are not etched in stone but stored in a gooey organ, an organ we use every day, it's important to not only learn good ideas, but to be reminded of them when we need them. Otherwise, the incoming information we are bombarded with every day tends to push the things we "know" into the back of our minds, and, while it is not forgotten, it is hard to remember when we need it.
Most of the chapters are short enough to read in five minutes or less, and at the end of that five minutes, you'll come away with a technique you can use to improve either your situation or your attitude toward it
Some of the things you'll learn:
Lots of simple and effective ways to feel good more often and improve your attitude
How to remove sources of stress from your life
How to become closer to the people you love
How and why to become more optimistic
How to deal with troublemakers and people who bring you down
Simple things you can do to get the appreciation you deserve
---
continue story below
---
Answers to questions about Self-Help Stuff That Works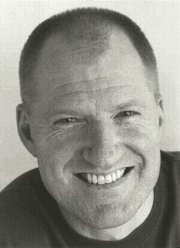 Adam Khan
Author of Self-Help Stuff That Works
Three of Adam's favorite chapters:
The story of how a committed man, through quiet persistence, restored 14,000 acres of barren, polluted land to its original natural beauty:
The basic principle to apply to yourself when you feel angry at something you don't want to do anything about:
And here's what to do when life has dealt you a bad hand, illustrated by a fascinating piece of history:
next: Comments by Readers
APA Reference
Staff, H. (2008, November 20). What is the Book "Self-Help Stuff That Works" About?, HealthyPlace. Retrieved on 2023, November 28 from https://www.healthyplace.com/self-help/self-help-stuff-that-works/what-is-self-help-stuff-that-works-book-about
Last Updated: August 13, 2014