Give a Massage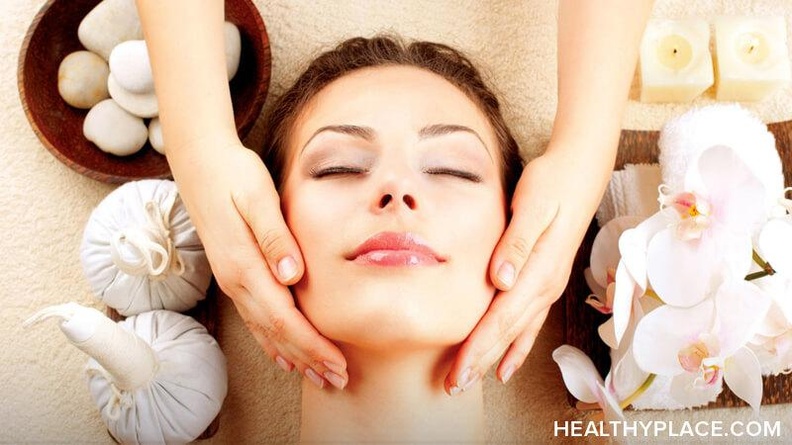 Massaging each other can make you and your partner feel relaxed, sexy, valued and wanted. Follow sex counselor Suzie Hayman's top tips on preparing for a massage, the best oils to use and the most sensual techniques.
Preparation
Find somewhere warm and comfortable where you won't be disturbed.
Spread out a large towel or sheet for your partner to lie on.
Make sure your hands are warm - dunk them in hot water to take away any surface chill.
You'll need a base oil and perhaps add a few drops of an essential oil for scent.
The benefits
Massage can be used as part of foreplay, or to help you get rid of stress. Just taking the time to touch and be touched can be a pleasure in itself.
It also helps you to learn about your partner's body and their responses to contact and reminds you of your connection and commitment to each other.
What to do
Spread a sheet or towel on the floor or bed and toss a coin to see who'll be first to have the massage.
If you're giving the massage, pour out a generous handful of oil, warm it up in your hands and begin by stroking and rubbing the neck, shoulders and back.
Base oils you could use:
almonds
sunflower
apricot kernel
Essential oils you could use:
rose
jasmine
sandalwood
ylang-ylang
Pass the oil all over your partner's body, kneading and pressing as you go.
You can also try lightly scratching, slapping and nipping.
Listen to and feel their reactions to get directions about what feels good.
When you're being massaged
Pay attention to the sensations you feel when being massaged - you may be surprised by which parts of your body react and what types of stimulation lead to arousal. Make mental notes for later.
Related Information:
APA Reference
Staff, H. (2021, December 22). Give a Massage, HealthyPlace. Retrieved on 2023, September 28 from https://www.healthyplace.com/sex/enjoying-sex/give-a-massage
Last Updated: March 26, 2022