Getting Treatment for Sexual Addiction
There are two types of professional, specialized treatment available for the sex addict and/or the partner of a sex addict: out-patient treatment and in-patient treatment.
Out-patient treatment usually consists of counseling sessions in a psychotherapy or counseling office scheduled one session or more each week. The out-patient treatment may be mainly individual sessions or marital sessions with a particular counselor or may be more in the form of a treatment program consisting of individual, marital, group and educational sessions. Either way, the treatment is most effective when combined with special free support group attendance available in many areas.
In-patient treatment is more intensive and involves staying at a special facility on a 24-hour basis for several weeks or a month or more, where treatment, educational and support group sessions are conducted each day. An advantage of this type of treatment is that the patient receives a large amount of information and help over a short period of time. It also permits patients to leave their daily routine and concerns in order to focus fully on their treatment. And, for the patient who is in a more serious emotional or psychological state, the in-patient facility provides more safety and medical support.
Further down on this page are suggestions for locating specialized out-patient counseling and out-patient programs that might be accessible to your location as well as the several specialized in-patient facilities that exist.
Locating Specialized Out-Patient Treatment in Your Area.
Effective professional help for sexual addiction problems is best obtained from counselors and therapists who are specially trained and experienced in treating these issues. The number of specialists around the country is relatively small. If you think you may need this help and don't know of a sexual addiction specialist, you can try the following sources for possibly locating someone near you.
One option is to try http://www.sash.net/, to access the website maintained by The National Council on Sexual Addiction and Compulsivity. The site includes a Member Directory with names which are, for the most part, professional clinicians and programs specializing in sexual addiction treatment. Click on "Member Directory" on the left side of the homepage. Scroll down to a small window showing state abbreviations. Scroll to your state, click on it, then click on the "Submit" button below the window. If there is a listing in your area, you can contact the individual or program directly to get more specific information. In most cases, there will be a link to a website, or a clickable email address.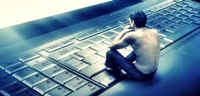 You can also call a number where referrals are available for sexual addiction specialists that may not be on the NCSAC list described above. Call 1-800-MEADOWS between the hours of 6 a.m. and 6 p.m. Mon. thru Fri., and 8 a.m. and 4:30 p.m. on weekends. Ask for Intake, then ask if there is a clinical associate of Dr. Patrick Carnes in your area. (The Meadows is an in-patient treatment facility near Phoenix, Arizona, specializing in the treatment of sexual addiction, other addictions and codependency. Dr. Carnes, of the Meadows, is the leading authority on sexual addiction.)
If you attend recovery meetings for sexual addiction another way to find professional help is to ask others attending the meetings for names of specialized therapists they may be seeing.
Locating Specialized In-Patient Treatment Facilities
Various in-patient and residential centers can be found by going to the site provided by The National Council on Sexual Addiction and Compulsivity at http://www.sash.net/. Click on "Institutional Members" for the facilities listed. Phone numbers and web site links will be provided.
APA Reference
Staff, H. (2021, December 24). Getting Treatment for Sexual Addiction, HealthyPlace. Retrieved on 2023, December 11 from https://www.healthyplace.com/sex/sexual-addiction/getting-treatment-for-sexual-addiction
Last Updated: March 26, 2022