Mental Health Information Site, HealthyPlace, Builds Awareness Through Social Media
Award-winning mental health information website, HealthyPlace.com, steps up social media engagement and activity to build public awareness of mental health issues.
In an attempt to build public awareness about the prevalence of mental health disorders and associated issues, America's largest mental health information website, HealthyPlace.com, has increased its already active social media participation. "Building public awareness and educating people about mental illness can go a long way towards reducing the stigma associated with mental health disorders," says HealthyPlace.com President, Gary Koplin.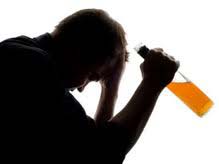 HealthyPlace.com features comprehensive mental health information for those suffering from mental illness and their loved ones. The recently redesigned website features live mental health information activity feeds from their most active social media communities, like HealthyPlace on Twitter and HealthyPlace on Facebook. In addition to these, HealthyPlace is active on Google Plus and Pinterest as well. This active participation across the most popular social media channels broadens the reach of HealthyPlace to include those who may not know about their main website and those who prefer to gather information via social networking.
Whether a person comes to the main HealthyPlace.com website or participates on one our social network sites, they can obtain trusted mental health information and support, along with connecting with others who face similar challenges.
Connecting People with Mental Health Concerns
Twenty to twenty-five percent of all Americans will develop a serious mental illness at some point in their lifetime, according to the National Institutes of Mental Health (NIMH).
HealthyPlace Medical Director, Harry Croft, MD, believes that education holds the key to reducing discrimination against those suffering from mental illness. "HealthyPlace.com reached out and became active on the various social media platforms to reach a wider and more diverse swath of the population," he explains. It was the education and awareness efforts of advocacy groups that brought attention to breast cancer and, more recently, prostate cancer, Koplin stated in an earlier conversation. "At HealthyPlace.com, we hope our activity on social media can reach young people, educate them about mental illness, and empower them to embrace solutions and reject discrimination," he adds.
About HealthyPlace.com
HealthyPlace.com is the largest consumer mental health site on the net with more than a million unique monthly visitors. The site provides comprehensive information on psychological disorders and psychiatric medications from both a consumer and expert point of view. For additional information, visit: http://www.HealthyPlace.com
APA Reference
Tracy, N. (2012, March 29). Mental Health Information Site, HealthyPlace, Builds Awareness Through Social Media, HealthyPlace. Retrieved on 2023, October 4 from https://www.healthyplace.com/about-healthyplace/media-center/mental-health-information-site-healthyplace-builds-awareness-through-social-media
Last Updated: January 14, 2014