Date Rape Victims and the Effect of Date Rape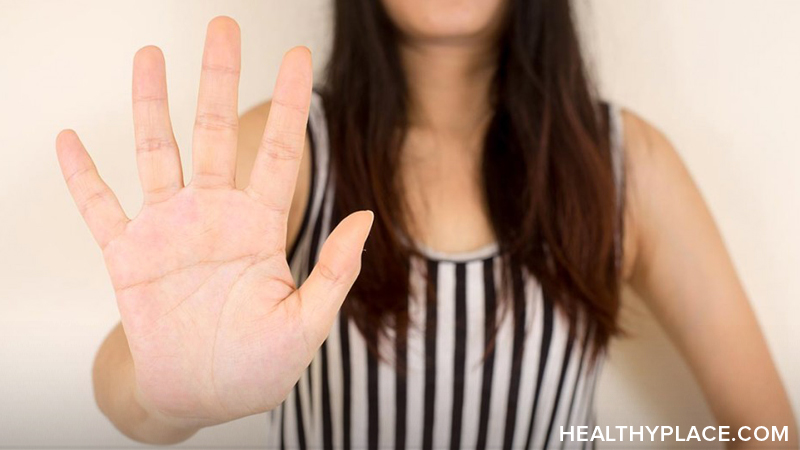 The effect of date rape can be very traumatic. Date rape victims react differently after being sexually assaulted for a number of reasons: upbringing, personality, past sexual assaults, and reactions of others around them. Some women have an "expressed" way of showing their emotions, such as crying or weeping; whereas, others may have a more "controlled" manner of expression, appearing calm and subdued. Both styles of expression have a common thread: fear.
Effect of Date Rape – Rape Trauma Syndrome
Intense fear represents the first common effect of date rape. Victims of drug-assisted sexual assault also frequently feel shocked, confused, and shame once they realize what has happened. While it's normal to experience these emotions, victims bear no responsibility for what occurred, so shame is an unproductive emotional side-effect of this crime of power and control.
Another effect of date rape is that psychological coping mechanisms come into play almost immediately following the assault. Many women know they must remain in control of themselves in the face of this incredibly stressful event. It's important to report the crime and this involves several tasks:
providing a statement of events to the police (as well as she can remember if the perpetrator drugged the victim)
undergoing a forensic medical examination
identifying the perpetrator
other things related to the proper and efficient prosecution of the case
When these date rape victims act calm and collected during this period of time, others may view them as not being traumatized or deeply affected by the event. This is highly unlikely. Most likely, their bodies and minds have put coping mechanisms in place that are equally as powerful as the intense stress of the rape. Experts often refer to this as rape trauma syndrome.
Unfortunately, the family and close friends of these women may not believe her due to the common perception that date rape victims and victims of other types of rape should react hysterically to the event.
Date Rape Victims and Their Reactions
But date rape victims usually have an incredible amount of turmoil going on inside them. Many experience somatic reactions to the date rape. These include:
Physical injury
Digestion and eating problems
Musculoskeletal pain and issues
Sleep disorders
General malaise or fatigue
Emotional reactions, which will manifest at some point, include:
Humiliation and shame
Anger and rage
Depression
Feeling powerless and degraded
Need for vengeance
Uncharacteristic mood swings
This illustrates the deep and traumatic effect of date rape and that drug-assisted sexual assault, or acquaintance rape, is still rape – a serious crime and a felony in the United States. Some date rape victims lash out in anger at their counselors, feeling powerless over what has happened and may express an intense desire to exact revenge upon the perpetrator, especially if he is still free and on the street.
Other date rape victims blame themselves for the sexual assault, saying that they should have known better or not drank so much alcohol. For some, the fear may intensify, causing the victim to shy away from making decisions for herself, or to stop socializing with friends and family.
It is essential that date rape victims seek counseling and continue counseling for as long as it takes to return to their healthy psychological state. An experienced counselor or therapist can help reduce the unproductive emotions associated with sexual assault. They also help victims learn healthy coping skills and equip them with tools to overcome destructive thought patterns that may have cropped up since the incident. (more information on: Rape Therapy: A Treatment for Rape Victims)
APA Reference
Gluck, S. (2021, December 17). Date Rape Victims and the Effect of Date Rape, HealthyPlace. Retrieved on 2023, December 5 from https://www.healthyplace.com/abuse/rape/date-rape-victims-and-the-effect-of-date-rape
Last Updated: January 2, 2022