Individualized Drug Counseling
Individual drug counseling coupled with other addiction therapies proves very helpful in treating cocaine and heroin users.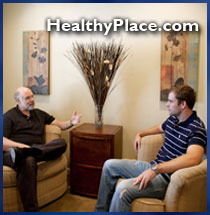 Individualized drug counseling focuses directly on reducing or stopping the addict's illicit drug use. It also addresses related areas of impaired functioning; such as employment status, illegal activity, family/social relations, as well as the content and structure of the patient's drug addiction recovery program. Through its emphasis on short-term behavioral goals, individualized drug counseling helps the patient develop coping strategies and tools for abstaining from drug use and then maintaining drug abstinence. The addiction counselor encourages 12-step participation and makes referrals for needed supplemental medical, psychiatric, employment, and other services. Individuals are encouraged to attend sessions one or two times per week.
In a study that compared heroin addicts receiving only methadone to those receiving methadone coupled with counseling, individuals who received only methadone showed minimal improvement in reducing opiate use. The addition of counseling produced significantly more improvement. The addition of onsite medical/psychiatric, employment, and family services further improved outcomes.
In another study with cocaine addicts, individualized drug counseling, together with group drug counseling, was quite effective in reducing cocaine use. Thus, it appears that this approach has great utility with both heroin addicts and cocaine addicts in outpatient treatment.
References:
McLellan, A.T.; Arndt, I.; Metzger, D.S.; Woody, G.E.; and O'Brien, C.P. The effects of psychosocial services in substance abuse treatment. Journal of the American Medical Association 269(15): 1953-1959, 1993.
McLellan, A.T.; Woody, G.E.; Luborsky, L.; and O'Brien, C.P. Is the counselor an 'active ingredient' in substance abuse treatment? Journal of Nervous and Mental Disease 176: 423-430, 1988.
Woody, G.E.; Luborsky, L.; McLellan, A.T.; O'Brien, C.P.; Beck, A.T.; Blaine, J.; Herman, I.; and Hole, A. Psychotherapy for opiate addicts: Does it help? Archives of General Psychiatry 40: 639-645, 1983.
Crits-Cristoph, P.; Siqueland, L.; Blaine, J.; Frank, A.; Luborsky, L.; Onken, L.S.; Muenz, L.; Thase, M.E.; Weiss, R.D.; Gastfriend, D.R.; Woody, G.; Barber, J.P.; Butler, S.F.; Daley, D.; Bishop, S.; Najavits, L.M.; Lis, J.; Mercer, D.; Griffin, M.L.; Moras, K.; and Beck, A. Psychosocial treatments for cocaine dependence: Results of the NIDA Cocaine Collaborative Study. Archives of General Psychiatry (in press).
Source: National Institute of Drug Abuse, "Principles of Drug Addiction Treatment: A Research Based Guide."
next: Motivational Enhancement Therapy
~ all articles on Principles of Drug Addiction Treatment
~ addictions library articles
~ all addictions articles
APA Reference
Staff, H. (2009, January 2). Individualized Drug Counseling, HealthyPlace. Retrieved on 2023, October 3 from https://www.healthyplace.com/addictions/articles/individualized-drug-counseling-for-hard-drug-abuse
Last Updated: April 26, 2019