Drug Addiction Therapy, Drug Addiction Counseling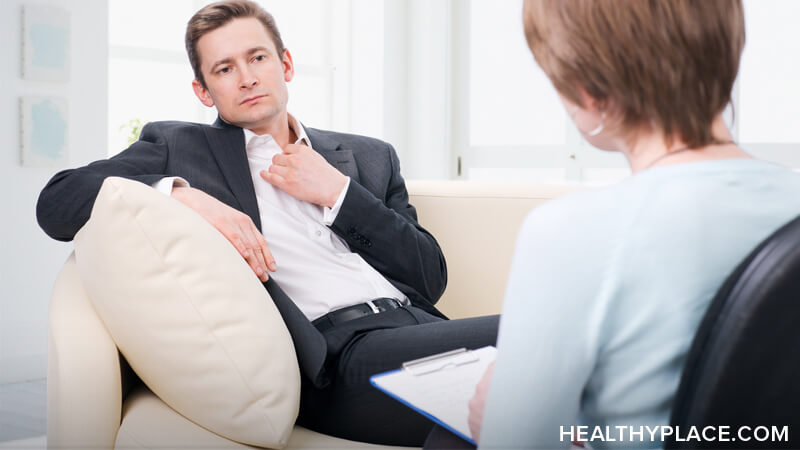 Drug addiction therapy is offered as part of almost all drug treatment programs. Drug addiction therapy is critical, as drug addiction is not only a physical but psychological and behavioral issue as well. Drug addiction counseling provides a way of looking at all the effects of drug abuse.
Anyone facing drug use issues should get drug addiction counseling. This includes the addict and the addict's loved ones. Drug addiction therapy can help in the following ways:
Educate on addiction
Identify underlying reasons for drug use
Change thoughts and behaviors around drug use, enhance motivation to change
Help with life coping skills, particularly stress tolerance
Work to repair relationships negatively affected by drug addiction
Create skills to prevent relapse
Offer support
Drug Addiction Therapy - What Drug Addiction Counseling is Available?
Drug addiction therapy, sometimes referred to as behavioral therapy, is the most commonly used drug abuse treatment. Drug abuse therapy comes in many forms, with different techniques and goals. Drug addiction counseling may happen individually, with loved ones or in a group setting.
The following types of drug addiction therapy are evidence-based as recognized by the National Institute on Drug Abuse:1
Cognitive Behavioral Therapy (CBT) - addresses addiction-related behaviors by identifying them and learning skills to modify them. Self-awareness and self-control are emphasized. People who received CBT have been shown to retain their treatment gains over the following year.
Community Reinforcement Approach (CRA) - focuses on improving relationships, learning life and vocational skills, and creating a new social network. This is combined with frequent drug testing whereby drug-free screenings are rewarded with vouchers which are exchangeable for health-related goods. CRA has been shown to increase patient participation in drug addiction counseling and increase periods of drug abstinence.
Motivational Enhancement Therapy (MET) - focuses on increasing the internal motivation towards treatment and addiction behavior change. A plan for change is created. MET is most successful at increasing patient participation in drug addiction therapy and treatment.
The Matrix Model - a multi-approach system built on promoting patient self-esteem, self-worth and a positive relationship between the therapist and patient. The therapist is viewed as a teacher and coach and uses their relationship to reinforce positive change. The Matrix Model drug addiction therapy contains detailed manuals, worksheets, and exercises drawing from other types of therapy. The Matrix Model has been shown effective particularly when treating stimulant abuse.
12-Step Facilitation Therapy (FT) - designed to increase the likelihood of the addict joining and participating in 12-step groups. The three key aspects of this type of drug addiction counseling are: acceptance of drug addiction; surrendering oneself to a higher power; active involvement in 12-step activities. FT has been shown effective, particularly in cases of alcohol addiction.
Behavioral Couples Therapy (BCT) - creates a sobriety/(drug) abstinence contract for the couple and uses behavioral therapies. BCT has been shown effective at increasing treatment engagement and drug abstinence as well as decreasing drug-related family and legal problems at a 1-year follow-up.
Other, more general types of drug addiction therapy are also available in the forms of psychotherapy and group therapy. Psychotherapy is an appropriate drug addiction therapy particularly when past traumatic events are involved.
Places providing specific types of drug addiction therapy can found through their respective professional organizations or through substance abuse treatment centers.2
Drug Addiction Therapy - Who is Qualified to Offer Drug Addiction Counseling?
Drug addiction therapy is always best offered by experts in the particular form of drug addiction counseling. Some types of drug addiction therapy have certifications and professional organizations associated with them such as the National Association of Cognitive-Behavioral Therapists3 and the Association for Behavior Analysis.4 Drug addiction counselors or therapists should also be trained specifically in how their method applies to the patient's specific addiction.
Drug Addiction Therapy - How Long is Drug Addiction Therapy? What Does It Cost?
Drug addiction counseling and therapy varies in length from only a few sessions, like in the case of MET, to 12 - 16 sessions for CBT and BCT. Some drug addiction therapy lasts more than 24 weeks, as is the case with CRA and the Matrix Model.
When drug addiction therapy is provided as part of a drug addiction program, the cost of drug addiction counseling is included in the cost of the drug addiction program. Other drug addiction counseling may be offered through community services on a sliding payment scale or free-of-charge. For private drug addiction therapy sessions, one hour may cost $150 or more, with health insurance paying some or all of the cost.
APA Reference
Tracy, N. (2021, December 15). Drug Addiction Therapy, Drug Addiction Counseling, HealthyPlace. Retrieved on 2023, December 1 from https://www.healthyplace.com/addictions/drug-addiction/drug-addiction-therapy-drug-addiction-counseling
Last Updated: December 29, 2021