Motivational Enhancement Therapy
Motivational Enhancement Therapy, an addiction treatment designed to evoke rapid and internally motivated change in the drug user.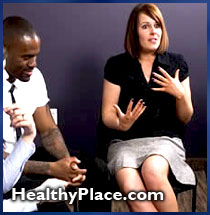 Is a client-centered counseling approach for initiating behavior change by helping clients to resolve ambivalence about engaging in drug addiction treatment and stopping drug use. This approach employs strategies to evoke rapid and internally motivated change in the client, rather than guiding the client stepwise through the recovery process.
Motivational Enhancement Therapy therapy consists of an initial assessment battery session, followed by two to four individual treatment sessions with a therapist. The first treatment session focuses on providing feedback generated from the initial assessment battery to stimulate discussion regarding personal substance use and to elicit self-motivational statements. Motivational interviewing principles are used to strengthen motivation and build a plan for change. Coping strategies for high-risk situations are suggested and discussed with the client.
In subsequent sessions, the therapist monitors change, reviews cessation strategies being used, and continues to encourage commitment to change or sustained drug abstinence. Clients are sometimes encouraged to bring a significant other to sessions. This approach has been used successfully with alcoholic addicts and with marijuana addicts.
References:
Budney, A.J.; Kandel, D.B.; Cherek, D.R.; Martin, B.R.; Stephens, R.S.; and Roffman, R. College on problems of drug dependence meeting, Puerto Rico (June 1996). Marijuana use and dependence. Drug and Alcohol Dependence 45: 1-11, 1997.
Miller, W.R. Motivational interviewing: research, practice and puzzles. Addictive Behaviors 61(6): 835-842, 1996.
Stephens, R.S.; Roffman, R.A.; and Simpson, E.E. Treating adult marijuana dependence: a test of the relapse prevention model. Journal of Consulting & Clinical Psychology, 62: 92-99, 1994.
National Institute of Drug Abuse, "Principles of Drug Addiction Treatment: A Research Based Guide."
Last updated September 27, 2006.
next: Behavioral Therapy for Adolescents
~ all articles on Principles of Drug Addiction Treatment
~ addictions library articles
~ all addictions articles
APA Reference
Staff, H. (2008, December 18). Motivational Enhancement Therapy, HealthyPlace. Retrieved on 2023, December 4 from https://www.healthyplace.com/addictions/articles/stopping-drug-use-through-motivational-enhancement-therapy
Last Updated: April 26, 2019