Shopping Addiction Quiz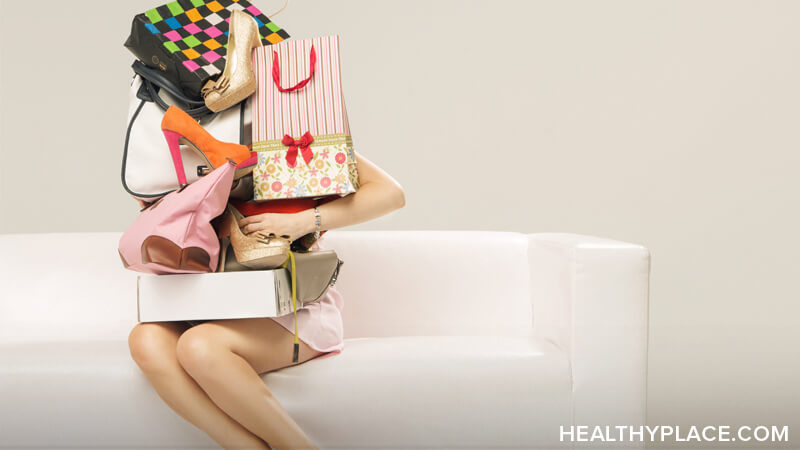 A shopping addiction quiz may help you determine if you're a shopaholic. Approximately 6% of adults can be considered shopaholics, according to a 2006 Stanford University study. People who frequently engage in buying things, regardless of need and/or ability to pay, are commonly referred to as shopaholics. And it's not only a problem for women, but the same study reports that half of the 17 million Americans who are compulsive shoppers are men.
Take the Shopping Addiction Quiz
The shopping addiction quiz includes six statements. There is a 7-point scale from strongly disagree (0 points) to strongly agree (7 points):
My closet has unopened shopping bags in it.
Others might consider me a "shopaholic."
Much of my life centers around buying things.
I buy things I don't need.
I buy things I did not plan to buy.
I consider myself an impulse purchaser.
Scoring the Shopping Addiction Quiz
If you score 25 or higher on the shopping addiction quiz, you would be considered a compulsive shopper (shopaholic). So if you answered "yes" to most of these questions, it's likely you have a compulsive shopping problem.
Kent Monroe, a marketing professor at the University of Illinois at Urbana-Champaign who helped design the shopping addiction quiz says "an individual could respond to the six items to check whether they may have these tendencies. However, as with any attempt at self-diagnosing, it should be carefully done and honestly responded to."
Monroe says earlier tests for identifying compulsive shoppers (shopping addicts) were lacking because they focus mostly on the consequences of shopping, such as financial difficulties and family strain over money matters. For compulsive shoppers with higher incomes, money matters could be non-existent.
Second Shopping Addiction Quiz
There's another scale that can be useful in assessing compulsive shopping or spending. This shopping addiction quiz is modeled after the Debtors Anonymous 15 question scale.
Shulman Center 20 Question Assessment
Have you ever lost time from work or school due to shopping/spending?
Has shopping/spending ever created problems in your relationships?
Has shopping/spending ever affected your reputation or people's opinion of you?
Have you ever felt guilt, shame, or remorse after shopping/spending?
Do you have trouble with debt or paying your bills?
Did shopping/spending ever cause a decrease in your ambition or efficiency?
Did you ever experience a "high" or "rush" of excitement when you shop or spend?
Have you ever shopped/spent to escape worries?
Has shopping/spending caused you to have difficulty eating or sleeping?
Do arguments, disappointments or frustrations create an urge to shop or spend?
Have you noticed you began shopping or spending more frequently over time?
Have you ever considered self-destruction or suicide as a result of your shopping/spending?
Upon stopping over-shopping or overspending did you continue to be tempted/preoccupied with it?
Have you kept your shopping/spending a secret from most of those you are close to?
Have you told yourself "this is my last time" and still over-shopped or overspent?
Have you continued to shop or spend despite having been had legal issues such as bankruptcy or divorce?
Do you often feel a need for control or tend toward perfectionism?
Do you have issues with clutter or hoarding the items you've purchased?
Have you purchased items that you've never if rarely even used?
Do you have trouble speaking up for yourself, asking for help, or saying "no"?
Most compulsive shoppers or spenders will answer yes to at least seven (7) of these shopping addiction quiz questions.
You can print out this shopping addiction quiz and share the results with your doctor or other mental health professional.
Find more info about Shopping Addiction Therapy.
Source
Journal of Consumer Research, Dec. 2008, http://www.jstor.org/pss/10.1086/591108
APA Reference
Tracy, N. (2021, December 16). Shopping Addiction Quiz, HealthyPlace. Retrieved on 2023, December 9 from https://www.healthyplace.com/addictions/shopping-addiction/shopping-addiction-quiz
Last Updated: December 30, 2021