ADHD in Children
What is Attention Deficit Hyperactivity Disorder (ADHD)?
What are the risk factors and causes of Attention Deficit Hyperactivity Disorder (ADHD)?
What are the symptoms of Attention Deficit Hyperactivity Disorder (ADHD)?
How is Attention Deficit Hyperactivity Disorder (ADHD) treated?
ADHD in Children
3D Medical Animation
Conclusion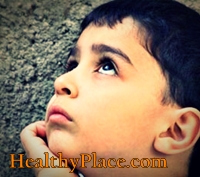 ADHD or ADD is the most common psychiatric condition diagnosed in children. The disorder is chronic and appears in as many 60% to 70% of adults who were diagnosed with the condition as children. Symptoms of ADHD disorder include inattention, distractibility, and impulsivity, which are frequently accompanied by physical or motor hyperactivity. Therapy for the condition includes ADHD medications with social, psychological, and behavioral therapies.
Sources
El-Mallakh, RS. Attention deficit hyperactivity disorder (PTG). In: Ferri, FF. Ferri's clinical advisor: Instant diagnosis and treatment. 2005 ed. St. Louis, MO: Mosby, Inc; 2005: 109-110.
The National Institute of Mental Health (NIMH). National Institutes of Health (NIH). Attention Deficit Hyperactivity Disorder (ADHD). Available at: http://www.nimh.nih.gov/healthinformation/adhdmenu.cfm. 2006.
Owens, JA and Dalzell, V. Attention deficit and hyperactivity disorder. In: Rakel, RR and Bope ET, Conn's current therapy 2004. 56th ed. St. Louis, MO: Elsevier; 2004: 947-958.
---
---
next: Many ADHD Kids Become ADHD Adults
~ adhd library articles
~ all add/adhd articles

APA Reference
Gluck, S. (2008, November 28). ADHD in Children, HealthyPlace. Retrieved on 2023, December 1 from https://www.healthyplace.com/adhd/articles/adhd-children-conclusion
Last Updated: February 14, 2016