Children Need Heart Evaluation Before Taking ADHD Medications
Heart Association urges that children get cardiac evaluation before taking ADHD stimulant medications.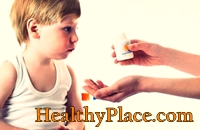 Two and a half million children in the United States take medication to manage attention deficit hyperactivity disorder. But according to the American Heart Association, doctors aren't paying enough attention to the potential effects of those stimulant medications on the children's hearts.
Under the Association's new guidelines, children with ADHD (attention deficit hyperactivity disorder) should receive a cardiac evaluation before starting treatment with stimulant drugs.
Some of the leading ADHD medications include Adderall, Concerta, Strattera, and Ritalin, which is also available as a generic.
The AHA says studies have shown that stimulant medications, like those used to treat ADHD, can increase heart rate and blood pressure.
An AHA press release states "the side effects of stimulant drugs, like those used to treat ADHD, are usually insignificant, but are important to monitor for children with ADHD and certain heart conditions."
The AHA recommends children diagnosed with ADHD receive an electrocardiogram to rule out heart abnormalities. In addition, the AHA recommends that children currently taking stimulant drugs who didn't have an ECG prior to treatment should receive the test.
Physicians should also take a thorough family history, paying special attention to symptoms such as fainting episodes, abnormal heartbeat, and chest pains, especially after exercise, according to the AHA. They should also note any family history of high blood pressure or deaths from sudden heart stoppage.
Serious Heart Risks From ADHD Medications
Data from the U.S. Food and Drug Administration showed that between 1999 and 2004, 19 children taking ADHD medications died suddenly and 26 children experienced cardiovascular events such as strokes, cardiac arrests and heart palpitations, according to the statement.
The Association says that even with heart problems, a child may still take stimulant medication for ADHD. They will simply need to be watched by a pediatric heart doctor to ensure that the ADHD medication doesn't cause heart problems.
Last year, the FDA required ADHD drug makers to update the drugs' labels to warn of rare but increased, risks for psychiatric problems, heart attacks and strokes.
In September, the federal government said it would launch a large study of drugs used to treat ADHD in hopes of finding out more about the potential risk for heart attacks and strokes.
Sources:
American Heart Association press release, April 21, 2008
---
---
next: Explaining ADHD Medication to Your Child
~ adhd library articles
~ all add/adhd articles

APA Reference
Gluck, S. (2008, November 30). Children Need Heart Evaluation Before Taking ADHD Medications, HealthyPlace. Retrieved on 2023, December 1 from https://www.healthyplace.com/adhd/articles/children-need-heart-evaluation-before-taking-adhd-medications
Last Updated: February 14, 2016