Safety of ADHD Medications Called into Question
For a small group of children and adults with ADHD, ADHD medications can have serious side-effects.
Just how safe are ADHD drugs?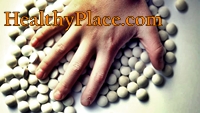 In early 2006, two FDA advisory committees met to discuss health risks associated with ADHD (attention deficit hyperactivity disorder) medications.
One FDA review of data concerning serious cardiovascular adverse events in patients taking usual doses of ADHD medications revealed reports of sudden death in patients with underlying serious heart problems or defects, and reports of stroke and heart attack in adults with certain risk factors.
Another FDA review of ADHD medicines revealed a slight increased risk (about 1 per 1,000) for drug-related psychiatric adverse events, such as hearing voices, becoming suspicious for no reason, or becoming manic, even in patients who did not have previous psychiatric problems.
In the end, the pediatric panel cited evidence from clinical trial studies that the incidence of psychiatric events was very small. The panelists also explained that most reports of cardiovascular events were associated with other risk factors, such as underlying heart disease or heart defects.
The FDA recommended that children, adolescents, or adults who are being considered for treatment with ADHD drugs work with their physician or other health care professional to develop a treatment plan that includes a careful health history and evaluation of current status, particularly for cardiovascular and psychiatric problems (including assessment for a family history of such problems).
Are ADHD medications safe for your child?
Dr. William Barbaresi, chairman of the Division of Developmental and Behavioral Pediatrics and a co-director of the Mayo Clinic Dana Child Development and Learning Disorders Program says that ADHD drugs are safe.
"ADHD medications have been prescribed longer than most every other class of medications currently available," says Barbaresi. "There's more research literature available on ADHD medications than on a large percentage of medications currently prescribed within the United States. As long as physicians follow appropriate guidelines and monitor patients for side effects, ADHD medications should be considered safe."
As for effectiveness, Barbaresi says "stimulants — which are the medications most frequently prescribed for ADHD — not only help children with ADHD in the short term but also are effective in the long run. For example, treatment with stimulants is associated with decreased risk of development of substance abuse disorders and decreased emergency room utilization."
The ADHD medicines that were the focus of the revised labeling and new Patient Medication Guides ordered by the FDA include the following 15 ADHD drugs:
Adderall (mixed salts of a single entity amphetamine product) Tablets
Adderall XR (mixed salts of a single entity Amphetamine product) Extended-Release Capsules
Concerta (methylphenidate hydrochloride) Extended-Release Tablets
Daytrana (methylphenidate) Transdermal System
Desoxyn (methamphetamine HCl) Tablets
Dexedrine (dextroamphetamine sulfate) Spansule Capsules and Tablets
Focalin (dexmethylphenidate hydrochloride) Tablets
Focalin XR (dexmethylphenidate hydrochloride) Extended-Release Capsules
Metadate CD (methylphenidate hydrochloride) Extended-Release Capsules
Methylin (methylphenidate hydrochloride) Oral Solution
Methylin (methylphenidate hydrochloride) Chewable Tablets
Ritalin (Methylphenidate hydrochloride) Tablets
Ritalin SR (methylphenidate hydrochloride) Sustained-Release Tablets
Ritalin LA (Methylphenidate hydrochloride) Extended-Release Capsules
Strattera (atomoxetine HCl) Capsules
Sources:
William Barbaresi, M.D., developmental and behavioral pediatrician at Mayo Clinic
---
---
next: Medication Treatments for ADHD - Adderall for ADHD
~ adhd library articles
~ all add/adhd articles
APA Reference
Gluck, S. (2008, December 12). Safety of ADHD Medications Called into Question, HealthyPlace. Retrieved on 2023, November 28 from https://www.healthyplace.com/adhd/articles/how-safe-are-adhd-drugs
Last Updated: February 14, 2016